For many Lawrentians, being engaged with the community is one of the most important aspects of their Lawrence experience. Although...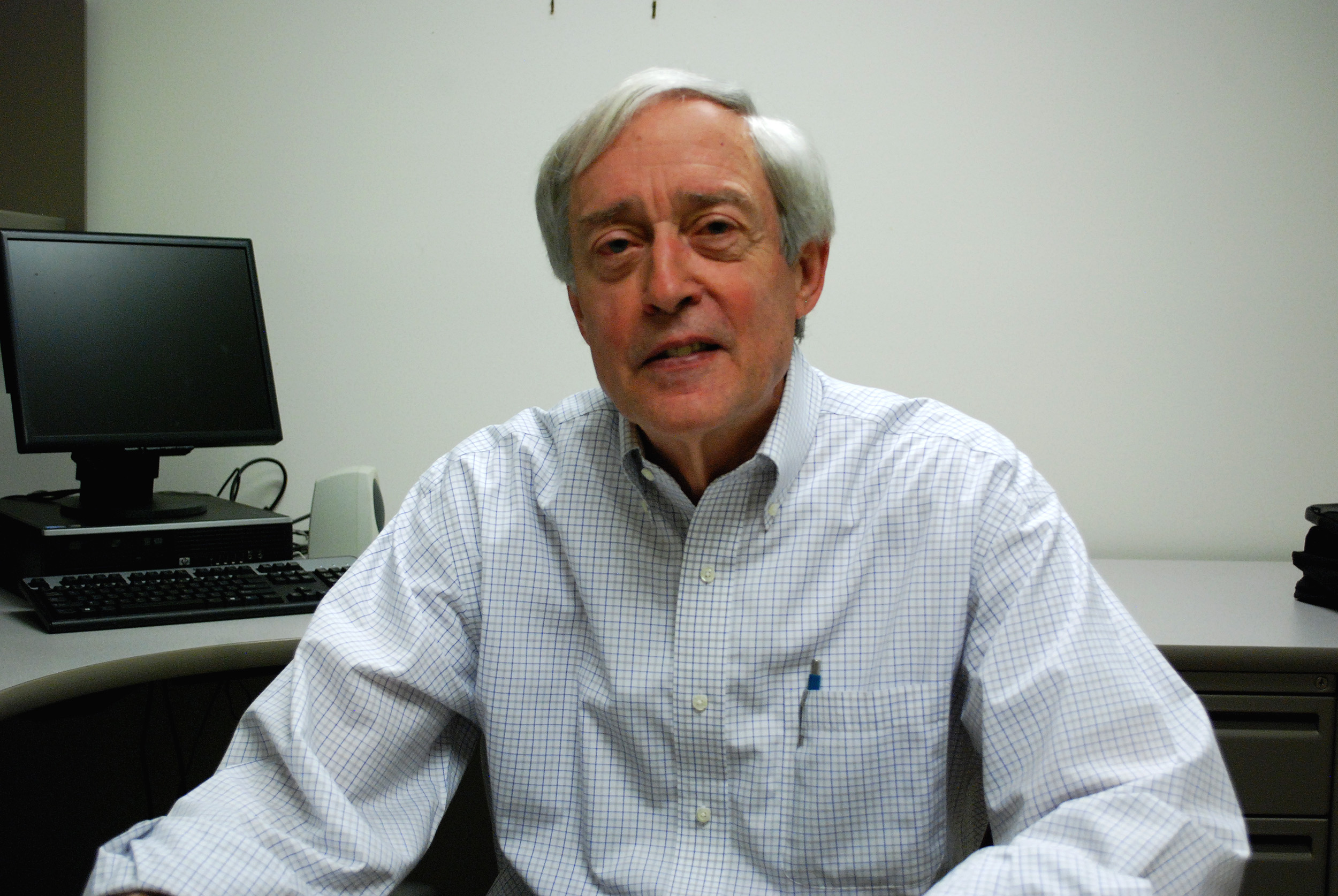 Professor George Rupp was delighted to visit campus and share his experience. Photo by Anh Ta Over the course of...
In an article published in The Lawrentian on Feb. 5, students expressed that they felt Bon Appétit has not always...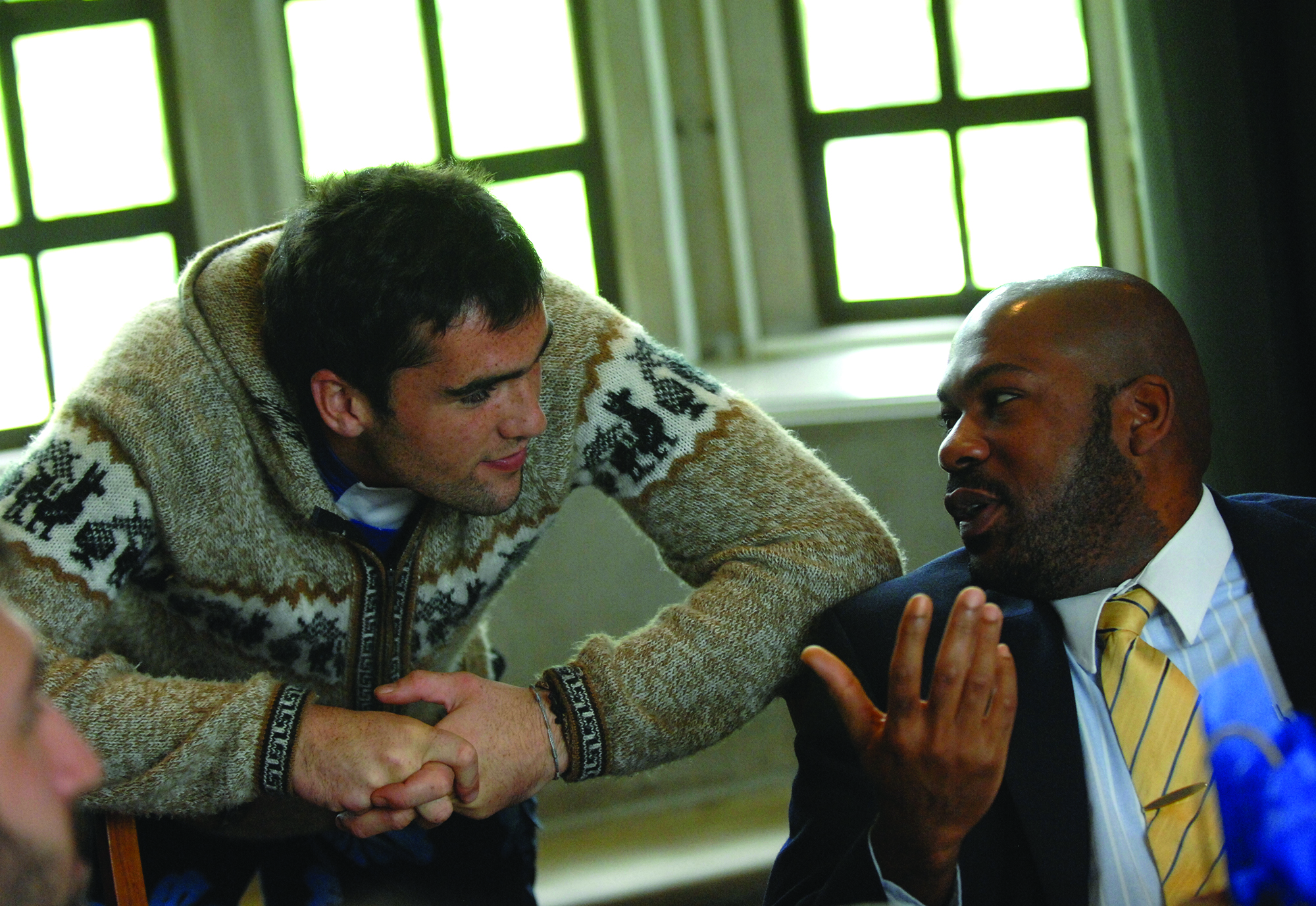 Christopher Card interacts with a Trinity student. Christopher Card had previously worked at Trinity College for nine years. Photo courtesy...
This May 26 issue will be our last for the 2016-17 school year, and once again, the Lawrence community...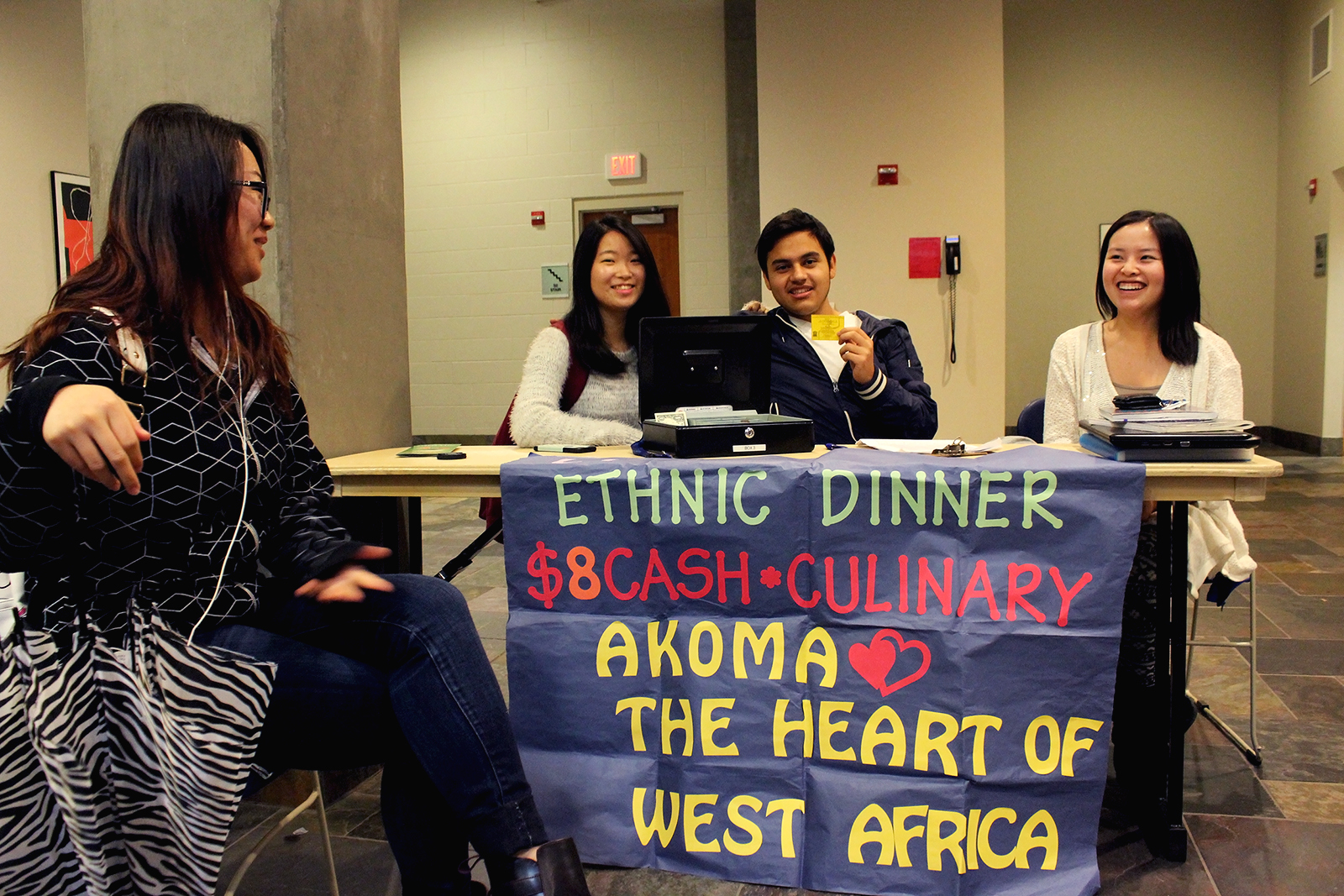 From left to right: Katy Yan Li, Yuriko Hirose, Daniel Vaca and Liana Januss discuss Ethnic Dinner. Photo courtesy of...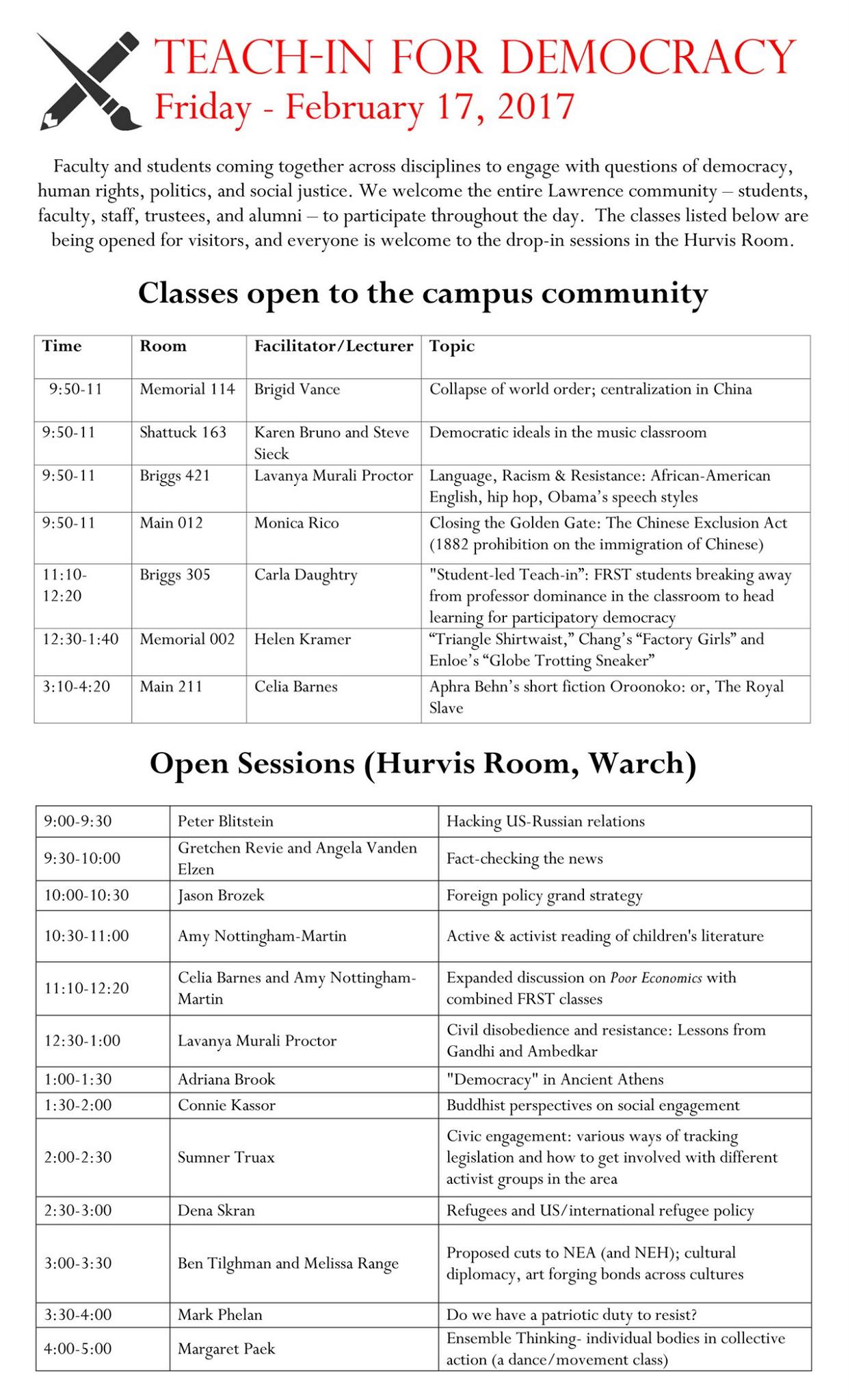 This Friday, Feb. 17, Lawrentians will have an exciting learning field day to look forward to. A collaborative effort by...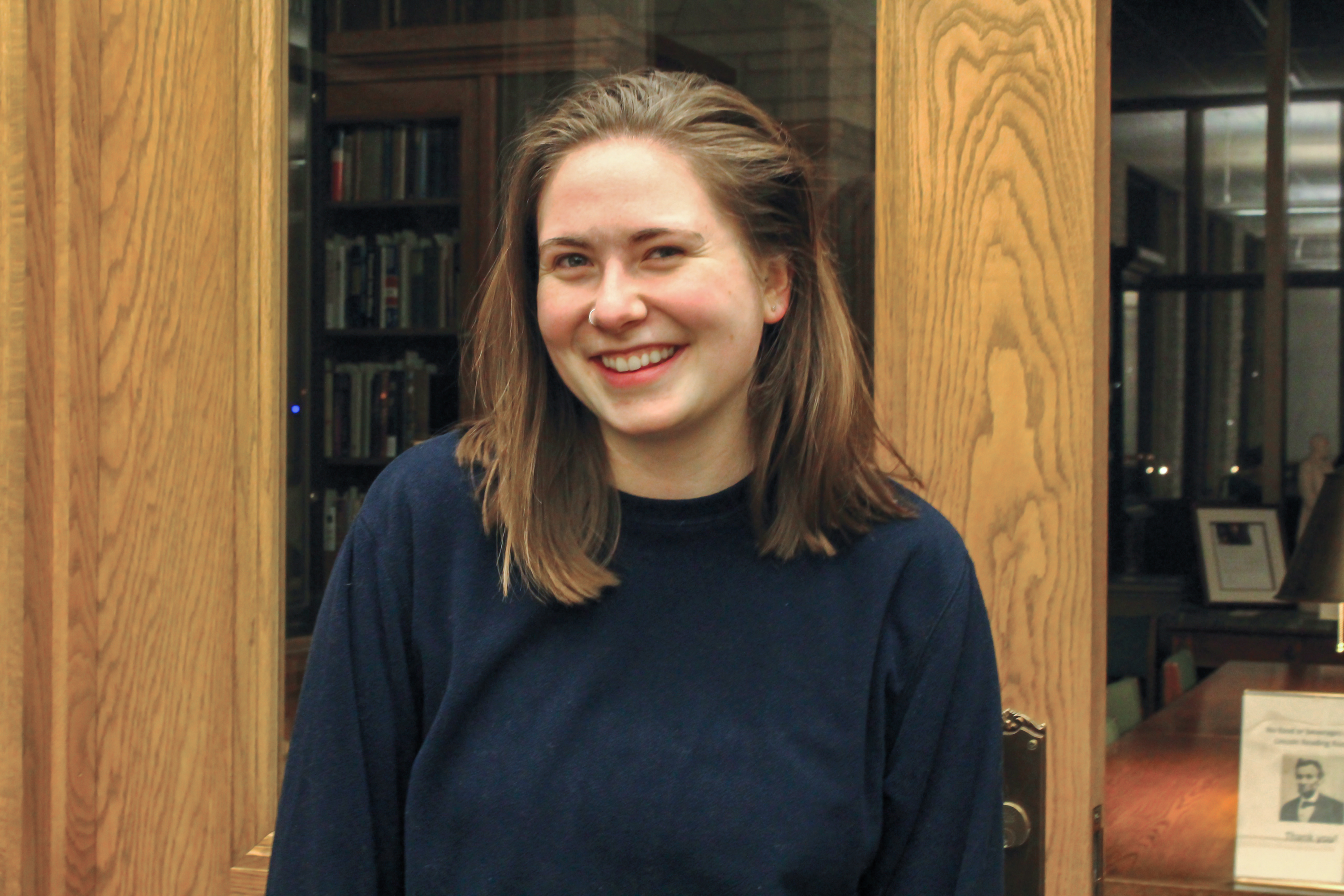 Sophomore Colleen Murray will take on the position of president-elect. Photo by Allegra Taylor During the Lawrence University Community Council...
Last Thursday, Feb. 2, from 2 p.m. to 6 p.m., many students, faculty and staff members of the Lawrence community...