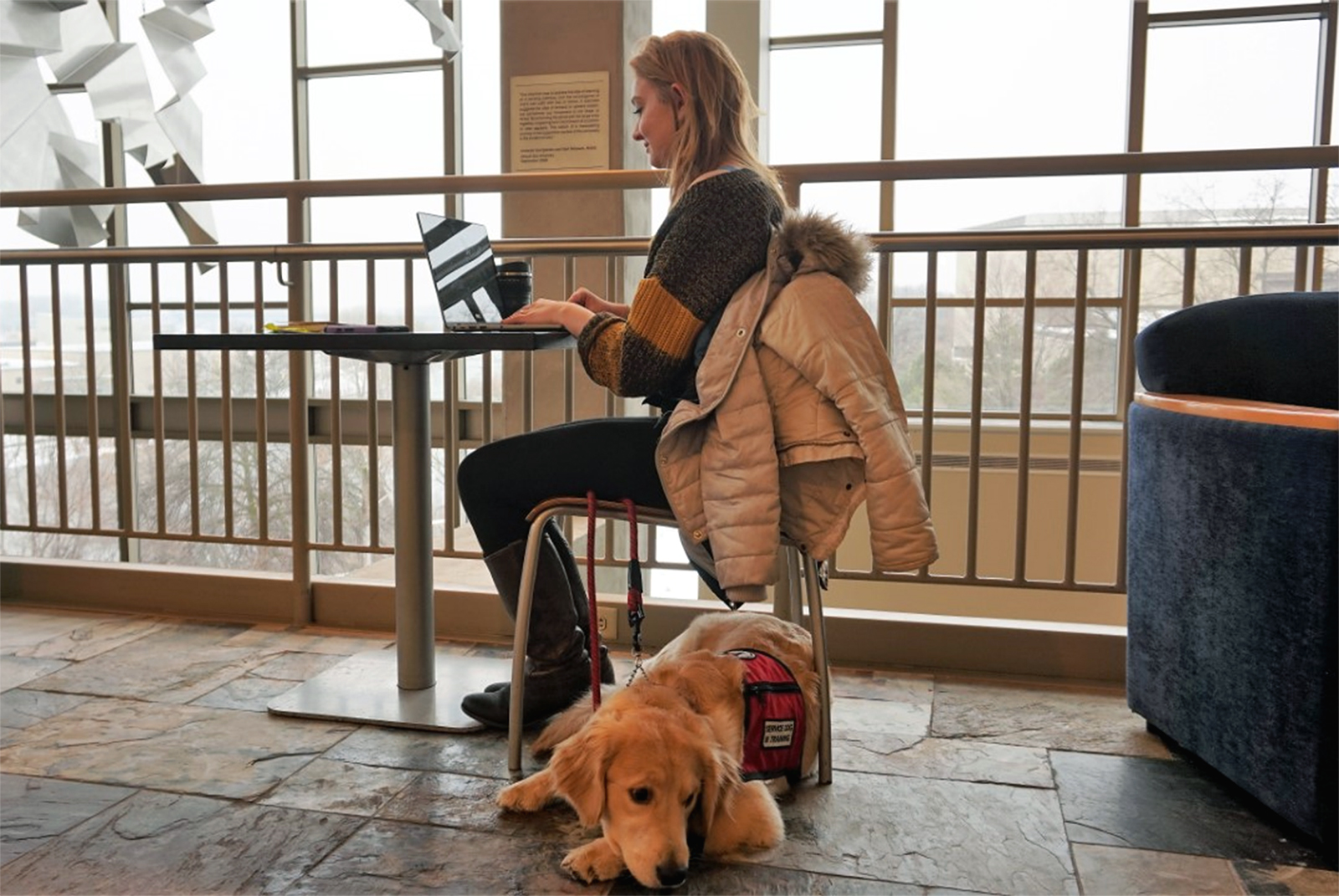 Willow lies next to her trainer, junior Madison Murray as Murray does her work. Photo by Larissa Davis As...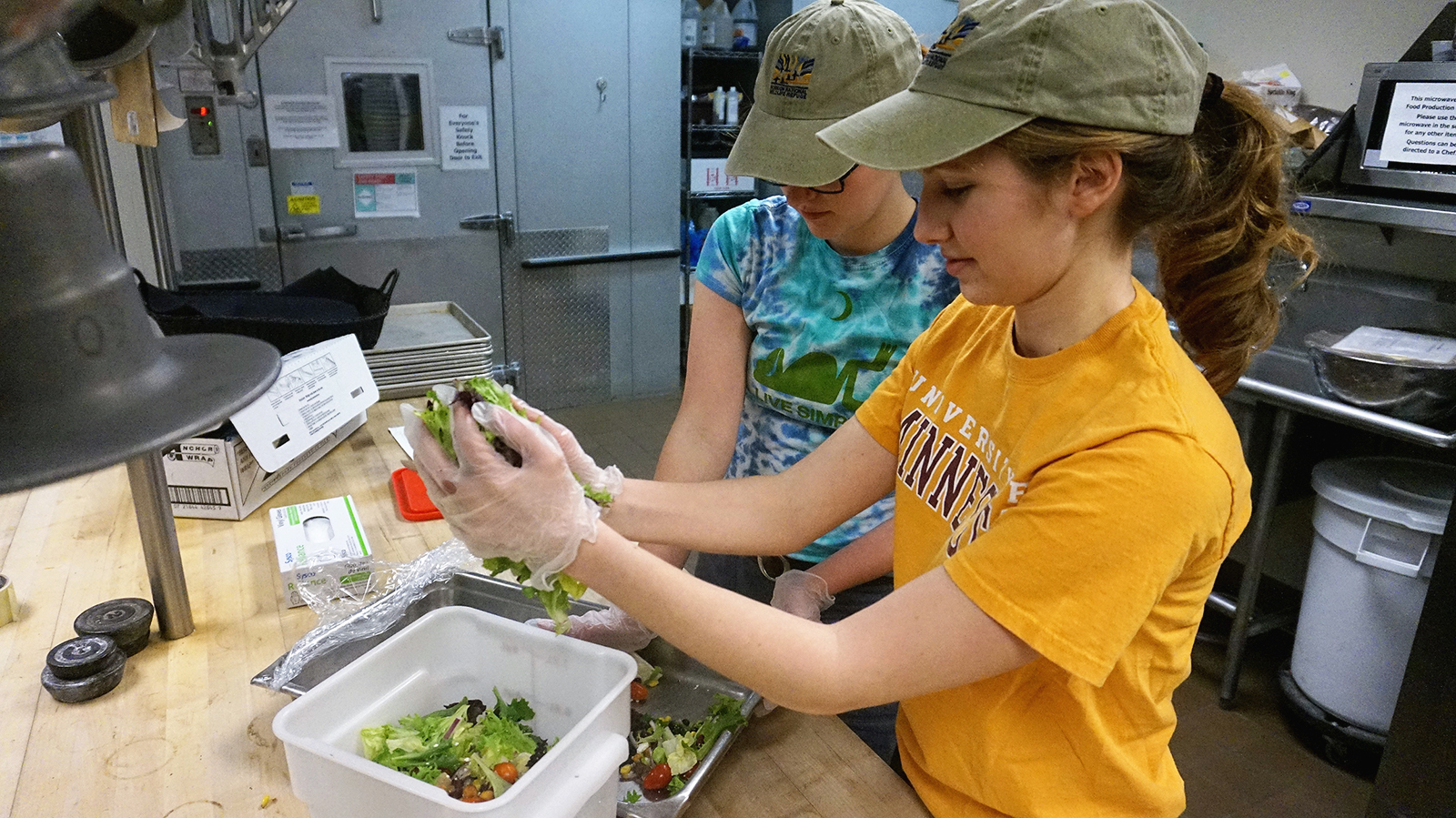 Sophomores Emily Midyette and Katherine Stein recover food in Andrew Commons Kitchen. Photo by  Larissa Davis With so many...
Since the results of the election, students have spoken out from all ends of the political spectrum. To provide a...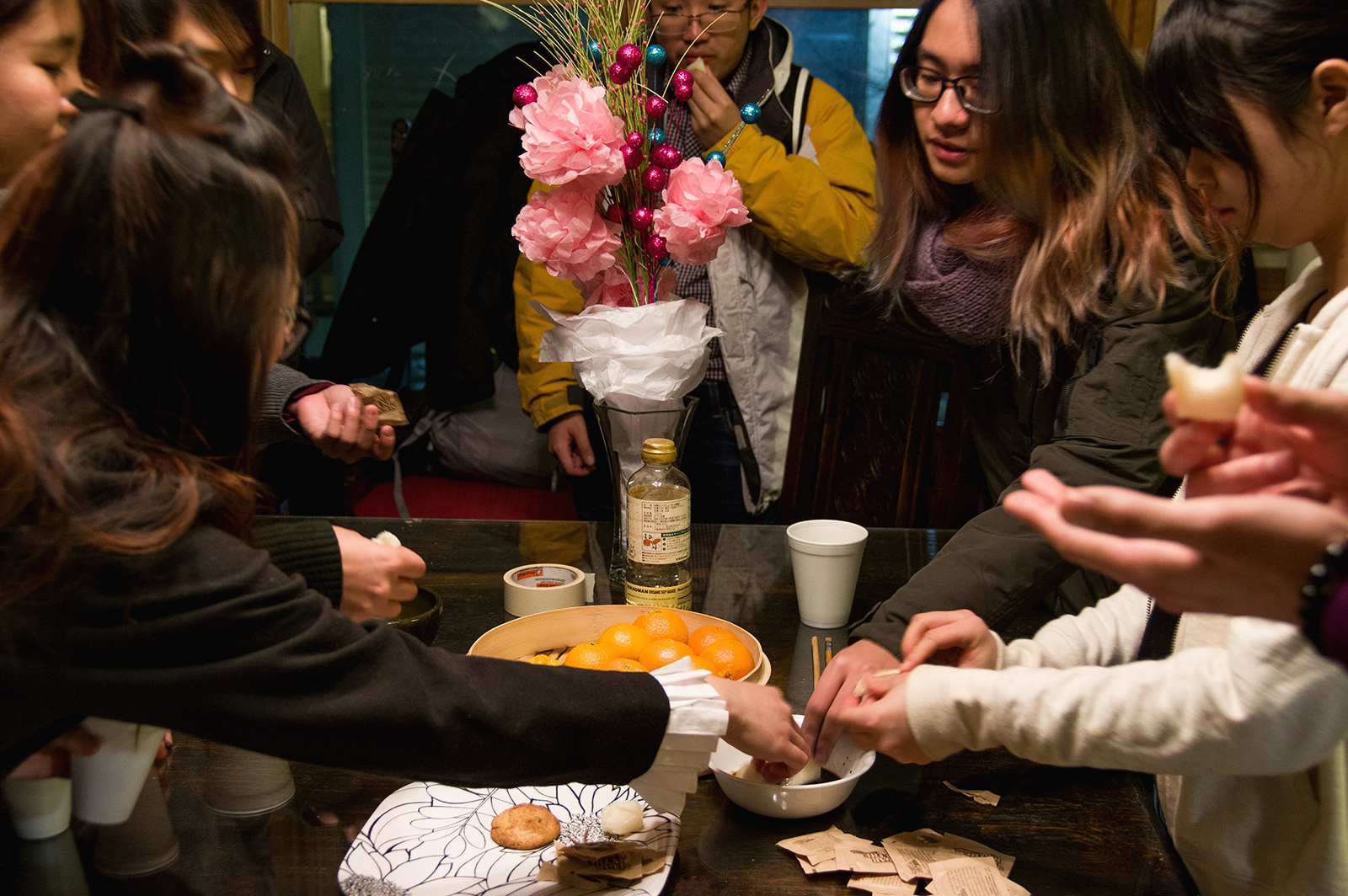 Students participate in the traditional Japanese Coming of Age ceremony at International House. Photo by Billy Liu There is no...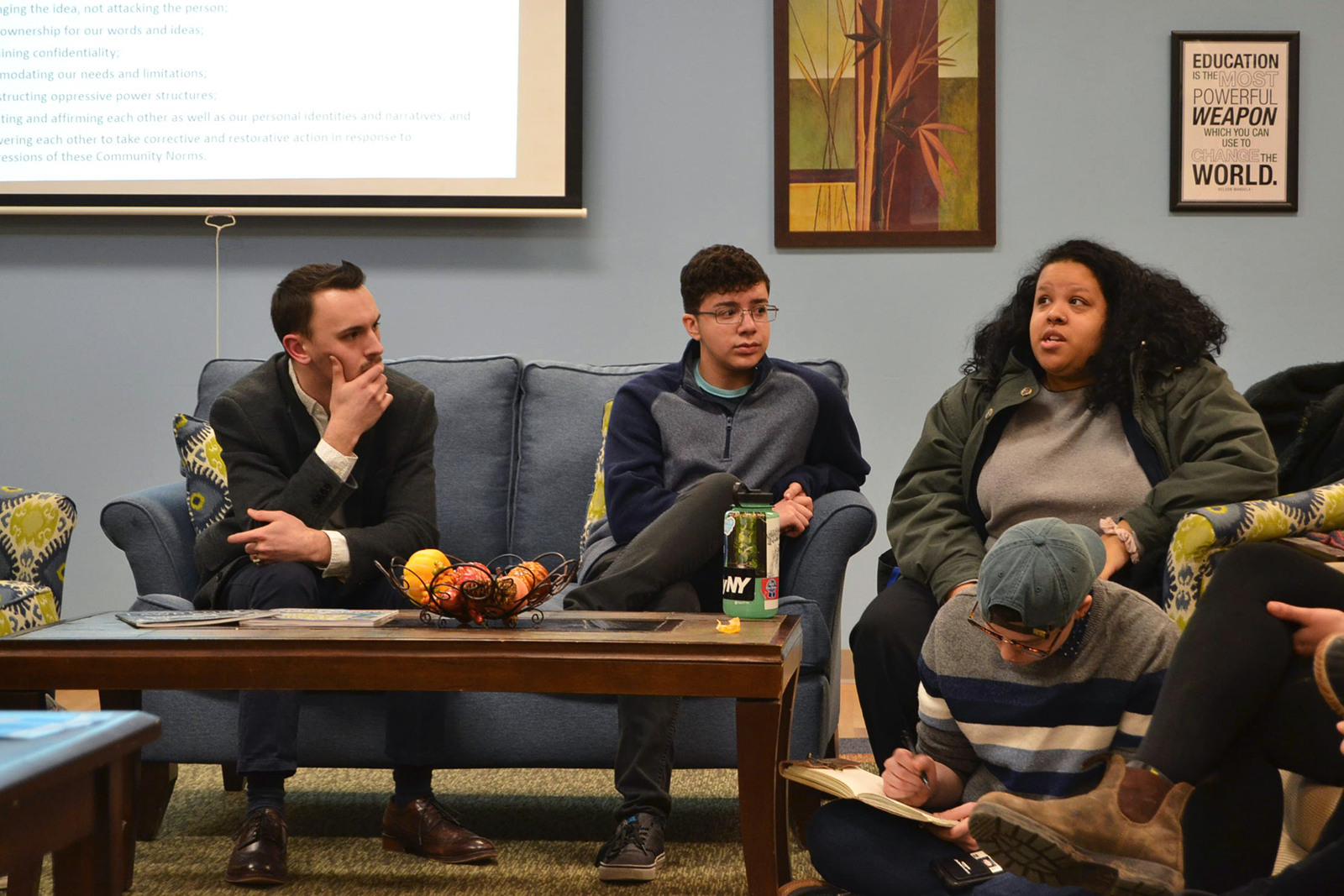 From left to right: junior Daniel Thomas-Commins, freshman Evan Rosado and junior Ashley Lagrange discuss the implications of disbanning GLOW....
On Wednesday, the "Students for Free Thought" group held a showing of "Can We Take a Joke?", a documentary featuring...