Do it. You'll make do. Being a do gooder is better than being a do nothing. You could do nothing....
The Great Midwest Trivia Contest is hosted by a certain private university located in Appleton, WI. The cupola was adorned...
Editor's Note: This article is a work of satire. Lawrence University promises academic freedom and inclusivity to its students, but...
(CW: mental health). To cut a long story short and give a TLDR, I'm taking a leave of absence this term. I wasn't sure if I was going to, but after slogging through the first week of classes I've decided to do so for my own wellbeing. This will be the only op-ed you see from me this term and the only edition of the op-ed section edited by me. Needless for me to say, this was an immensely hard decision for me to make, but one that in the end felt very necessary.
Maybe the biggest point of drama in the Lawrence community this year has been the existence of the student group Appleton Pro-Life Students...
Let's make a cost-benefit analysis. So, you're telling me that I can spend an entire life for the benefit of...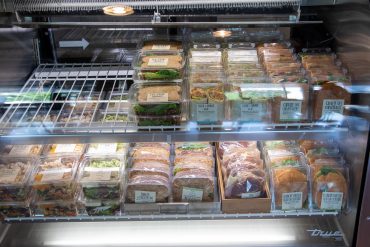 Bon App is undoubtedly one of the foremost pillars of Lawrentian society. With the meal plan as our Torah, the Commons our Mecca, and the Café our Vatican...
So, let's say, hypothetically, that the sky was falling. Let's also say, in equal likelihood, that the sky was blue....