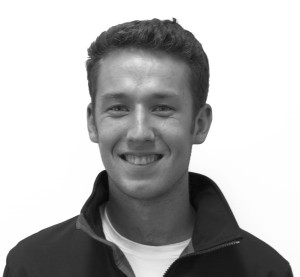 Ask any department head at Lawrence, and they'll tell you that they'd love to have a few extra instructors on hand. Faculty at Lawrence, like most other liberal arts colleges, are very hard working and, often, they end up over-stretched by their duties as advisors, researchers, teachers and collaborators.
While my argument this week could easily be that Lawrence should emphasize long-term growth of its faculty base, the question for this edition of the "Committee" is how an overstretched faculty affects the strength of Lawrence's curriculum. No matter what our school's plans are for the future, what can Lawrence do now to ensure that students' education remains strong?
For the past quarter of a century, colleges like Lawrence have struggled to invest in faculty because of the rising cost of higher education. In the economic recession of the last five years, open tenure-track positions have decreased across the board, and since 1990, the cost of new endowed professorships has risen almost 150 percent, exacerbating the problem. In other words, it's difficult for colleges like Lawrence to increase faculty size, even as curricula grow.
Since 2005, one of Lawrence's solutions to this dilemma was the Fellows Program, developed during President Jill Beck's tenure. Lawrence offered young professors, usually having just finished their PhDs or even ABD, the opportunity to come to Lawrence to teach on a non-tenure track basis and to do research alongside faculty and students. Since its inception, the administration has touted this program as a landmark achievement because it provides students with instruction in new areas of scholarship, while supporting departments with temporary professors and energetic new researchers.
Overall, I agree with this assessment. As a student, I have had extremely positive relationships with multiple Lawrence fellows; some have been among the most noteworthy teachers in my college experience. However, as an institutional initiative, the Fellows Program is clearly a patchwork job—albeit good handiwork—for Lawrence's current incapacity to hire more tenure-track professors. As this larger issue has developed and changed, there are several implications for curriculum that were not foreseen and should be addressed in the present.
To start, let's look at the fellows' function at Lawrence. Fellows are most often hired for departmental positions. In the eight years of the program, less than five fellows have been hired within Lawrence's interdisciplinary areas, and in general, the university probably does not want them there anyway. Interdisciplinary programs are almost always built on long-term faculty who can teach courses consistently both in and outside their department, so fellows can't easily be placed in these special programs. Instead, they teach courses in established areas like psychology, English or physics—you know, the normal stuff.
What is the effect we see now? By bolstering departments with fellows, Lawrence has slowly begun to rely on full and associate professors to take on more interdisciplinary positions. For instance, some faculty have the unusual position of being listed as a professor in four separate programs. While these faculty members are surely qualified to teach broadly, it's difficult to see how Lawrence's curricular integrity is not put at risk. For instance, Gender Studies is one area clearly being supported by tenured professors from other departments while the college relies on two non-tenure track instructors to teach the core coursework. Thus, the curriculum risks heavy variance depending on the term, year and the length of stay of the non-tenured professors.
The second issue is that, as Lawrence's fellows have gradually become central to Lawrence students' experiences, many students find themselves in the awkward position of  relying on Lawrence Fellows for academic and research mentorship, while being limited by their temporary and non-tenure track status.
In the classroom, students learn new approaches from fellows in a diverse array of areas. However Lawrence often has no way to encourage following interests once the fellow leaves. The result is an odd situation for students in which they have profound interests in a specific area but no longer have the professorial support to explore that interest at a deeper level, like in a senior experience or honors project. I call this situation Lawrence's "phantom curricula" because as a school, we widen a department's scope of expertise with full expectations to close it within two years.
Potential examples for this include current students' interest in ethnomusicology, public health, new media studies, neuroscience, cross-cultural psychology, sociolinguistics/linguistic anthropology and geography. Over the past few years, students have been inspired by these topics, but have been restricted in their ability to explore these interests because of faculty limitations or fellow departures.
Fellows are also typically more constrained in their ability to do independent studies with students, to create tutorials on special topics or to advise students on special extracurricular projects. In the evaluation guidelines for fellows, they are actively encouraged to do independent studies and tutorials with students, but it's unclear how well-positioned they are to take advantage of these opportunities. Fellows cannot serve in the role of academic advisor, which is a normal and highly important mode for these individualized
forms of education, and they are also not as well financially supported than other faculty, so the university should not expect them to take on all the students who express interest in their areas of expertise, especially when they are active researchers themselves.
Thus, over the past eight years, phantom curricula have been created while faculty support for interdisciplinary programs has changed. The issue of building a strong faculty has few immediate solutions, but even as we create patchwork options like the Fellows Program, which has seen great success, we must remain aware of the reverberating problems these solutions can generate.