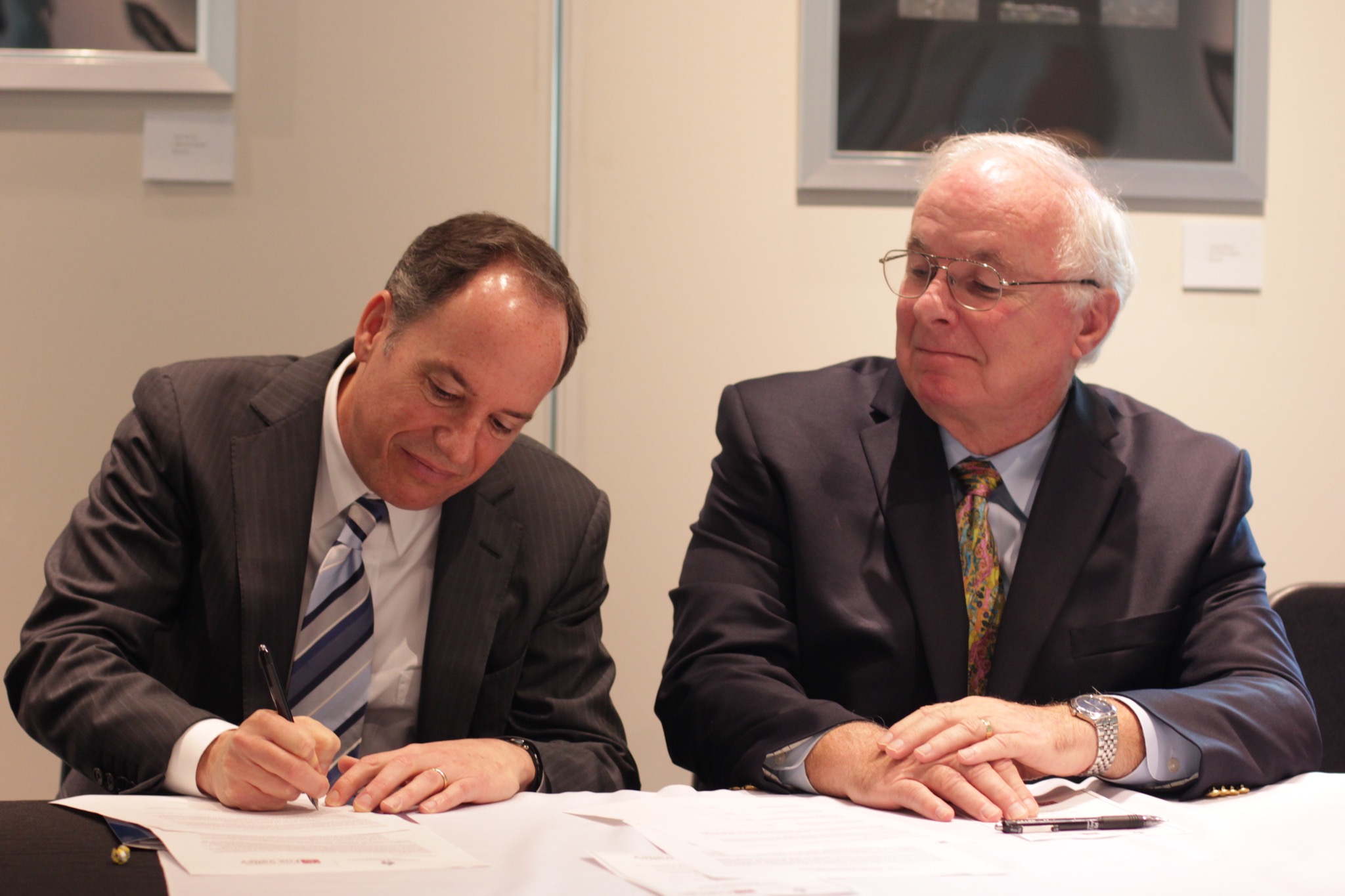 Wednesday morning, Sept. 24, officials from Lawrence University and the University of Wisconsin Colleges gathered for the ceremonial signing of a historic partnership agreement between the two schools. The partnership, which not only includes UWFox, but other University of Wisconsin institutions across the state, is intended to ease the transfer process so students can focus on their academic needs.
Though academic credits will still be examined on a case-by-case basis, Lawrence has committed to providing specialized orientation, advising, and financial information to future transfer students from the UW system.  Lawrence's associate director of admissions Chuck Erickson will take on many of these duties, including holding fortnightly office hours at UWFox during the academic year.
The partnership will also include an additional $20,000 in financial aid for incoming UW transfer students.
"We are very excited to formalize our relationship with the UW Colleges and specifically UWFox," said Lawrence University president Mark Burstein. "This agreement is another step in our effort to increase access to a rigorous Lawrence education and help make it affordable to more residents of Wisconsin."
This announcement comes on the heels of another push for increased accessibility on Lawrence's campus. Last week, the university announced an anonymous $25 million matching gift to its endowment, specifically intended for use in scholarships.