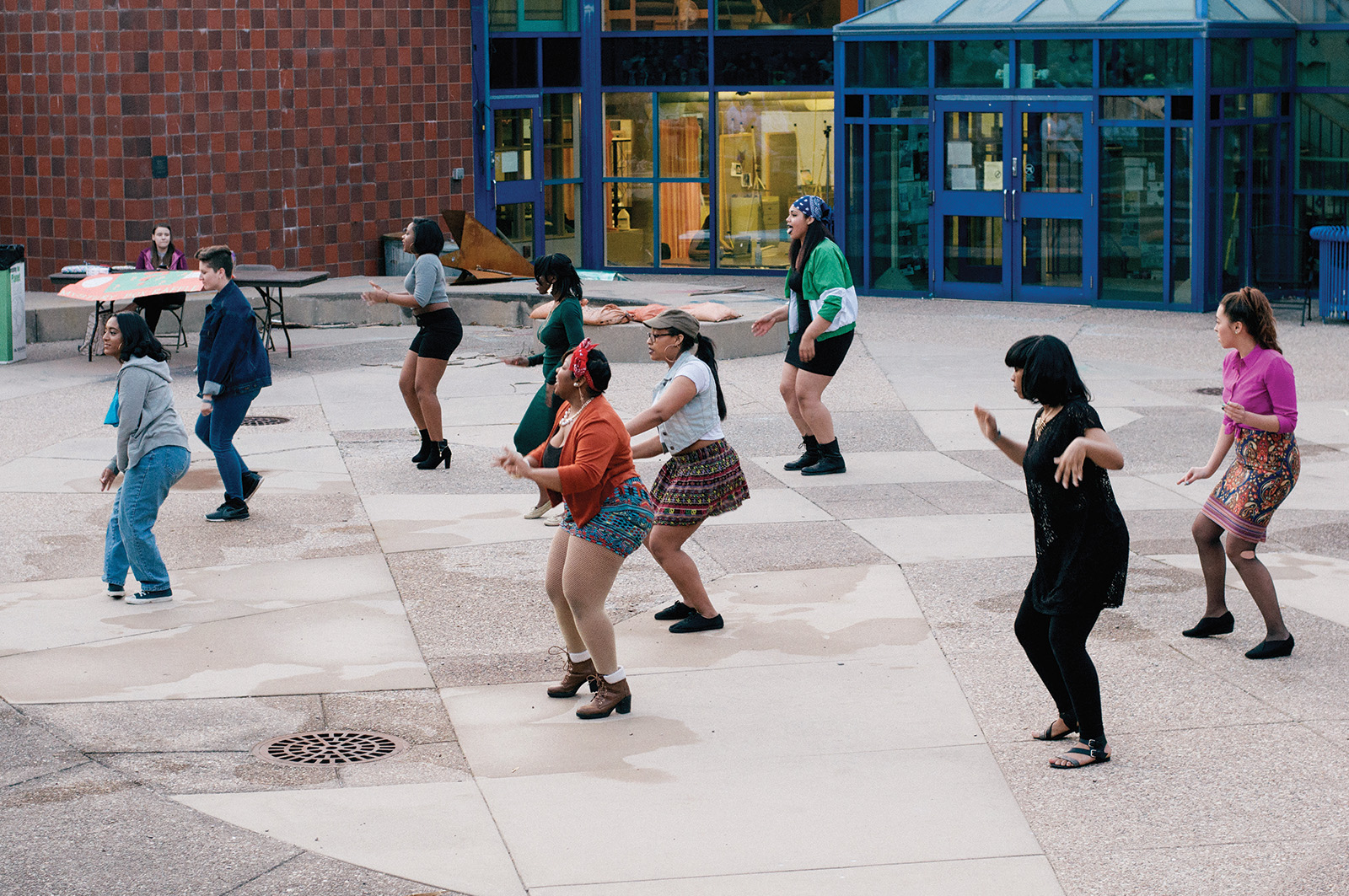 Greek Week is an event in which all Greek organizations on Lawrence University's campus engage in activities together to foster a stronger Panhellenic community and to raise awareness for the charities that the individual organizations support. Sophomore and President of the Lawrence University Panhellenic Council Rachel Taber said, "When planning Greek Week each year, the Panhellenic Council and the Interfraternity Council (IFC) try to create a setting in which the fraternities, sororities and all students can interact and raise money for some amazing charities."
Looking back on the week, Taber expressed her pleasure, saying, "This year we had a really high turnout at some of the events, and got the honor societies involved, which have Greek letters associated with them." Taber also expressed her excitement that the event is growing, with both organizations and with turnout from students not affiliated with Greek life.
The week began with the All-Greek Lip Sync, in which eight different groups participated, and some alumni attended. Delta Gamma won this event, while Kappa Kappa Gamma and Beta Psi Nu came in second and third place, respectively. All teams had their own theme which their songs revolved around. Taber said this event is one of her favorites "because seventh week can be such a stressful week for so many people, it's really great to start off the week in the silliest way possible"
On Tuesday, Kappa Kappa Gamma's event "Too Hot to Handle" was housed in the Buchanan Kiewit Wellness Center, featuring a hot wing eating contest to raise money for Harbor House. Beta Psi Nu was the winner and second place was awarded to Beta Theta Pi. Mortar Board's "Spelling Bee" competition also took place on Tuesday in the Viking Room (VR) and was addressed to participants over the age of 21. This event was emceed by Dean of Students Curt Lauderdale.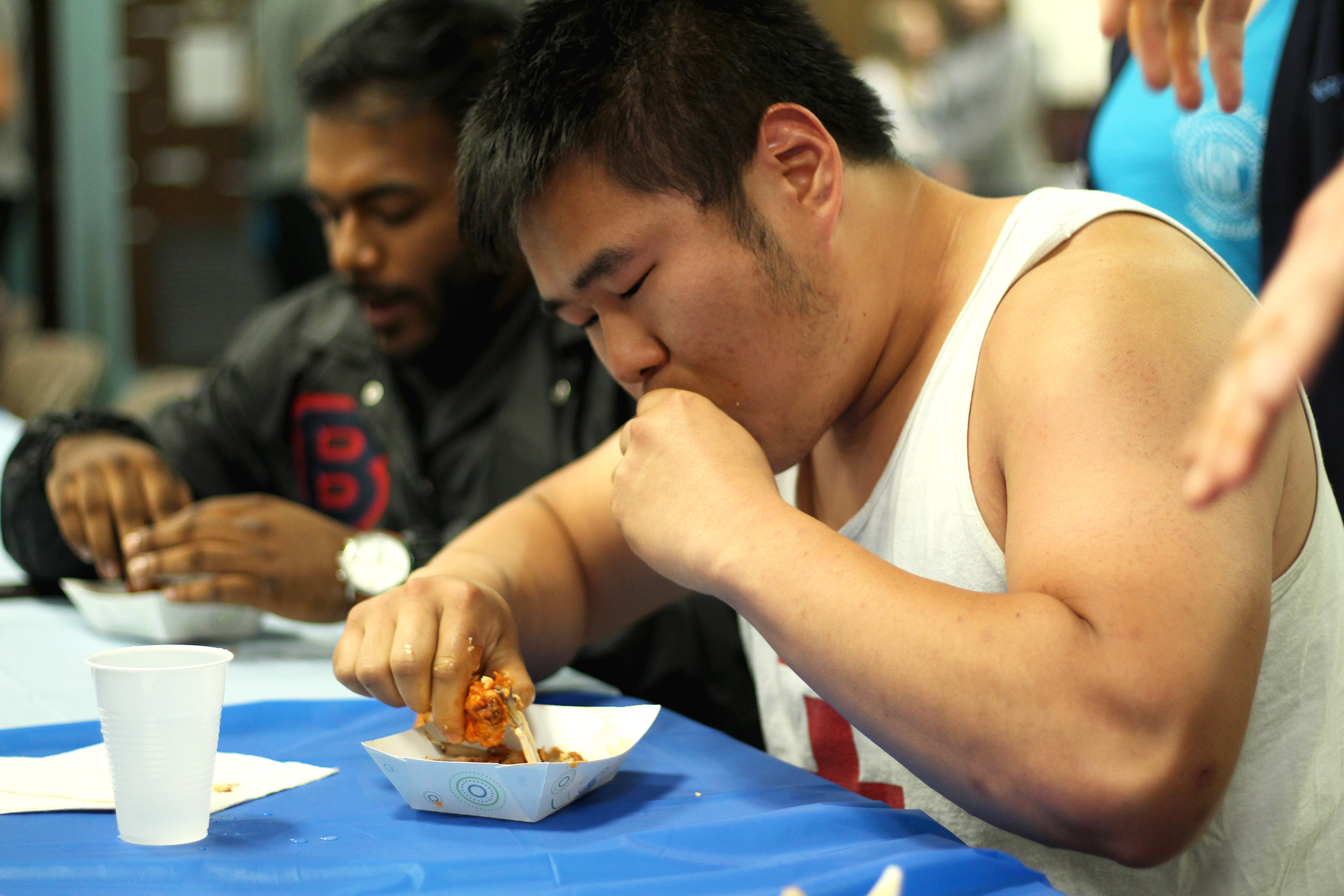 Wednesday was Sigma Phi Epsilon's event, "Ballin' on Boldt," a basketball competition. Delta Tau Delta won this event. Also on Wednesday was Delta Gamma's event, "Anchor Splash." The event supported Service for Sight, a philanthropy which helps those who are, or have become, visually impaired.
"Anchor Splash" is divided into relay races and synchronized swimming routines. The relay races involved tasks for the team members— swimming a lap with a ping-pong ball on a spoon that the participants have to carry in their mouth, swimming a lap with a t-shirt on and then pass the shirt to the next team member, among other tasks.
The synchronized swimming events were judged on a 10-point scale. Kappa Kappa Gamma was awarded first place, while second place went to Kappa Alpha Theta and third place to Sigma Phi Epsilon. In preparation for this event there was also a photo challenge in which students who saw members of Delta Gamma throughout the day were encouraged to take photos with them to score extra points for their respective teams.
Thursday was Kappa Alpha Theta's event "Kicks for CASA," a kickball event for the philanthropy CASA, which provides court-appointed advocates to children in the foster care system. Delta Tau Delta won the Golden Kickball, with second place awarded to Beta Theta Pi.
Friday's events were organized by Phi Kappa Tau and Beta Psi Nu. In the first event, "Phi Tau Freeze Out," members of the fraternity served ice cream and frozen treats to attendees. All proceeds went to their philanthropy, Serious Fun Children's Network, an organization that seeks to make terminally ill children's camp experiences more enjoyable. "Beta Stroll Bounce" was Beta Psi Nu's event.
The "All-Greek Movie Night" took place later that evening. The movie "Finding Nemo" was selected as a means of providing stress relief from the studying and overall anxiety of seventh week and facilitating a more relaxed setting for students to interact with all members of the Greek community.
On Saturday, Beta Theta Pi hosted their event, "Pancake Breakfast," in their house's basement. The money raised was donated to the Boys & Girls Clubs of the Fox Valley. Later that day, Delta Tau Delta hosted "Delt Carnival," where they featured a bouncy castle and held a fundraiser for their philanthropy. Sigma Alpha Iota and Sinfonia's event, "Music Trivia," held on Sunday, featured different teams working together to answer trivia questions on a variety of music genres.
Junior and Vice President of External Recruitment of the Lawrence University Panhellenic Council Rachel Gregory said, "It was so encouraging to see the other teams cheering for each other. Despite the competitive games, this week really does foster a sense of community within Panhel, and not just within Panhel, but also for all groups on campus to participate."
Schuyler Thornton '14, who was visiting campus during the week, said, "It was enjoyable to see how Greek life has grown to be more inclusive to other organizations—Lambda Sigma and Mortar Board are now included, and is making Greek life more accessible." She also added that "Greek Week is important because it gives an opportunity for members of Greek organizations to interact with members outside of their own groups and other members of the campus to get to know Greek life better and perhaps put it in a better light."