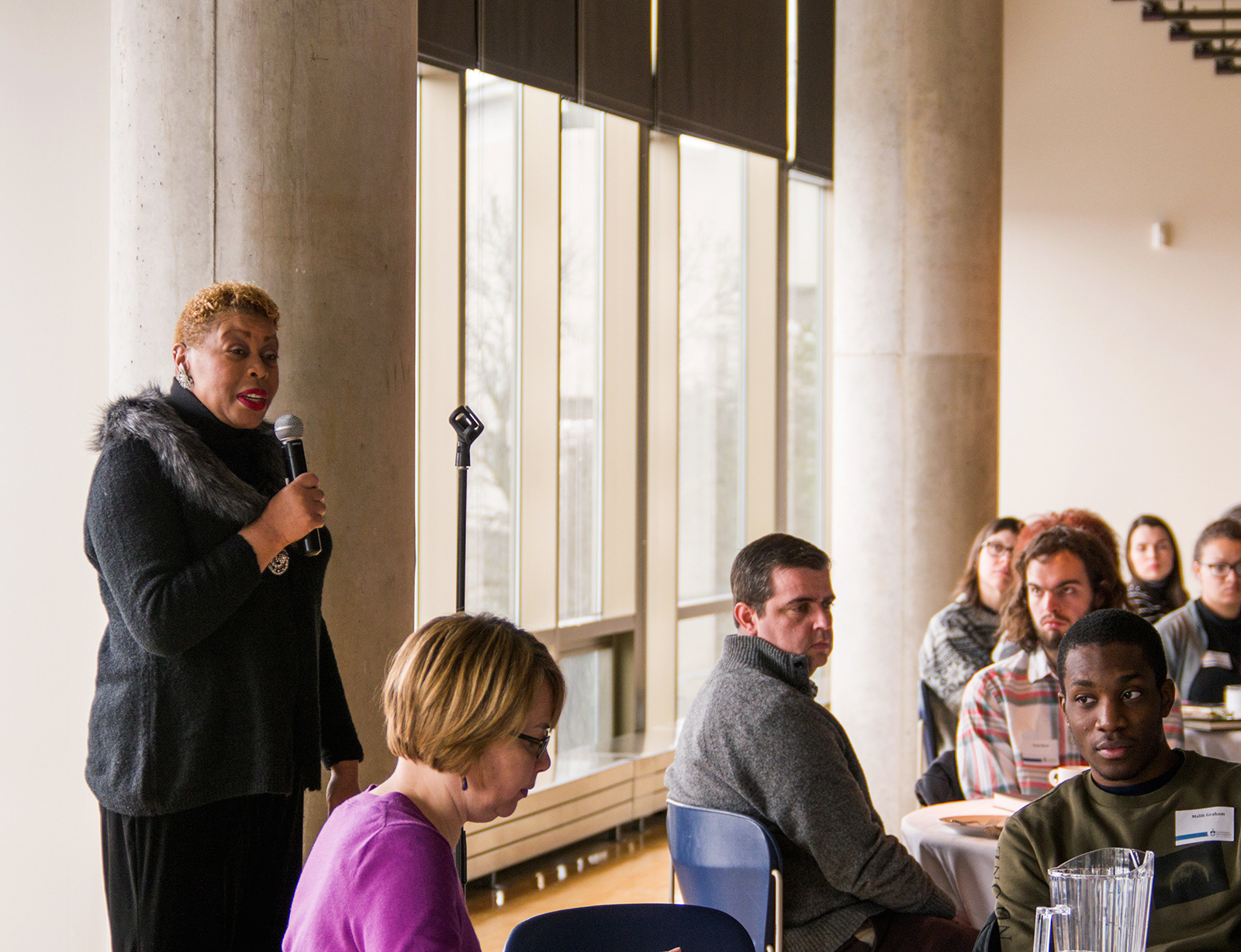 "The ultimate measure of a man is not where he stands in moments of comfort and convenience, but where he stands at times of challenge and controversy," Martin Luther King Jr.
One of the various activities to do on Martin Luther King Jr. Day was the opportunity to participate in the discussion of the book "Nobody" by Marc Lamont Hill. Lawrentians, faculty and staff members signed up and formed 26 small discussion groups, each with a facilitator. Held in the Esch-Hurvis room in Warch, the discussion gave opportunity to talk about the book and expand to personal experiences with social injustices.
"The read and reflect event is a really valuable event on the Lawrence campus," said Associate Professor of English and Diversity Enhancement Faculty Director Karen Hoffman. "Having student facilitators makes it so students, faculty and staff can have a shared conversation in a space outside of the classroom." Counselors were also provided for anyone at the discussion who needed to talk outside of their group.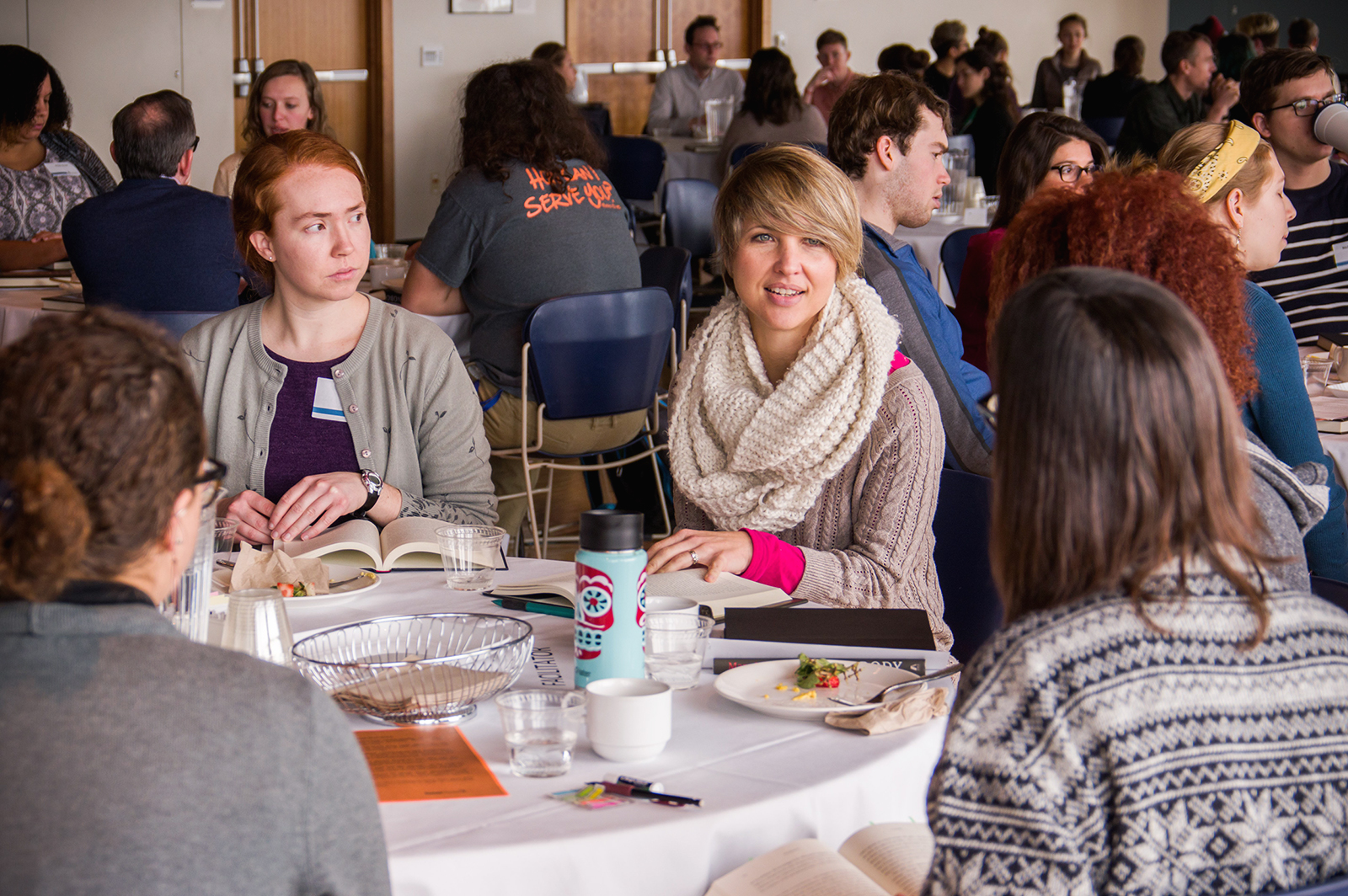 The event aimed for participants to form a clearer understanding of the existing social injustices in the U.S. and also to appreciate different perspectives and personal experiences, so that they could develop safe spaces within their community. The presence of participants from many different backgrounds within the group helped facilitate an inclusive conversation with multiple perspectives.
The discussion emphasized the reality of these tragic events and the importance of working as a community rather than promoting bystander culture. Junior Malik Graham, a facilitator at the discussion, responded positively to the book saying, "It made me appreciate how far we've come and to see how there's progress within the Civil Rights Movement."
The book "Nobody" is about what it means to be a non-presence in America. Overall, "to be Nobody is to be vulnerable, be subject to State violence, confront systemic forms of State violence, be abandoned by the State, and considered disposable," according to Marc Lamont Hill. Hill further unearths the definition of being a Nobody by analyzing both current affairs and historical events such as the water crisis in Flint, Michigan, the recent deaths of Michael Brown and Sandra Bland, as well as the failed Pruitt-Igoe developments in St. Louis in the 1950s, Jim Crow laws and the Attica Prison riot in 1971. By doing this, he relates recent events to larger historical and systemic problems.
To wrap up the discussion, senior Kevin Buckhalton spoke about our individual duties to make the community a better and safer place.
"There is no reason that people should feel like 'Nobody'," said Buckhalton. "It's our duty to take care of ourselves and to also take care of each other. There needs to be a commitment to making no one feel like a Nobody. We need to do better and we have the power to."
"What Lawrence is working hard at right now is to have engaging conversations, but know there's diversity," concluded Julie Esch-Hurvis Dean of Spiritual and Religious Life Linda Morgan-Clement. "Be respectful of others opinions and backgrounds, because there's not always one answer."