Junior Bernard Lilly, junior Malik Graham, freshman De Andre King, freshman Brandon Polanco and junior Alonzo Jackson serenade the audience at the Cultural Expressions show on Saturday, Feb. 2.
Photo by Billy Liu
Feb. 19–24 marked the first People of Color Empowerment Week in two years, led by senior Tatiyana Jenkins, co-chair of All is One! Empowering Young Women of Color (AIO).
"We wanted to make sure that the voices we brought to speak were as diverse as possible to represent as many people as possible and to heal," began Jenkins. "I didn't want us to be just talking about the issue but coping with it."
The week varied with a range of activities, from Monday's Anti-Racism "White Fragility" talk to guest artist Favianna Rodriguez to a showing of "Moonlight" on Friday.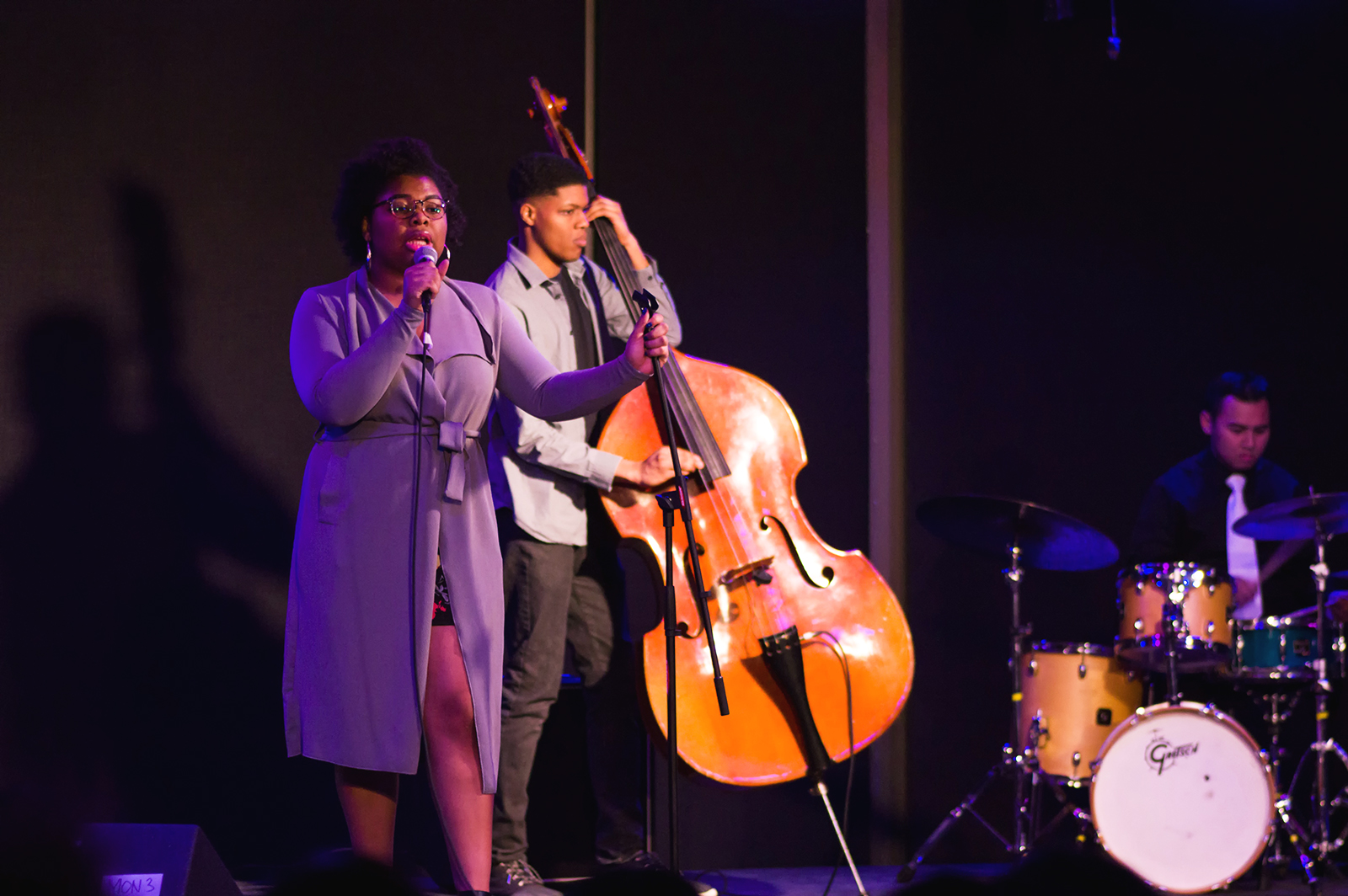 Student organizers of the week-long event ran into some obstacles with putting things together, between funding and bringing students together.
"When we were trying to figure out who to get, funding was really expensive," continued Jenkins. "LUCC did fund us but we didn't get everyone that we wanted to get in the end."
"Getting engagement from other diversity organizations on campus was difficult," said sophomore Dinardo Rodriguez, who helped organize the event. "This is an event for all students of color but we had a hard time organizing with other groups. Making these connections is difficult."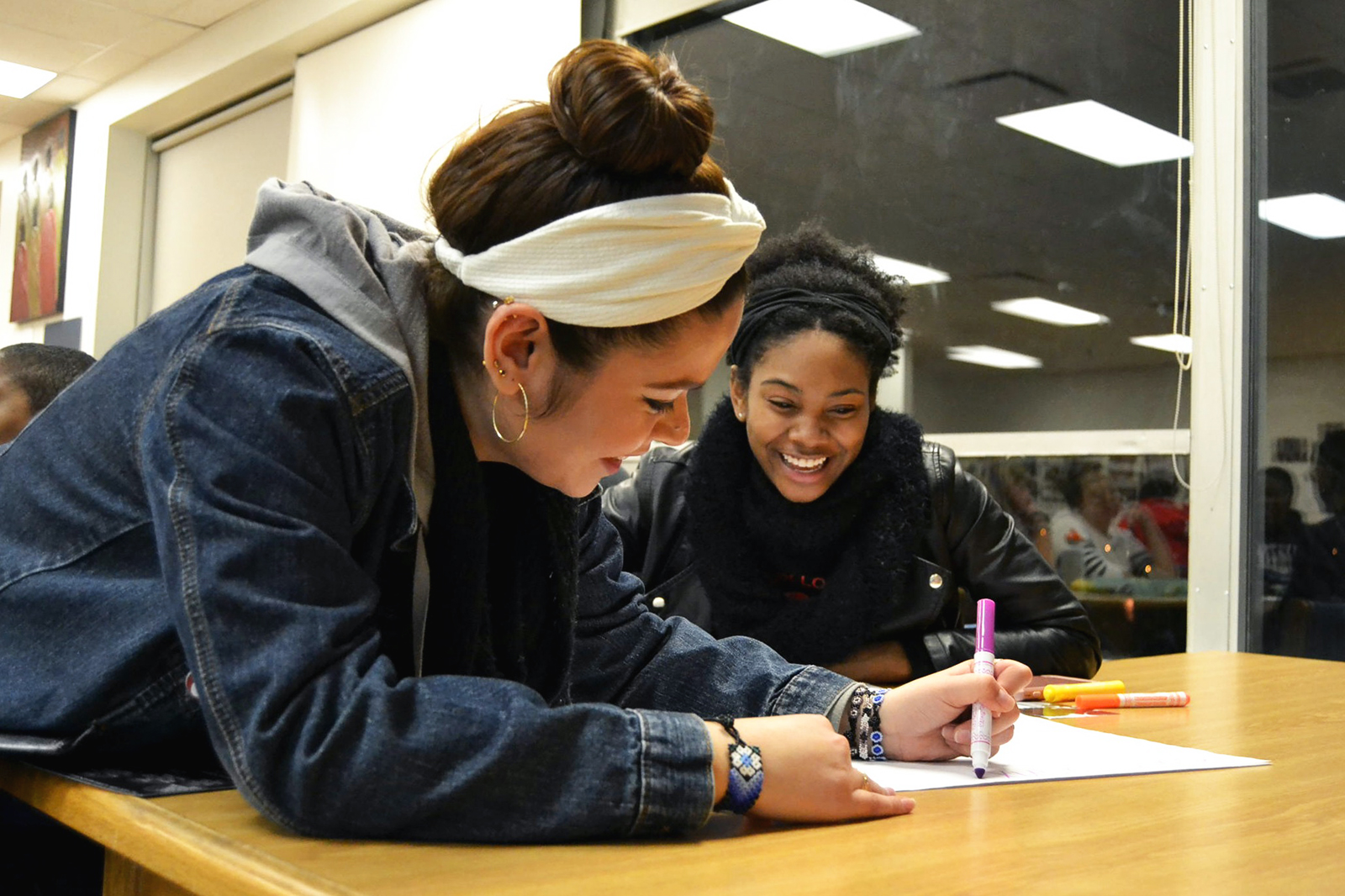 Some of the events during People of Color Empowerment Week included interactive portions.
Organizers believe that this is the reason behind the long absence of this empowerment week from campus.
"[POC Empowerment Week] hasn't happened in a long time, so that communication, that connection with other groups isn't there," continued Jenkins. "A lot of groups complain that other groups don't come to their events so [the Ceremonial Dinner] was a way for everyone to mingle."
Despite this, the need for the week is very obvious.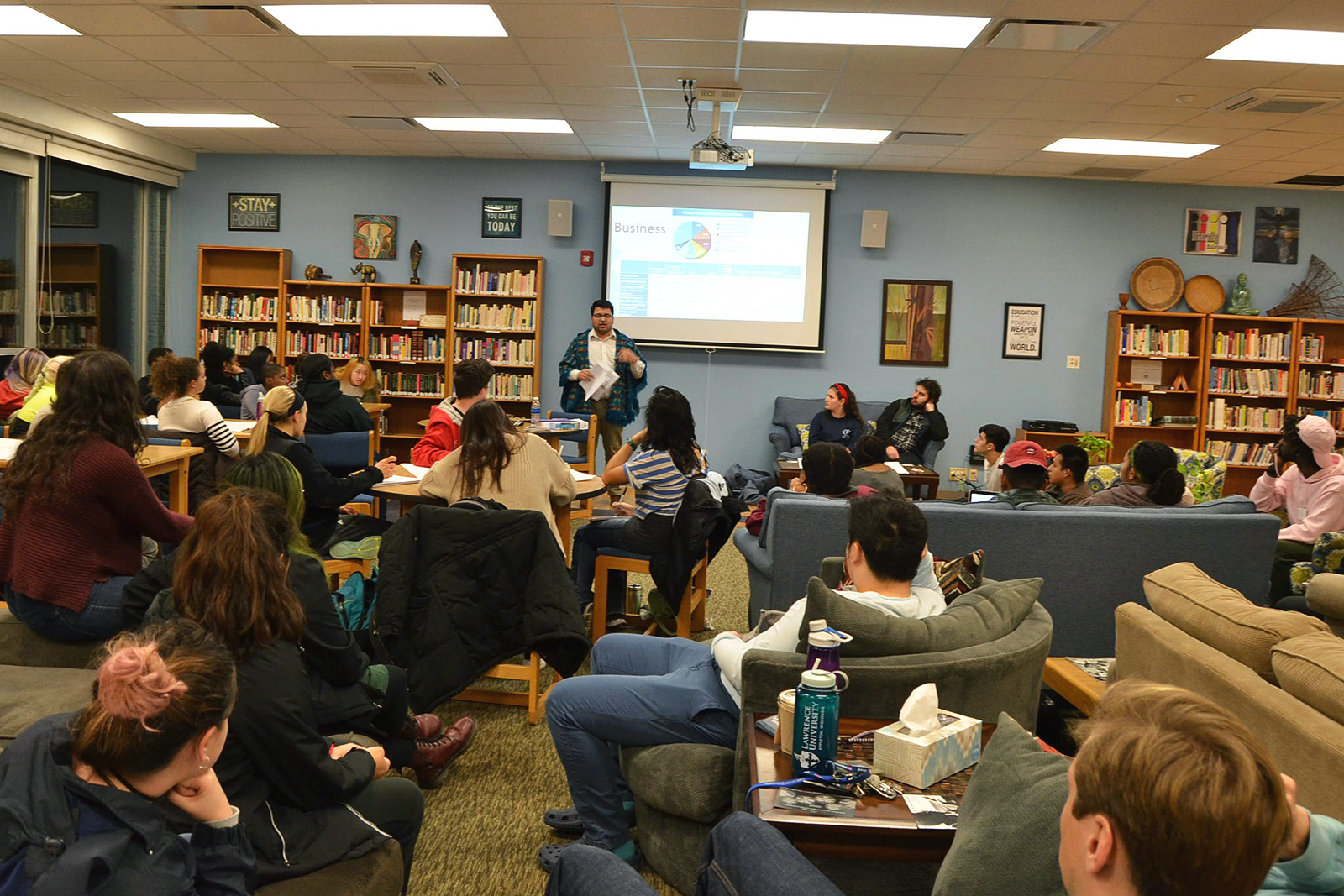 "Everybody seems to think that if we don't talk about race and if we don't talk about these issues then there are no problems," said Jenkins, "but the sad part of that is that is not our reality."
"We live in a world where people believe that we live in a post-racial society," said senior and chair of the Committee on Diversity Affairs (CODA) Guilberly Louissaint, "but if you look at our policies, our education system, it is obvious that [your race] determines whether you live or die sometimes."
Students looking to get involved in bringing awareness to these issues or for support are welcomed to reach out to organizations like CODA, AIO, Black Student Union, Lawrence University Native Americans and many others.