On Saturday, Jan. 20, both the men's and women's basketball teams emerged victorious in their home games in Alexander Gym.
Freshman Bryce Denham attacks the rim on a powerful drive. In a win against Beloit, Denham played 30 minutes and scored 11 points shooting 57.1% from the field, along with 3 rebounds and 1 assist.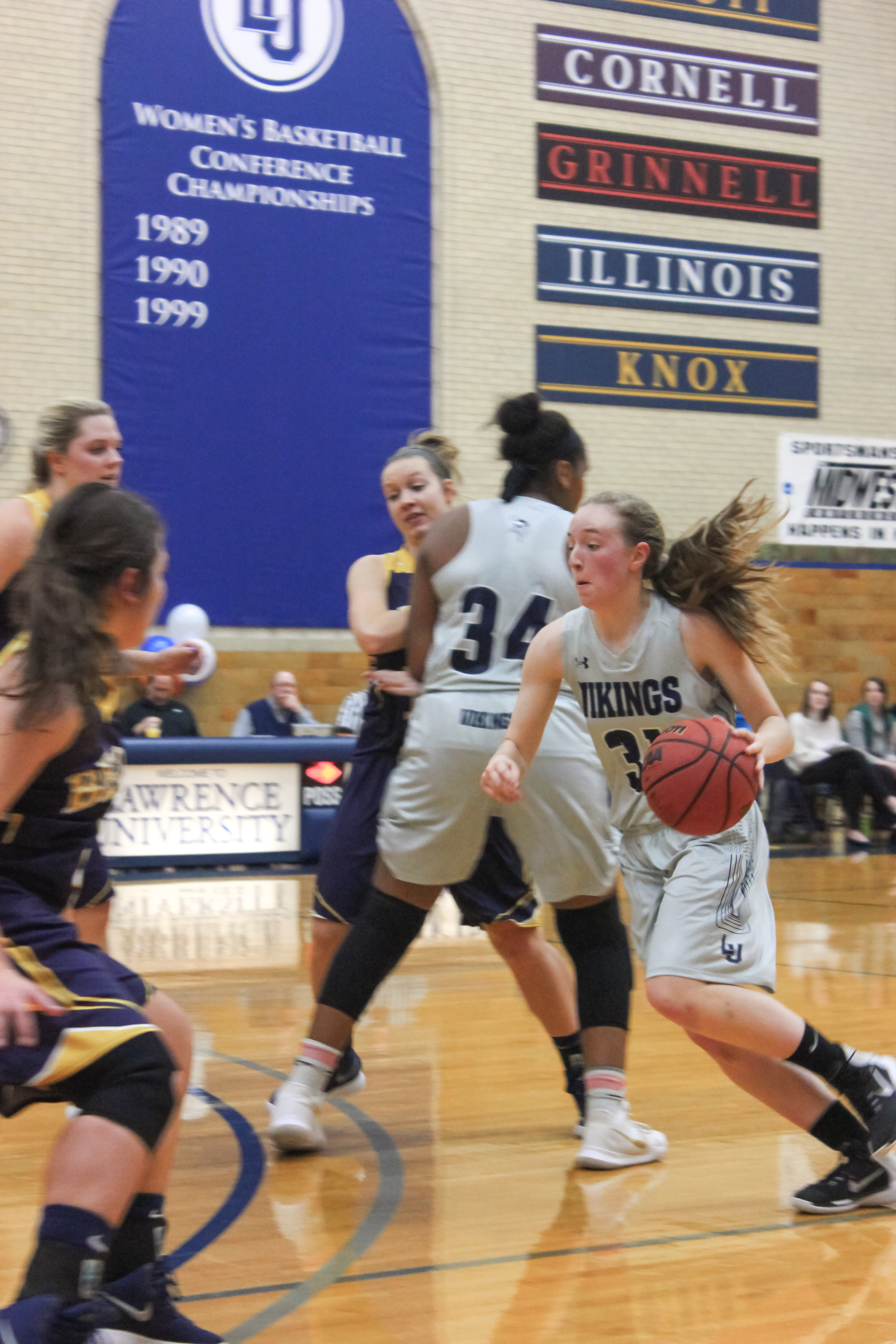 Coming off a pick and roll, Freshman Erin Hill is attacking the basket. In 34 minutes of action, Hill produced an impressive 11 points, 8 rebounds, 3 assists, 1 steal and 1 block against Beloit.
Photos by Caroline Garrow