Junior Leah Reeves shoots a left-handed lay-up. In a win against Grinnell, Reeves played 31 minutes and scored 7 points, along with 11 rebounds and 1 assist.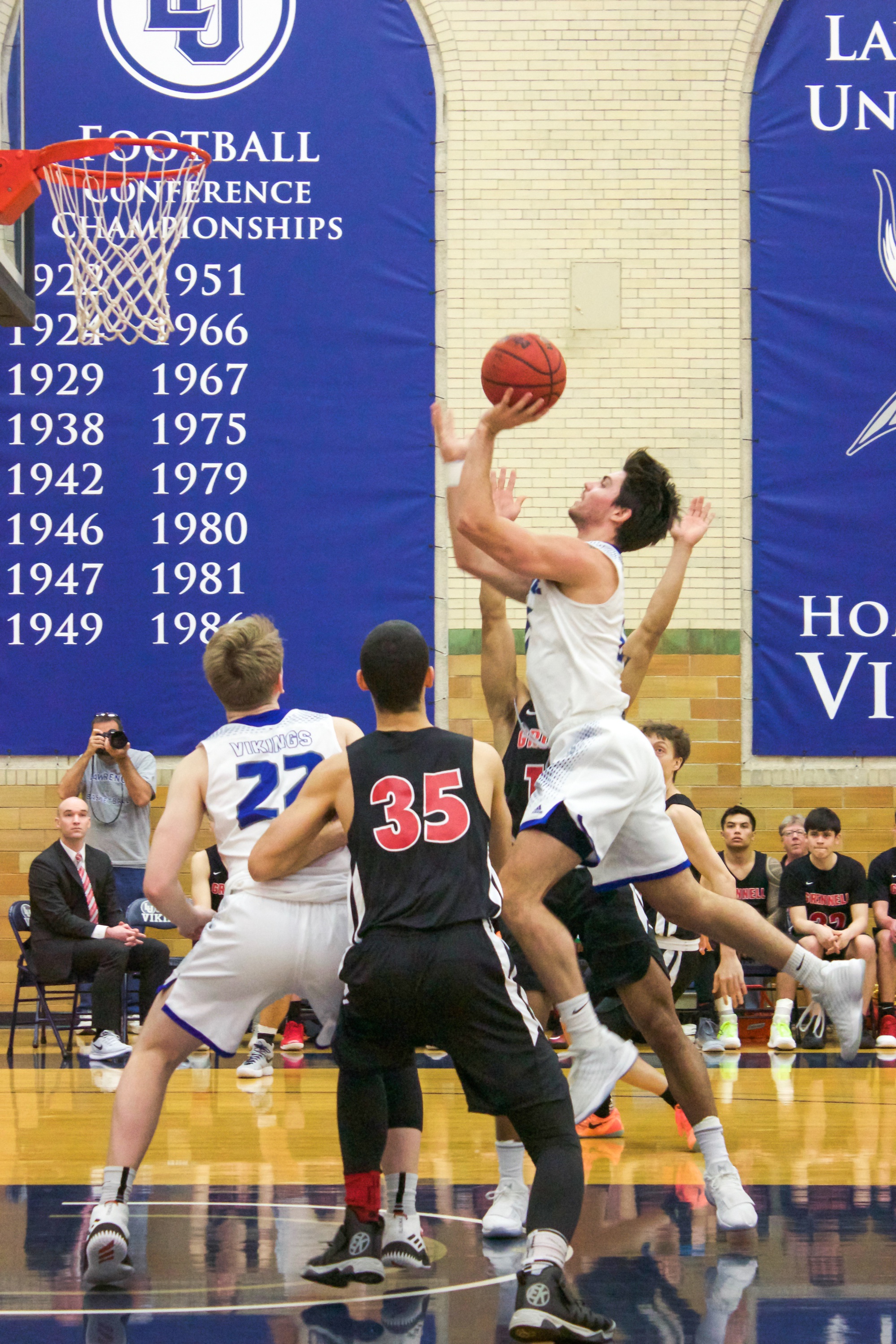 Senior Evan McLaughlin is attacking the basket. In 24 minutes of action, McLaughlin produced 6 points, 15 rebounds, 3 assists, 1 steal, and 2 blocks against Grinnell.
Photos by Caroline Garrow.