Coach Mike Szkodzinski gives his team a pre-game talk before their game against Marian. The Vikings lost their home game 3-1 on Friday night, and lost 5-1 on Saturday night at Marian.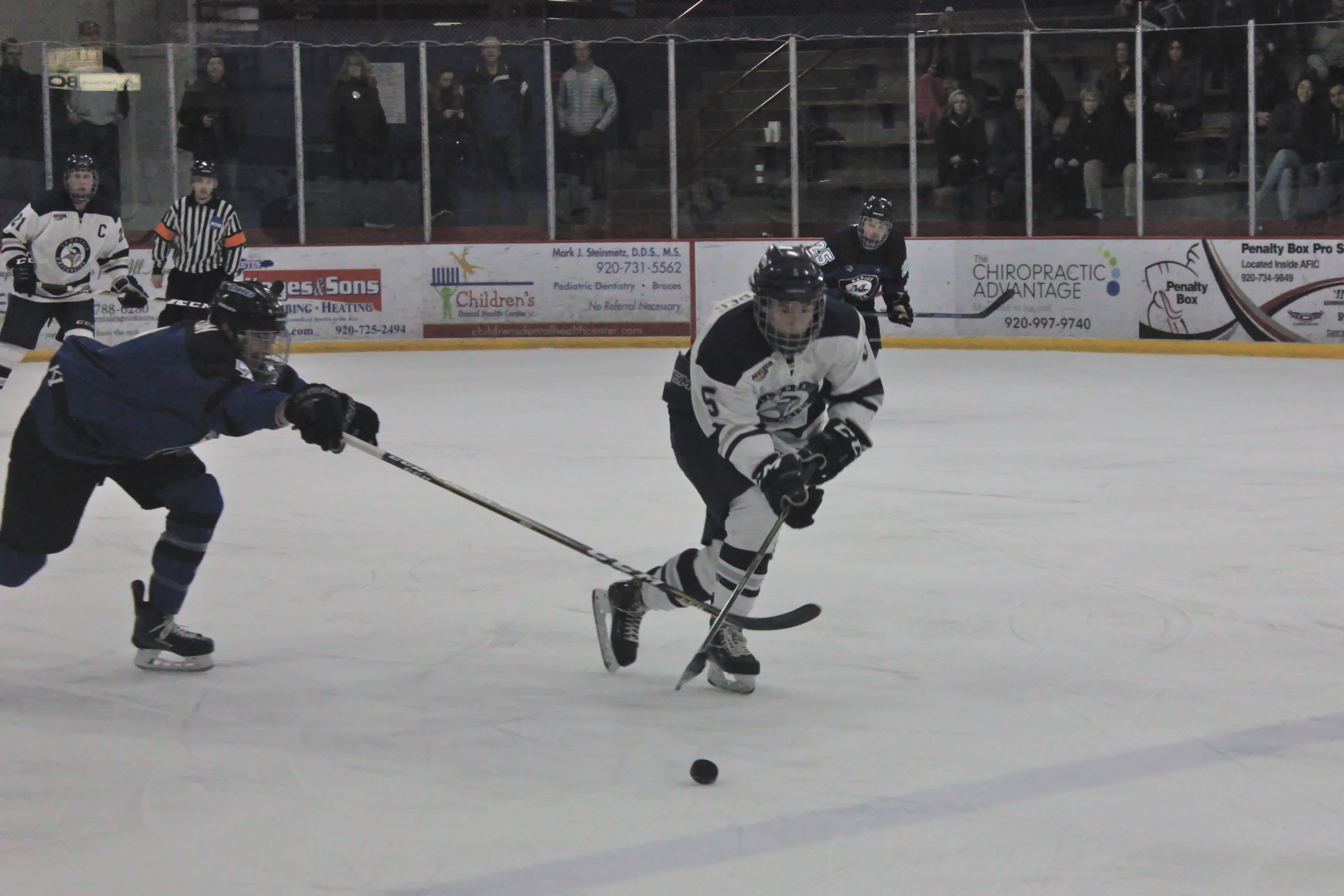 Senior Jake Roeper skates past Marian defender during The Battle of Highway 41 series, a series that dates back to 1992-93 season.
Photos by Caroline Garrow.