Cast members of "The Termpest" onstage in Cloak Theater.
Photos by Taylor Blackson.
Last weekend, Lawrence's Department of Theatre Arts presented "The Tempest," by William Shakespeare. The department gave four well-attended performances in Cloak Theatre, recreating Shakespeare's classic with a fifteen-person cast and a large production staff, led by Lecturer of Theatre Arts and alum Aram Monisoff '08.
The most striking aspect of the production was the visual design: colorful, atmospheric lighting, striking set pieces and interesting musical choices supported all of the choreographed interactions and dances. The costumes were shiny but realistic, full of movement and life. At nearly every point of the play, you could have taken a beautiful still of the actors onstage.
The set design was minimalistic and added a lot to the play. The main set pieces were several hexagonal rock pillars with a sandy island design on the ground. For a play with only a few locations, the variety of moods, atmospheres and colors produced onstage was impressive.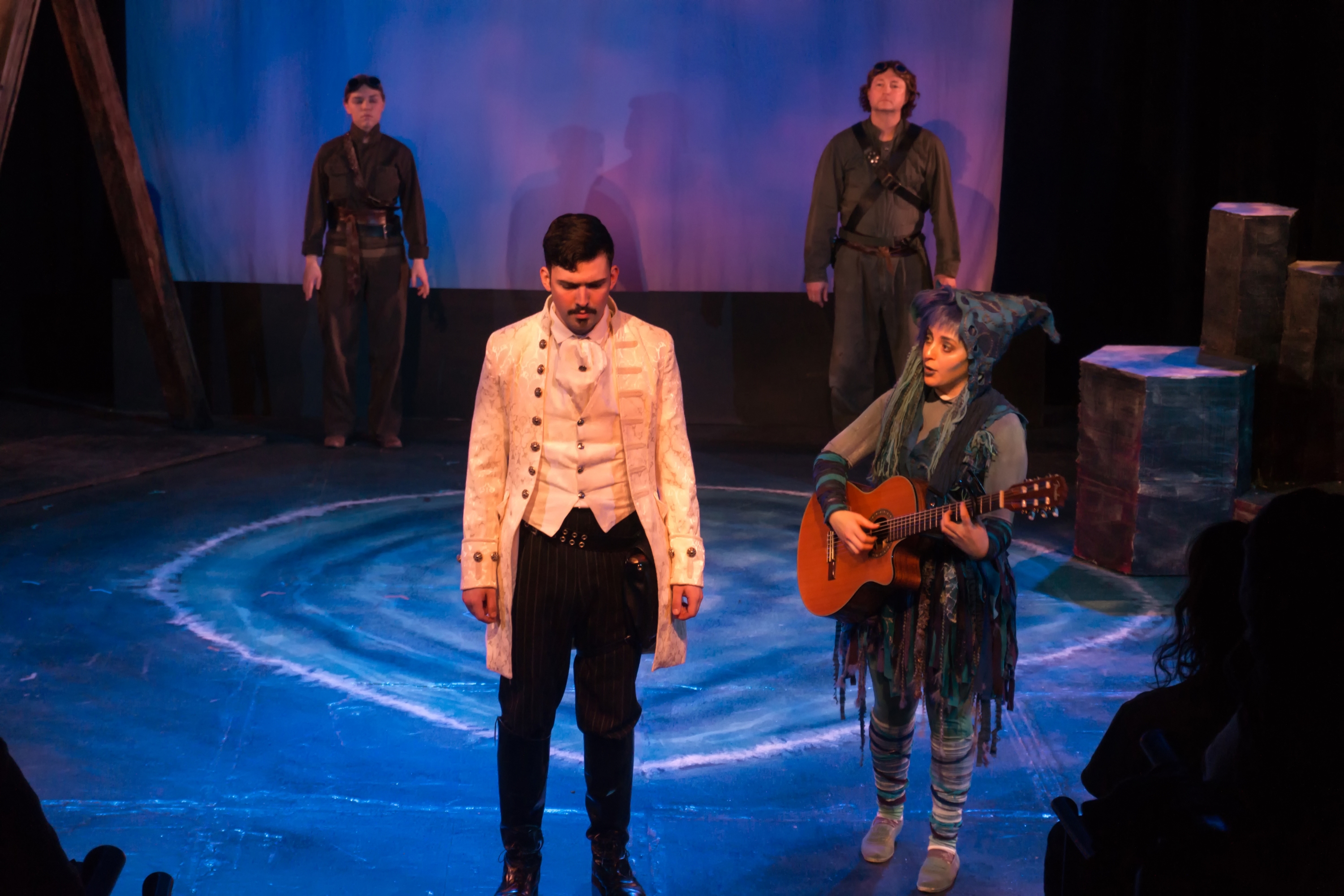 The actors played their roles convincingly and confidently. More than anything else, they brought out the humor and lightness of the play. There were many hilarious jokes and scenarios which contrasted with the darker, more serious scenes. Standout performances were given by sophomore Caro Granner as Prospero, sophomore Cristina Sada Segovia as Ariel, fifth-year senior Zoey Lin as Trinculo and sophomore Haley Stevens as Gonzalo.
All of this distracted me decently well from the fact that I had no idea what was going on. I wish I had read the plot of "The Tempest" before I saw this production, because, for all my enjoyment of the spectacular production quality, I was lost. It was difficult to understand the roles of many characters and the significance of some big moments. But this was less of an issue for "The Tempest," with all of its magical and surreal elements, than it might have been for a different production.
In this production, music was frequently used in interesting ways. Sada Segovia played the guitar to lend an extra emotional power to her character, Ariel's, songs. Music from 20th century composer Philip Glass's opera "Einstein on the Beach" played during traditions between the acts and occasionally was used as background music to enhance a dramatic monologue.
I thought that this production of "The Tempest," despite my confusion, was beautiful and funny, and it makes me excited for the Department of Theatre Arts' spring production, "Love and Information" by British playwright Caryl Churchill.