Newly elected Vice President sophomore Maria Pimenidou will assume the vice presidency in the spring.
Photos by Emma Gilshannon
The second Lawrence University Community Council (LUCC) Vice Presidential debate was held on Sunday, Feb. 25 from 3 to 4 p.m. Junior Saahil Cuccria debated sophomore Maria Pimenido in preparation for the second Vice Presidential election held on Tuesday, Feb. 27.
The debate was held in the Mead Witter Room of the Warch Campus Center and moderated by sophomore Cristina Sada and junior Umer Amer.
The reason for a second VP election and debate is due to junior and former President-elect Rufino Cacho resigning his position as LUCC president-elect on Feb. 19. Sophomore and Vice President-elect Colleen Murray will be taking over as President.
The debate began a little after 3 p.m. Eight people attended the debate. Senior and current LUCC Vice President Naomi Oster opened the debate before passing the floor to the moderators, Sada and Amer.
They started off by pointing out the responsibility of the vice president, especially with finances. "The Vice President manages a yearly budget of a quarter of a million dollars. What makes you qualified to handle this responsibility?" they asked.
Pimenidou responded first, explaining that she worked on the budget this past year, and has been working on finance for the last two years.
Cuccria said that he has two years of experience working with finance academically, and has learned to apply logic to the issues of campus finance and to justify budget decisions. Both stated that they knew where to make cuts to the budget.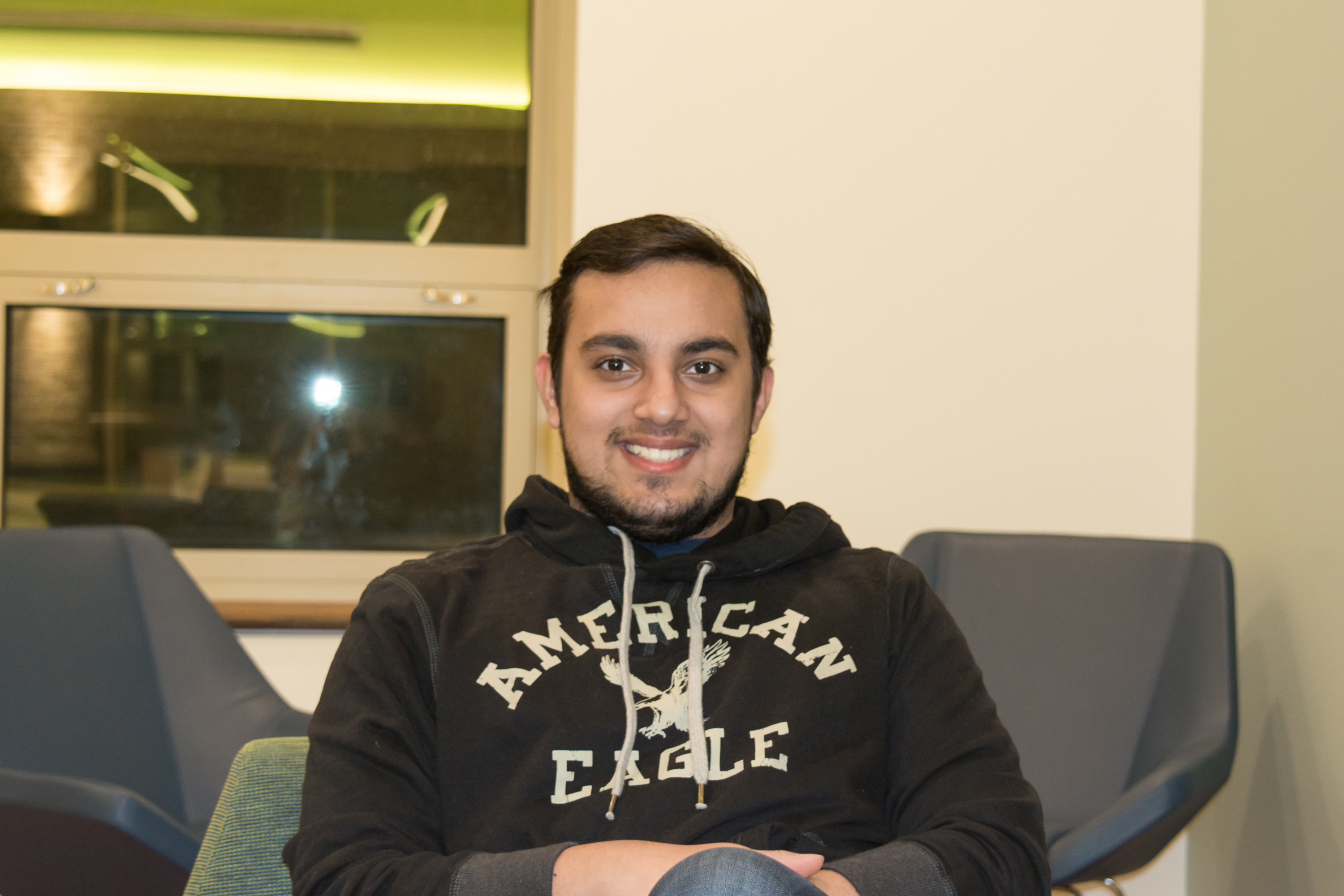 The next question covered the other main responsibility of the VP. "As the Vice President of LUCC, you're expected to be an advocate. What experience do you have being an advocate?" asked the moderators.
Cuccria responded, "I've worked with the Student Alliance against Sexual Harrassment and Assault (SAASHA) since freshman year, and in my time as a Residence Life Advisor (RLA) I advocated for different sides of issues. I'm good at understanding opposing viewpoints and opinions."
Pimenidou said, "I've served as a class representative in LUCC, so I have experience working with opposing viewpoints. I've also led Model United Nations and done CORE, giving me experience helping freshmen."
The moderators also asked the candidates to describe an under-talked-about issue on campus and a solution to it. Cuccria brought up the issue of student concerns not being brought forward due to a lack of communication between students and officials. The solution would be to "host more open forums with themes to focus discussion." For example, students in Trever Hall were given recycling bins after a lack of recycling options was brought up at an open forum.
Pimenidou added that there was a lack of support for LUCC from the student body, and the low interest in campus politics outside of the group.
The moderators pointed out that both candidates mentioned open forums, and acknowledged their importance for student participation on campus. They asked the candidates how to get more attendance to the forums. Pimenidou responded that open forums need lots of work to be effective, requiring "not only posting about but also actively reaching out to students." Cuccria said that LUCC could reach out to student organization leaders and set a system in place for more effective communication.
Next, the moderators asked what the candidates would improve about LUCC. Cuccria and Pimenidou both agreed that forgiving debt was an issue. Pimenidou said student organizations running and draining funds while inactive was a primary issue, and could be improved by the treasurer making sure the Microsoft Excel sheets of active clubs and club contacts stay updated, and place more importance on having student organization leaders meeting with LUCC officials. Cuccria expanded on this issue by noting the importance of student organization leaders knowing how important communicating with LUCC is, and making sure everyone understands their role.
The moderators' questions ended with asking for 30 seconds of final comments from the candidates. Pimenidou ended by saying that Lawrence is special for "having a huge budget for student organizations to expand their experiences." She stressed that Lawrence students are lucky for having this money and power, and that with the power comes responsibility.
The floor was then opened for audience questions. One noted that both candidates stressed the issue of expanding communication, and asked for ideas on how to expand it. Cuccria said that he would give more responsibility to student organization leaders to set up meetings with LUCC at least once a term, and clarify the importance of communication. Pimenidou said that she would considering reorganizing the steps for re-recognizing clubs to require more clubs reaching out or responding to LUCC.
The results of the election were announced on Tuesday night, with Pimenidou being named the new LUCC vice president-elect. Pimenidou will take up the position alongside sophomore Colleen Murray starting Spring Term.