Students performed the Chinese Thousand-Hand Guan Yin dance in the first act.
Photos by Marieke de Koker.
Celebrating cultures and traditions from all over the world, the Lawrence International (LI) annual Cabaret performance was held in the Stansbury Theater last weekend. The two showings were held on Saturday at 6:30 p.m. and Sunday at 3 p.m. The show featured a variety of performances by international students on campus in two acts.
According to the pamphlet provided to members of the audience, Lawrence International "is one of the largest student organizations on campus with over 350 members. For the past 42 years, it has worked towards increasing awareness and integration of international cultures within the Lawrence and Fox Cities communities."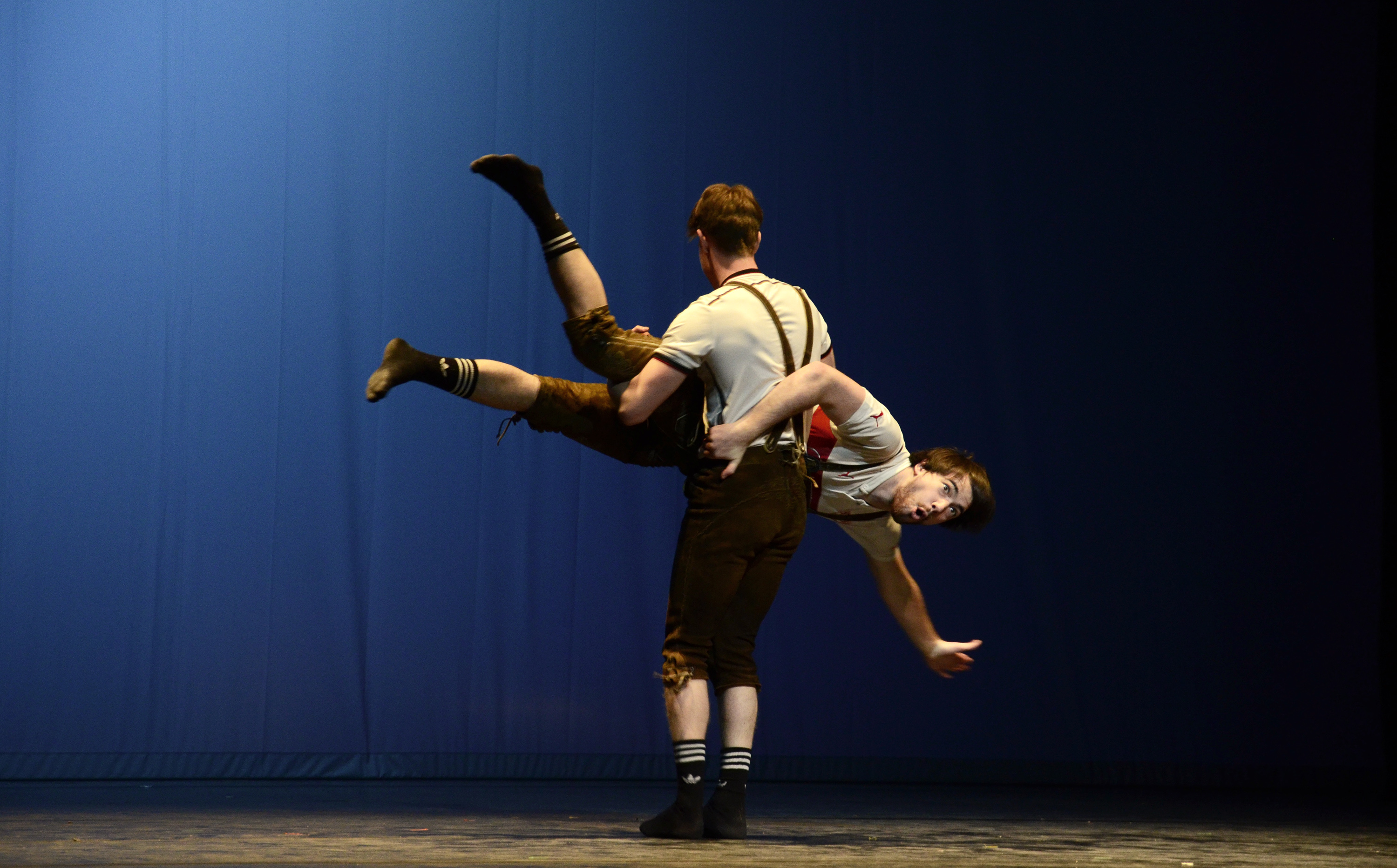 After taking a moment to acknowledge the 2017-2018 LI Executive Board, the mic was handed off to the emcees: seniors Sam Bader and Raghav Sharma and freshman Momin Panhwar.
Bader, Panhwar and Sharma played off one another in a humorous style, but occasionally took time to express more serious sentiments. For example, before the first performance Panhwar said that "the conversation about international students is too often focused on what we stand to gain from this country. Tonight, the performers will show all the things that we bring to this country."
The first act included the "Thousand-Hand Guan Yin," a dance from the 2005 Chinese Spring Festival Gala, a Jordanian folk dance called "Dabke" and a famous Ecuadorian love song called "Angel de Luz." The second act featured a "Sound Euphoria" about the history of Vietnam, a classic Croatian ballad and "an acoustic rendition of a modern Nepal rock song."
Both acts featured fashion shows where students got to showcase the garb (both traditional and modern) of their respective cultures. Many more incredible performances were shown that are not mentioned here.
Over 125 Lawrentians came together to make Cabaret happen. Most participants were international students but many were American.
Students were allowed and even encouraged to perform in acts that were from a culture outside of their own. This is partly what has led to Cabaret's success over the years, as it has become an event synonymous with the exchange of traditions, values and ideas.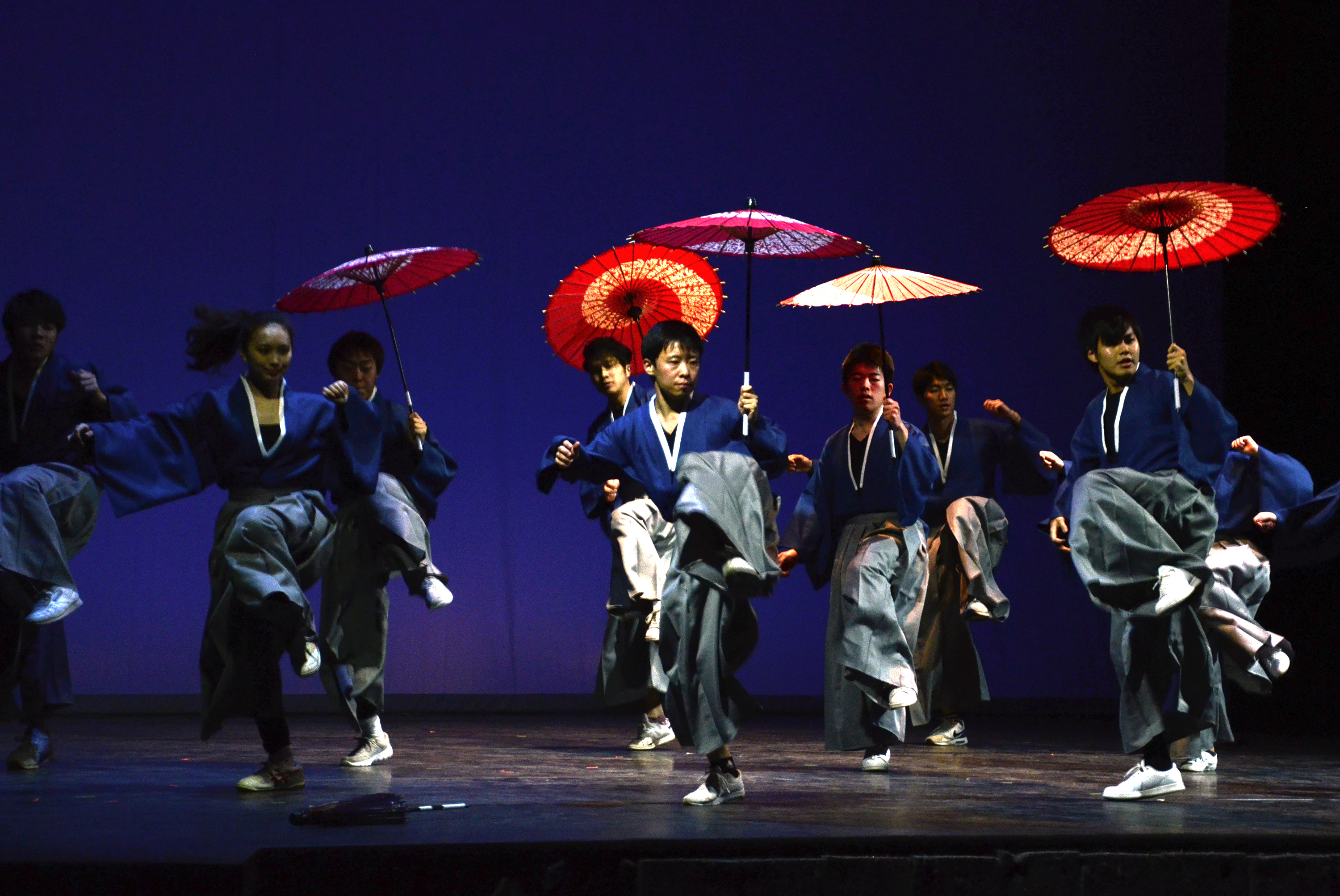 This year, controversy erupted on social media after Cabaret's first showing. This was in response to one moment in the first fashion show when two Lawrence students walked on stage holding the flag of Tibet. Sophomores Tenzing Syelneon and Kunga Shrestha, the students who held the flag, are the only two students on campus who identify as Tibetan.
Tibet is a large region in Southeast China that is ethnically, religiously, culturally and religiously unique from the country's majority. Relations between Tibet and the Chinese government have historically been tense, and in the last century Tibetans have faced religious persecution by the government due to their Buddhist values and beliefs.
According to Shrestha, the situation in Tibet means that platforms like Cabaret are some of the only places that Tibetans can celebrate their identity. "To me, the flag represents Tibetan culture, identity, history, language, art and traditions. No one should take that away from us."
However, some Chinese international students saw the holding of the flag as a symbol of Tibetan separatist movements.
Junior Qiushan Liu, for example, remembered the 2008 Tibetan unrest, which has been described as a "series of riots, protests, and demonstrations that started in the Tibetan regional capital of Lhasa."
"Ten years ago," said Liu, "hundreds of innocent civilians, Tibetan and non-Tibetan, were shot, slashed and killed by purposefully incited people, resulting in broken families, destroyed businesses and extreme fear in and around Tibet."
Some estimates suggest that over 200 people of various ethnicities died in the riots and their aftermath. The events sparked outrage and protests across the world.
It was in this context that some Chinese students turned to Facebook and expressed their frustration at the showing of the Tibetan flag, which they saw as a political statement.
"I know (Shrestha and Syelneon's) intentions are good," said Chenyu Yao, "I just want people who aren't from China to know what the flag means to us."
She said that she wished that more people would at least listen to Chinese international students, who are the largest group of international students on campus.
Some Chinese international students said that Cabaret is supposed to be about diversity, not about politics—therefore it should avoid controversy. It should be noted that these students also emphasized that they in no way claimed to speak for all Chinese students on campus.
Shrestha has said that several Chinese international students have come up to him since Cabaret to say that they respected that the holding of the Tibetan flag wasn't intended to be a political statement.
Leah McSorley, LI's International Student Advisor, said that the department was conscientious about the sensitivity of the Tibetan flag. McSorley said that they met with the Shrestha and Syelneon prior to Cabaret to ensure that the flag was meant as an expression of Tibetan culture, given that Lawrence International's governance principles state "LI shall refrain from taking any stance on political issues pertaining to any country."
"We feel that every student on campus should be able to claim their identity," said McSorley, "and to self-identify as they see fit."
The conversation on Facebook was at times constructive and useful, but at other times hurtful and resulted in personal attacks.
Both sides felt somewhat surprised and disappointed with the controversy. However, everyone involved seemed to be optimistic for the future, and hopeful that they could return to a peaceful discussion respectful of all sides. CODA has even been contacted to help facilitate a "friendly conversation."
"We don't want this to be a huge issue," said Shrestha. "We just want to be able to talk directly."