About The Lawrentian
Since 1884, The Lawrentian has been Lawrence University's student newspaper. The Lawrentian is entirely student-run. It is one of the university's oldest and longest-running student organizations, as well as the oldest Lawrence publication still in production.
The Lawrentian Editorial Board: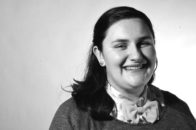 Editor-in-Chief—Lizzy Weekes '18
Lizzy Weekes is from Milton, WI and is pursuing a major in Studio Art and minors in Psychology and Biology. She practices hobbies in creative areas such as writing and photography. She has been involved in The Lawrentian since the beginning of her freshman year. As a writer and editor for Arts & Entertainment, her interests and pursuits made for an interesting and enjoyable section. Currently, in her position as Editor-in-Chief, she strives to make the newspaper great.
---

Managing Editor—Tamanna Akram '18
Tamanna is a rising junior from Dhaka, Bangladesh and is pursuing a major in Government and Theater Arts. She served as the New Media Editor for The Lawrentian last year and currently is the managerial head for the newspaper. She wants to continue to be involve throughout her career at Lawrence and contribute as much as possible to make sure The Lawrentian does not lose its title as the best newspaper in town.
---
News Editors—Suzanne Hones '17, Allegra Taylor '20

Suzanne is a French and linguistics double major from West Plains, MO. She has been involved with student government at Lawrence, as well as Women's Longboarding Club and ASL Club, and will be serving as the Senior Class President during the 2016-2017 school year. She enjoys movies, hanging out with friends, braiding her hair and playing sports for fun! She recently studied abroad in France and has no idea what she'll do after school next year.
---
Variety Editor—Willa Johnson '17
Willa Johnson is a junior Studio Art and French major from Ann Arbor, MI. In addition to her Variety of duties at The Lawrentian, she also works as a writing tutor for the CTL and runs the ilLUstrator, Lawrence's premier comics club/publication. She enjoys making comics, reading comics, and talking about comics. She also enjoys Cheetos.
---

Sports Editor—Theodore Kortenhof '18
I run Cross Country and Track for Lawrence University. I am a member of Beta Theta Pi Fraternity. I am a physics major. I play the bagpipes. I don't sleep enough.
---

Features Editors—Anh Ta '18, Sarah Perret-Goluboff '17
My name is Anh Ta, and I am a sophomore from Vietnam. I'm doing double majors in Government (IR) and Economics, with a minor in Creative Writing. I play on the women's hockey team. Also, Friends is life.
Sarah Perret-Goluboff is a junior studying towards a Classics and English double major. Prior her addition to the editorial board, she worked briefly as a staff writer for The Lawrentian and also had an internship in the Editorial Department at Fox Cities Magazine. She is excited to continue pursuing her love for language as one of the Features section editors.
---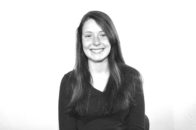 Arts and Entertainment Editor—McKenzie Fetters '19
My name is McKenzie, and I am in the dual-degree program at Lawrence for Violin Performance and English with a Creative Writing minor. When I'm not practicing, I like to read, write and watch movies. Editing for The Lawrentian is super fun—go A&E!
---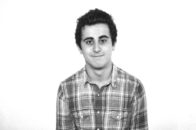 Opinions and Editorials Editor—Jonathan Rubin '19
Jonathan Rubin is a freshman Religious Studies major. Jonathan has been writing for The Lawrentian since the fall of his freshman year. Besides writing, Jonathan enjoys listening to NPR and playing his 5-string Banjo.
---
Photo Editor—Sadie Tenpas '17
Sadie Tenpas is a soon-to-be senior from Lake Elmo, Minnesota studying Biology, Neuroscience, and Studio Art. She has long been passionate about photography, her practice originating and favor persisting in film photography. At Lawrence, she has invested those interests through photography club, independent studies, and her previous position as a photographer for the News section.
---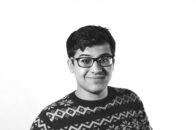 Marketing Manager—Hitkarsh Kumar '18
Hitkarsh is a rising junior from Chandigarh, India and is pursuing majors in Philosophy and Biomedical Ethics. He is the former Distributions Manager for The Lawrentian and is currently handling the social media and recruitment front for the paper in his position as the Marketing Manager. He spends his time listening to Chet Baker and discovering the world of coffee. He one day hopes to live in the live music capital of the world—Austin, TX.
---

Copy Editor—Emma Arnesen '18
Emma Arnesen is from Wheaton, IL and is pursuing a double major in French and Government with a minor in Environmental Studies. She is a member of Kappa Kappa Gamma, a writing tutor for the CTL and has been a staff writer for the Arts & Entertainment section since her freshman year. In her first year as a Copy Editor for The Lawrentian, she has enjoyed working with the Editorial Board, co-writing staff articles and learning more about journalism and the newspaper's history.
---
Copy Editor—Peter Ericksen '18
Peter has only recently turned to copy editing in an attempt to continue the relevance of his middle school spelling bee dominance. While he will always strive for grammatical correctness, he also hopes to eventually be involved with opinion pieces, particularly regarding his main interests of science education, ecology, and literature.
---
Copy Editor—Billy Liu '18
---
Associate Copy Editor—Elijah Kuhaupt '19
Elijah Kuhaupt is a freshman organ and piano performance major studying with Kathrine Handford and Anthony Padilla. Originally from Neenah, WI, he is also a tour guide for Admissions. When he is not copy editing, he enjoys traveling, practicing, and fashion.
---
Distributions Manager—Nauman Khan '18
I was born and raised in Lahore, Pakistan and came to the U.S. to receive higher education. I am currently a sophomore at Lawrence pursuing a double major in Economics and Psychology. After graduating in 2018, I wish to go back to my country, Pakistan, and pursue a career which focuses on finding opportunities for economic and social development.
---
Web Manager—Elkin Garcia '17