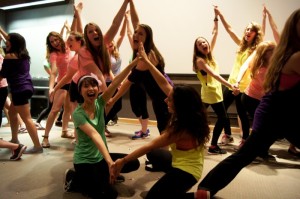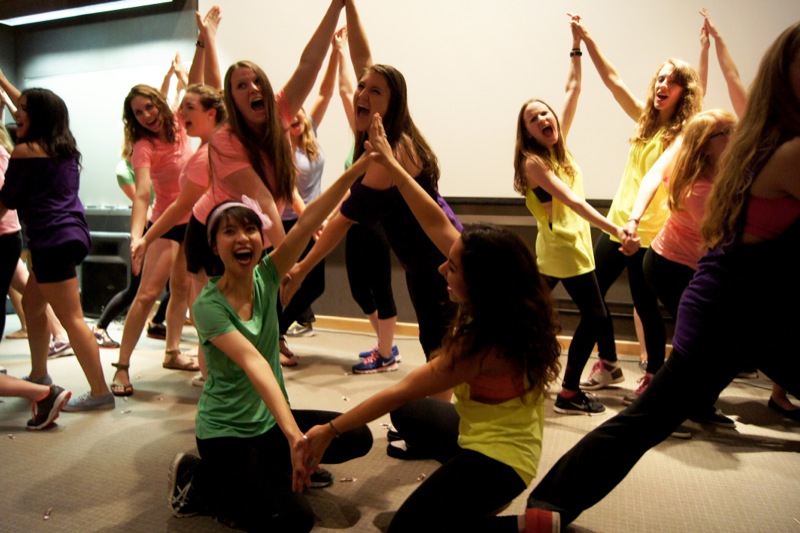 At 9:00 p.m. on Monday, May 12 the Wriston Auditorium was overflowing with people. Every seat was full and every walkway was crowded with people. Over the course of an hour, the audience howled with laughter and cheered for their fellow students. It was quite likely the most successful Greek Week lip sync competition yet.
This year's competitors consisted of four women's groups and two men's groups. The line up read as follows: Beta Theta Pi, Delta Gamma, Beta Psi Nu, Sigma Phi Epsilon, Kappa Kappa Gamma and Kappa Alpha Theta.
Kappa Kappa Gamma took first with their performance of the evolution of Miley Cyrus, Kappa Alpha Theta came in second with their Candy Land-themed medley, and Beta Theta Pi and Beta Psi Nu tied for third place.
While each of the groups desperately wanted to beat out their competitors, the lip sync competition is more about unifying the Greek community than about the true competition. Greek Week is the Greek community's opportunity to cooperate together in order to help a variety of philanthropic organizations.
"Obviously it's a competition," freshman and Delta Gamma member Juliana Earvolino commented. "But I think at the end of the night everyone just really enjoys seeing what the other groups came up with and has fun regardless of who ended up winning."
Even though each Greek group competed against each other, the Wriston Auditorium was devoid of any negative energy. Each group cheered the others on throughout each performance with hoots of laughter, clapping and screams of excitement. The room filled with enthusiastic clapping at the end of each performance and not a single boo was yelled.
Not only does the event unite the many Greek groups participating, but it plays a significant role in unifying each individual sisterhood or brotherhood as well. All members of each Greek group are encouraged to participate in the competition and a large part of the scoring is based on the percentage of the group participating in the competition. Lip sync is something that the group does together.
"Admittedly, the idea of dancing in front of a crowd was a little intimidating at first," reflected Tara Jensen, a senior member of Theta. "But I quickly realized that the event was more about sisterly bonding than putting on a five-star performance."
"I think ultimately it's a great way to bond with the girls in your sorority and have a lot of fun," Earvolino agreed. "Planning and rehearsing requires a lot of time and effort, but it's so much fun and I don't think anyone comes out of it wishing they hadn't done it."
Jensen commented, "From year to year, my favorite part of lip sync is the rehearsal process. It's a time to let loose and work towards a fun goal as sisters." Lip-sync provides Greek groups with the feeling of teamwork, as the members work together to beat out the other groups.
Not only is lip-sync a bonding activity to kick off the Greek Week festivities, but it's also a lot of fun. Watching fellow Lawrentians knowingly make fools of themselves on stage in front of a room full of friends and strangers is a pretty good way to spend a Monday night.