Students, family and alumni enjoyed campus this weekend while participating in Fall Festival events. See more on page 2.
Photo by Allegra Taylor
Campus filled with alumni and families of students last Friday, Oct. 14, as Lawrence's annual Fall Festival kicked off. The eventful weekend is a combination of parents' weekend and homecoming, and is an opportunity for relatives to experience a few days alongside their Lawrentians. The activities during the festival included various sporting events, a Lawrence Symphony Orchestra concert, a performance by a visiting comedian and more.
Some of the most popular events during the Fall Festival are the minicourses, which are a series of one-time classes taught by Lawrence faculty on subjects ranging from religion to music to financial aid. Some of the courses offered this year were The Chemistry of Paint Drying: It's More Fascinating Than it Sounds! taught by Assistant Professor of Chemistry Allison Fleshman; Elections: Candidates, Substance and Personality, taught by Associate Professor of Government Arnold Shober; and Stories of a Summer Intern: Student Internship Panel, presented by assistant director of Career Services Taylor Kinn.
On Saturday morning, Lawrence University President Mark Burstein addressed a group of parents and alumni in a Q&A session. He shared three areas he will focus on improving at Lawrence in the upcoming year and beyond.
"There's a lot of change happening on campus," he began. "Faculty are deep in the process of curricular innovation and change. We're also trying to think much more deeply on how to support each student on this campus, both academically and from a co-curricular standpoint."
Burstein continued, "The third area that's been a focus for us is to make Lawrence more affordable. We've been trying to hold down our fee increase each year. We're also in a mini campaign to try to become a full-need institution. We've now raised $62 million in two years. This is really thanks to the Lawrence community. This goal has really resonated in the community in a big way."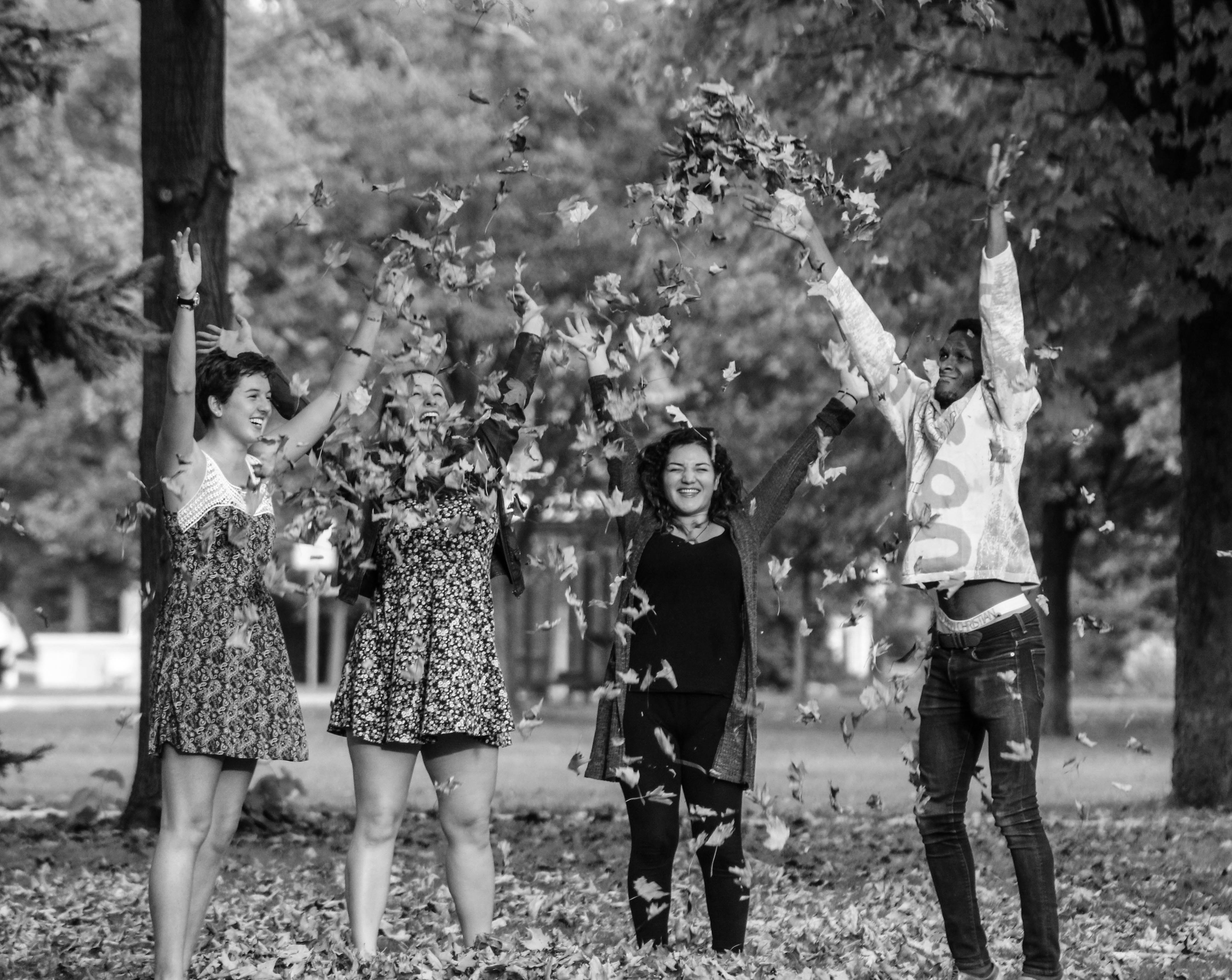 In addition to the specific events, families were able to attend classes with students on Friday, and the Buchanan Kiewit Wellness Center and Wriston Art Center galleries were open to visitors for much of the weekend.
"My grandma, grandpa, aunt and my cousin all came, and I showed them around campus," said freshman Meryl Carson. "I showed them Wriston because I'm an art major and my art was up, so it was cool that they got to see that."
The Fall Festival allows families to feel more connected to campus and get a feel for what life at Lawrence is like on a daily basis. The weekend also provides a nice break from studying for many students who take the opportunity to spend time with family and enjoy the fall weather.