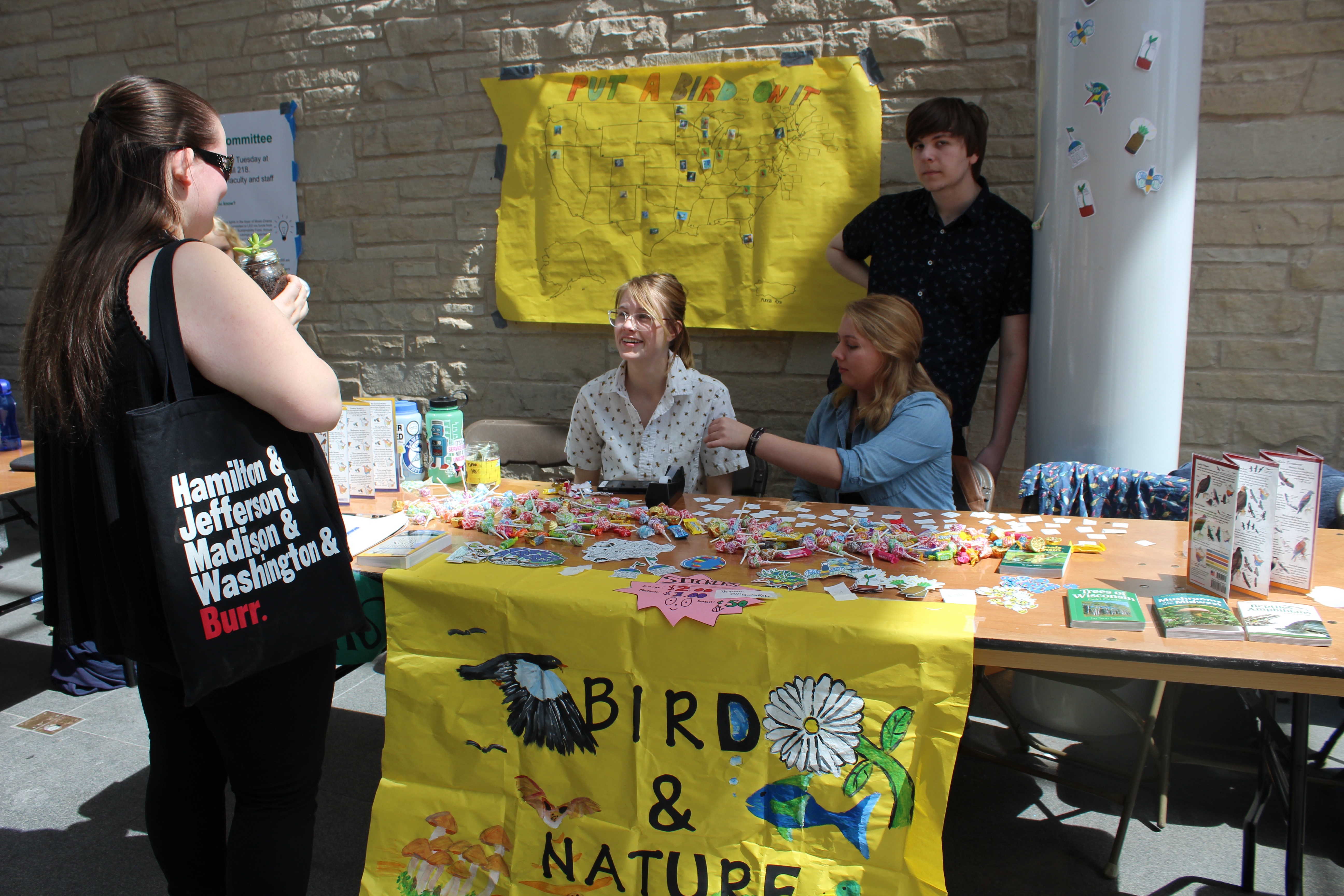 Above: Singer Bernard Lilly­—B Lilly—was one of the performers at the event.
Below: Members of Bird and Nature Club sold stickers to fundraise for future trips.
Photos by Allegra Taylor.
Greenfire hosted LU's annual Earth Day celebration on Sunday, April 22. The event included performances, games, a clothes swap, and more.