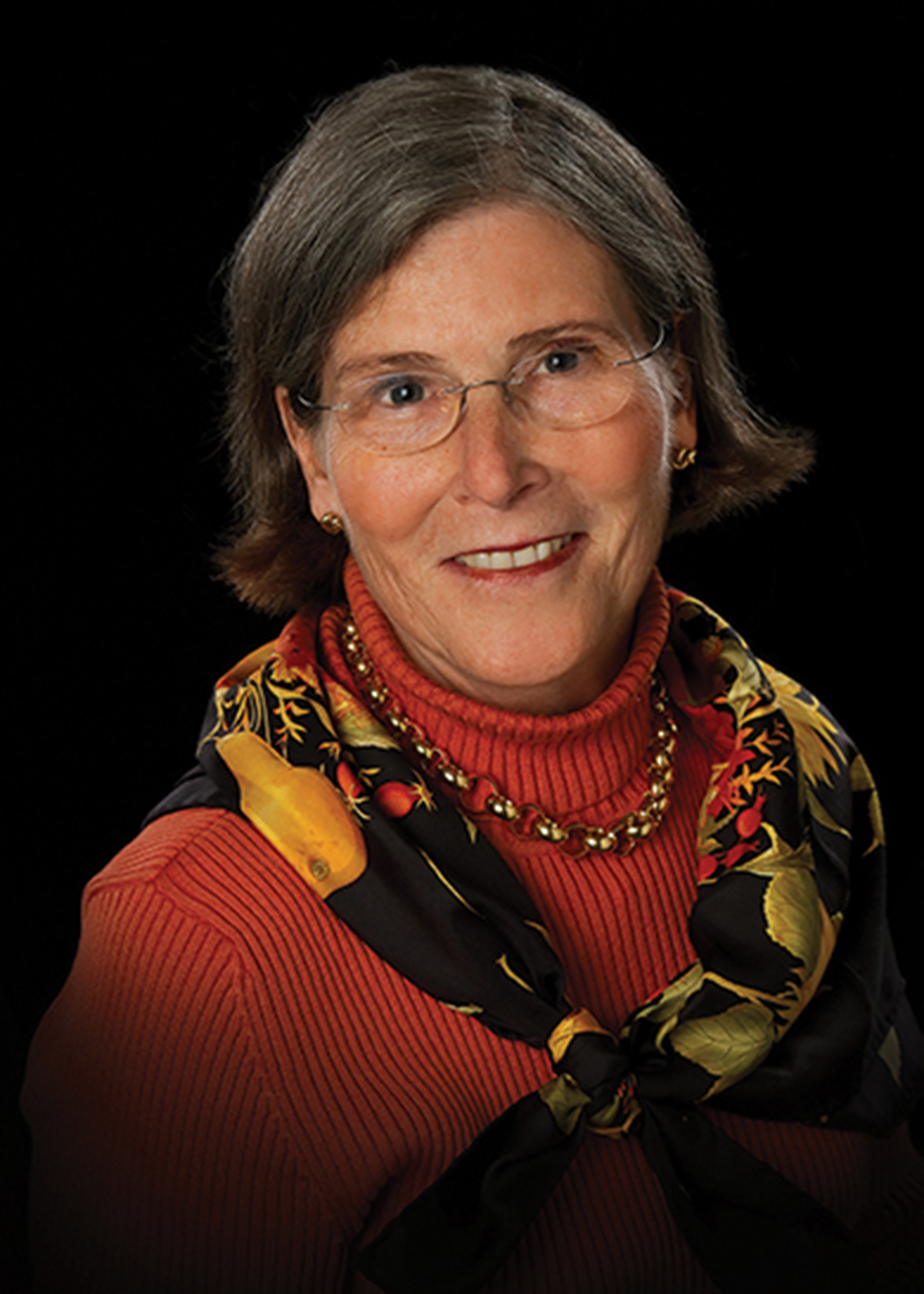 David Blowers '82 and Susie Kane '72.
Photos courtesy of Lawrence University.
As Spring Term comes to a close, Susie Kane '72 prepares to conclude her time as Lawrence University's Chair of the Board. Effective July 1, 2018, David Blowers '82 will take the helm, preceded and guided by an influential procession of alumni. Kane and Blowers reflect on their time at Lawrence – what a top-notch liberal arts education has provided them, how they have given back to the community, and what the future has in store as they occupy new roles.
Susie Kane, born and raised in Oshkosh, was influenced by her mother, an alumnus of the Milwaukee Downer College, to attend Lawrence after the schools had merged in 1963. While pursuing a major in religion, Kane's experiences working in the Lawrence community unwittingly set her on a path in life which would eventually result in her return to Lawrence as a board member and, later, Chair.
"One of the things that's interesting about life [is] how you try to figure out what you're good at or what you might enjoy doing," Kane began, and went on to tell the story of how she became passionate about best practice and processes within community groups. "I was a dorm counselor and I had someone … who was in my section who had a problem with the honor council. And I didn't feel that she'd been given information about the process for that. So I went to complain about that, saying, 'We don't have due process here. This is what you say, but this isn't what you've done,' and that's how I ended up on Honor Council." From that time on, Kane has worked diligently within groups to maintain fairly run organizations.
After graduating, Kane went through secretarial school in Boston, worked in a law firm and later in marketing and sales for the William Underwood Company. Kane eventually became a stay-at-home mom to raise a family with her husband, John, maintaining an avid and active role in committee governance all the while.
Over the years, Kane served on the board of a need-based scholarship foundation, the parish council, the PTA and the arts council for the public school system, to name a few. Remaining connected to Lawrence as well through communication, donations and volunteering, Kane was soon recognized as someone with excellent governance and organizational skills by the board, and was offered a spot in 2004. Kane served the board in various capacities, from acting as chair of the board of trustees, to secretary and vice president of the board, until she came into office as the official Chair of the Board.
Looking back, Kane said, "It's been wonderful to serve Lawrence … I love the institution, I love the people here, I love the board members and I enjoy all the faculty members I've met [and] all the administrators."
Though Kane's time as Chair is coming to a close, she plans to remain as Past Chair for three years before retiring from the board. Meanwhile, Kane plans to continue working alongside her husband with an internship opportunity the couple has created for Lawrence students by bringing two students each winter break to work with them in Boston for charter schools affiliated with the Knowledge Is Power (KIP) program.
This internship allows Lawrence students an opportunity to experience real work in education, while also exposing KIP students to Lawrence as a potential next step in their education. "It's been a collaboration for husband and wife, both of us are passionate about education and passionate about helping students," Kane said, mentioning that she will continue working to expose as many different schools as possible to Lawrence in order to bring fresh faces and perspectives to campus.
Kane will stay on the board to help her successor David Blowers with the transition, but she has expressed great confidence in him. "Dave has been vice chair for the past few years, so he's been involved … He's a great guy, he's going to do a wonderful job."
Soon to be the new Chair of the Board, David Blowers '82 shows a keen interest in working with and giving back to the Lawrence community. Having come to Lawrence on a football scholarship, Blowers was able to complete a major in government while also working during the off-season at Sears.
"I was a financial aid kid," Blowers explained. "That's also why at this stage of my life I feel that it's so important to give back in terms of time and involvement on the board but also to give back in terms of supporting schools financially." Blowers has been successful in his goals, raising funds for the renovation of the Banta Bowl, working on the 25th reunion gifts committee and remaining involved on board committees throughout the years.
Blowers spoke to the continually positive growth of Lawrence as a community since first he came as a student, and expressed admiration for the dedicated and involved student body here. "When I first joined the board, I got to learn about the Sustainable Lawrence University Garden, and I said, 'When I was here, we were the slugs!'" Blowers joked, though he himself had served as captain of the football team for two years and worked on the LUCC board along with maintaining a job and studies.
"Lawrence has always been an important part of the Appleton community and for Fox Valley Lawrence has been a cultural outlet, but I feel that there's just a much more cohesive and collaborative relationship between the college and the broader community … and it also involves our students doing important volunteer work in the community and so that seems to be so much more pronounced and healthy than it was when we were here." Blowers continued.
Though Blowers has held the same job at Northern Trust for 35 years since he graduated Lawrence in 1982, he has travelled extensively with his family and remained involved in several other organizations. Blowers has already been on the board for 8 years and feels that he is following in the footsteps of great leadership.
"I think we have a very strong, diverse board that brings a variety of perspectives and vantage points, and I think we have good dialogue and healthy debate and people who give a lot of time and energy to trying to make Lawrence a better place," Blowers stated.
As Blowers prepares to step up to the role of Board Chair, he emphasized how important the position is to him. "It's a very personal thing, this is not about ego. There's a lot of other things I could be doing with my time but it's very personal to be able to pay it forward in this way, because a lot of people did that for me, otherwise I wouldn't be able to go to school here."
Blowers' finishing thoughts on occupying the position of Chair of the Board exemplified just how deeply he feels about maintaining a close relationship with the college community. "No matter what kinds of things you're involved in and no matter how much you give in terms of time, talent or treasure, you always get more back," Blowers stated.
Blowers gave an example of one of the joys of being involved with the community by discussing his anticipation for attending the class of 2018's graduation ceremony in June.
"Being able to go to graduation in a couple of weeks and see kids that you've known since they were freshmen graduating and ready to launch and go on and do great things in the world, and then they'll be back in a position where I am someday paying it forward to the next generation of Lawrentians – that is really what it's all about for me."