Senior Kelli Quick poses infant of the Kappa Kappa Gamma letters.
Photo by Pei Robins
Greek Life at Lawrence begins recruitment soon, with formal sorority recruitment kicking off on Jan. 24. Fraternities are in the midst of planning events right now, as are the women's and men's music fraternities.
There are several types of Greek Life organizations with a presence at Lawrence. First, there are four social sororities: Beta Psi Nu, Delta Gamma, Kappa Alpha Theta and Kappa Kappa Gamma. Beta Psi Nu, the sorority dedicated to empowering women of color, has a separate recruitment process from the other three sororities. The Panhellenic Council oversees the sororities at Lawrence.
Next, there are three fraternities: Beta Theta Pi, Delta Tau Delta and Sigma Phi Epsilon. The organization that oversees all fraternities is the Interfraternity Council.
Last, there are two Greek societies for musicians: the men's music fraternity, Phi Mu Alpha Sinfonia, and the women's music fraternity, Sigma Alpha Iota.
The sororities Delta Gamma, Kappa Alpha Theta and Kappa Kappa Gamma are about to begin the formal recruitment process. Members said they want students to know that even if they don't go through with the full recruitment process, they are welcome to learn about the organizations and see if they'd like to join.
President of the Panhellenic Council, junior Anna Kallay, said formal sorority recruitment is a good fit for students interested in finding a community of friends who serve as a support network and study group. She emphasized their interest in students who want to help with Diversity, Equity and Inclusion (DEI) efforts.
"We are passionate about creating change in a system that has failed so many people for so long," Kallay said.
While Kallay and other sorority leaders are looking to reform Greek Life at Lawrence, others have asserted it would be better to discontinue the Greek system on campus and potentially across the nation. In an interview she did with The Lawrentian earlier this year, junior Morgan Fisher argued that sororities and fraternities are inherently discriminatory in their practices. Fisher was a Kappa Alpha Theta member and is now a leader in Lawrence's Abolish Greek Life movement.
In a letter from several deactivating members like Fisher, they state, "We can no longer justify our participation in the classist, racist, misogynistic, trans-exclusionary, ableist [and] homophobic system that is Greek Life."
Amidst the national movement and its presence on campus, sorority leaders remain hopeful for a reformed future and will recruit in the upcoming week.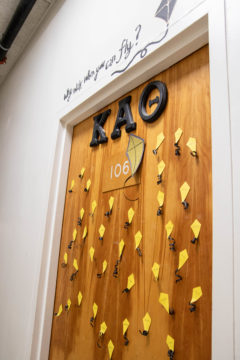 The formal sorority recruitment works in three rounds, which will all be virtual this year. Recruitment attire is "business casual" and is optional. Round one, the sisterhood round, will take place on Jan. 24 at 6 p.m. This round is designed for potential new members to learn about each of the sororities. The second round, the philanthropy round, will be held on Jan. 25 at 6 p.m. In this round, each sorority will explain their national and local philanthropic initiatives. Next, there will be optional sorority room viewings on Jan. 26 at 6 p.m. Last, there is a Ritual/Preference round, which will occur on Jan. 27 at 6 p.m. for potential new members to experience each sororitie's respective rituals. 
After the Ritual/Preference round, potential new members rank the sororities they'd like to join, and sororities can invite them back in the form of a "bid" to join as a member. Students do not have to accept any bids they are offered and can drop out of formal recruitment at any time.
To sign up for formal sorority recruitment, students can follow the Lawrence University Panhellenic Council's Instagram, @lupanhel, where a link is posted in their bio.
Beta Psi Nu's recruitment process is separate from the other three sororities. Although Beta Psi Nu's leaders did not respond to interview requests, their Instagram is @bynlawrence09, and if students have questions relating to their recruitment process, they can reach out to Greek Life advisor, Greg Griffin.
Fraternity recruitment, unlike sorority recruitment, is much more informal. There are currently no scheduled events, and there is no specific date for handing out bids. However, fraternities are planning virtual events right now.
According to the current president of Sigma Phi Epsilon, junior Hunter Lanton, fraternities are a good fit for any student who wants to be involved in a community. He recommends that any student interested in fraternity recruitment follow the social media accounts of each of the fraternities to stay updated about upcoming events. Beta Theta Pi's Instagram is @betathetapilu. Delta Tau Delta's Instagram is @dtdlu. Sigma Phi Epsilon's Instagram is @sigep_lu.
The women's professional music fraternity on campus, Sigma Alpha Iota (SAI), is planning to hold their recruitment events over Zoom during the second week of February. Their recruitment process is also comparatively informal.
SAI's Vice President of Membership, senior Alyssa Kuss, said they are looking for students — both music and non-music majors — who are really excited about music to join.
"The main thing we're looking for is passion," Kuss said. "Since we're such a small group, we need a lot of people who are willing to put in some work."
Students interested in learning more about SAI's upcoming recruitment events can follow their Instagram, @sai_lawrence to stay updated.
Lastly, Phi Mu Alpha Sinfonia is the men's music fraternity at Lawrence. Their recruitment process is also more informal. They give out bids whenever they feel like a potential new member has consistently expressed interest in the fraternity by attending events and interacting with the members. Any men interested in music are welcome.
They do not have any events planned yet, but their president, junior Alex Rothstein, recommends any interested students follow their social media to keep updated on recruitment plans. Their Instagram is @sinfonialu, and their Facebook page is Phi Mu Alpha Sinfonia – Gamma Zeta Chapter.
Greek Life recruitment this year looks slightly different, but the Greek Life advisor, Greg Griffin, believes Greek Life can be a good fit for most any Lawrentian.
"If you look at who's in Greek Life, they don't identify themselves as 'Sig Ep' or as a 'Delta Gamma' exclusively," Griffin said. "They're conservatory students; they're leaders in LUCC; they're [Community Advisors]. I think our Greek system increasingly takes pride in that their members are broadly involved across the campus."