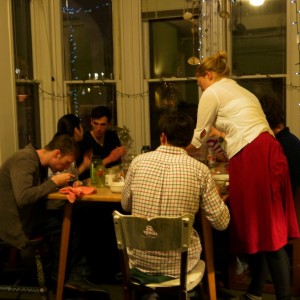 In an ongoing conversation with the City of Appleton, Lawrence University was notified of six buildings used for student housing that are currently not up to code. This matter is currently being addressed by a committee designed for the purpose to make changes with this housing situation by 2016.
The six buildings that have been identified by the City of Appleton that need to undergo changes are 122 N. Union (Co-Op), 128 N. Union (GLOW), 203 N. Union (Artistic Expression House), 217 N. Union (Spanish theme house), 221 N. Union (Sinfonia) and 739 E. Alton—Sabin House (Greenfire). At present, these houses are home to 65 Lawrence students.
There are two matters that will need to be addressed: one having to do with the zoning of the property itself and two, what the buildings are meant to be used for. As it is, these houses are not coded for extended living of unrelated students, but are meant for family living.
A committee has been designed to plan for these changes and discuss options. It is only in the beginning stages of the process, but the group has come up with a range of possible solutions. Renovating these buildings to meet code has been discussed, but this would include meeting Accessibility Professionals Association requirements such as installing ramps and expanding bathrooms for handicap accessibility. Consequently, less space would be available for student bedrooms.
A second option would be to tear down the buildings and rebuild completely, replacing the houses with another structure that could be used for group living that meet code. Potential new building designs are being explored now.
The third option mentioned would be to not use the buildings for student housing at all and reassign them for another purpose, such as for office use. However, this third option seems unlikely. As Vice President for Student Affairs and Dean of Students Nancy Truesdell, also a member of the committee planning the new housing, said: "To say we won't use those six houses [for small group housing] is not going to meet student needs, and it's not the way we want to do it. We want to give students a variety of options."
Truesdell also explained how group housing has been very attractive to students and that the demand for this kind of housing is always more than the number of houses available.
She said, "Everyone who has been talking about this is in agreement that we want to be able to maintain or enhance group housing."
Incoming LUCC President, junior Nick Paulson said he would like to see the maintenance of small group and theme housing as well, describing the housing option as, "a different type of living situation where you get to experience a little bit more of real life." If Lawrence were to lose this living option, Paulson said it would be, "a huge loss to our campus community."
The committee addressing the housing changes on campus has also discussed how it will reach out to students for ideas. One suggestion was a survey that would go out to all the students that live in small group/theme houses now in order to identify what is most liked and should be present if new living structures were to be created.
Truesdell said with three more years until small group and theme housing will need to be coded that, "All options are still on the table at this point. And some of that will come down to financing and how we're going to pay for this." Funds to finance these renovations will need to be raised or borrowed and will be part of the analysis in what changes will occur.
In the meantime, additional student housing will be installed on the second floor of the Landis Wing in Colman Hall by Jan. 2014, adding rooms for roughly 26 more residents. This will be possible once the Admissions Office moves to Downer, allowing for the Development Office currently on the second floor of the Landis Wing to relocate to Wilson House.