Photo by Taylor Blackson. Before the audience heard her speak, they heard her sing, and it showcased the sheer presence...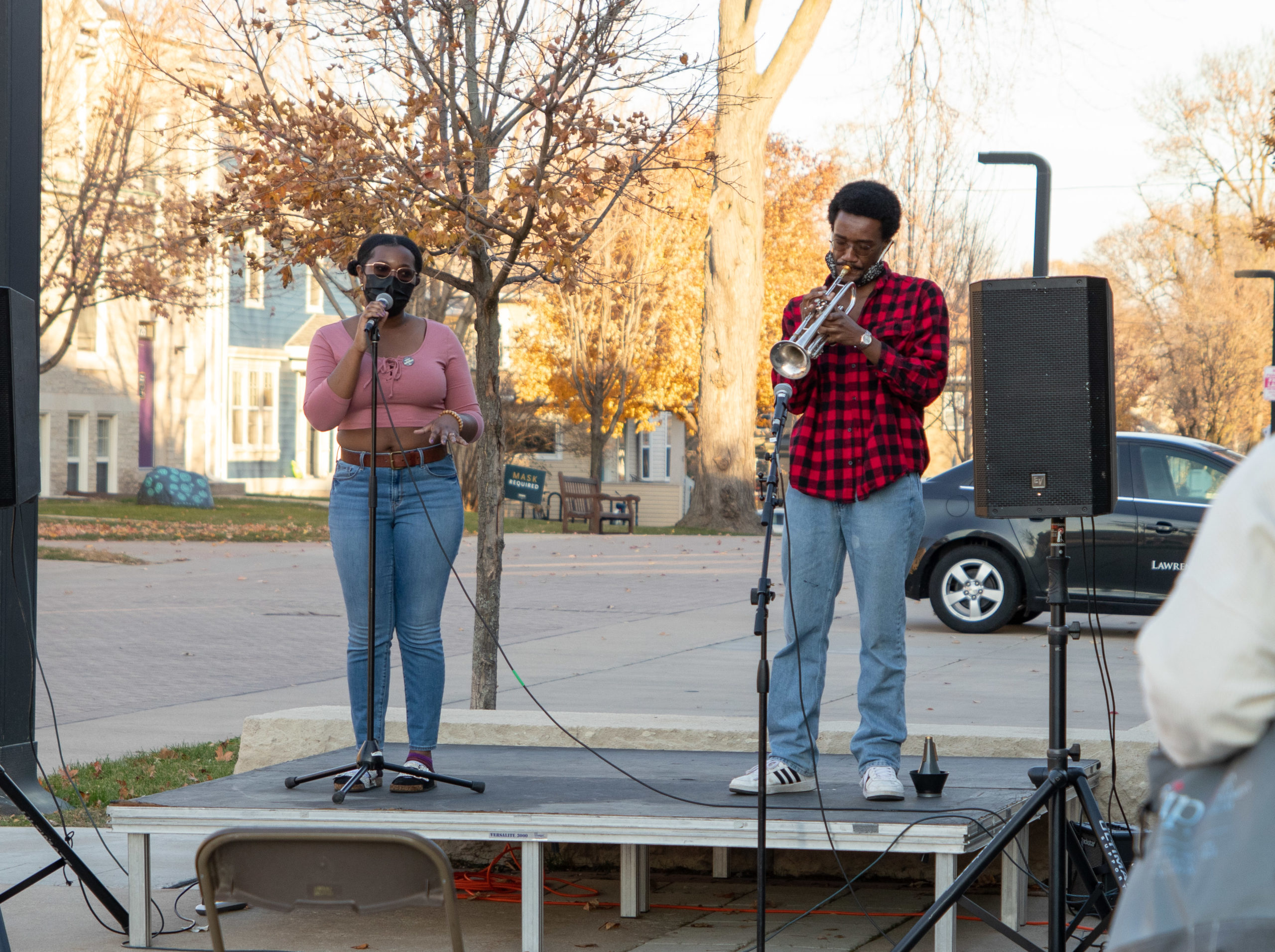 Juniors Earl Simons and Sarah Navy duet together in front of Warch Campus Center. Photo by Zhixuan Lyu The...
Mandal, a comedian from Atlanta, Ga., visited Lawrence last weekend intent on making his audience laugh, and he left that...
The Lawrence Dance Series was back again over Zoom on Sunday, Nov. 1 at 7 p.m. to host a conversation...
Two 2020 Lawrence graduates, Tanner MacArthur and Callie Kiesow, visited with Lawrence community members via Zoom on Thursday, Feb. 25...
Every Friday evening, a group of textile lovers and yarn enthusiasts gather to celebrate or commiserate over their latest projects....
Sarah Wheeler '06 (left), junior Beth Frycell junior (center), and junior Alex Lewis (right) preform on stage. Photo by Sebastian...
Tuesday, Sep. 29 was marked by the first event in a series on Black art and activism in Germany. On...
It didn't matter that it was my estranged cousin's wedding...