As a diehard Fiona Apple fan, I was incredibly excited when she released her latest album, Fetch the Bolt Cutters,...
Mitski fans have been impatiently awaiting her latest album, Laurel Hell, released on February 4. After announcing that she was...
Phoebe Bridgers's Punisher may not be an album one listens to in order to boost spirits, but it is a...
Folk singer Kimya Dawson, best known for being one half of the band the Moldy Peaches, released their second album,...
When deciding what album to review for this week, I couldn't help but land upon another Fiona Apple album. This...
On April 20, Lyle Rexer of the School of Visual Arts virtually visited Lawrence University students and faculty to speak...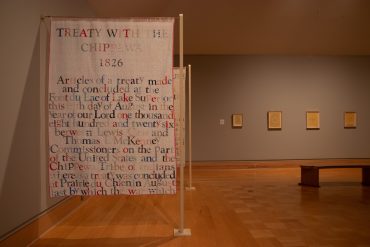 Gina Adams, a contemporary hybrid artist, presented an artist talk to the Lawrence University community in the Wriston Auditorium on...
Artist Valaria Tatera spoke at the Wriston Art Galleries last Friday afternoon about her work for a captivated audience. Tatera...