The "Pay Us 15" initiative, founded by junior Barrah Shamoon, continues its effort towards raising student workers' minimum wage in...
The Diversity and Inclusion Champion Awards Celebration, sponsored by Office of Diversity and Inclusion, will be held virtually via Zoom...
The University Convocation, "The Radical Possibility and Democratic Necessity of Navel-Gazing," was held virtually by the Public Events Committee on...
A "Black Arts & Black Lives Matter in Germany" discussion will be held virtually via Zoom on Nov. 10 from...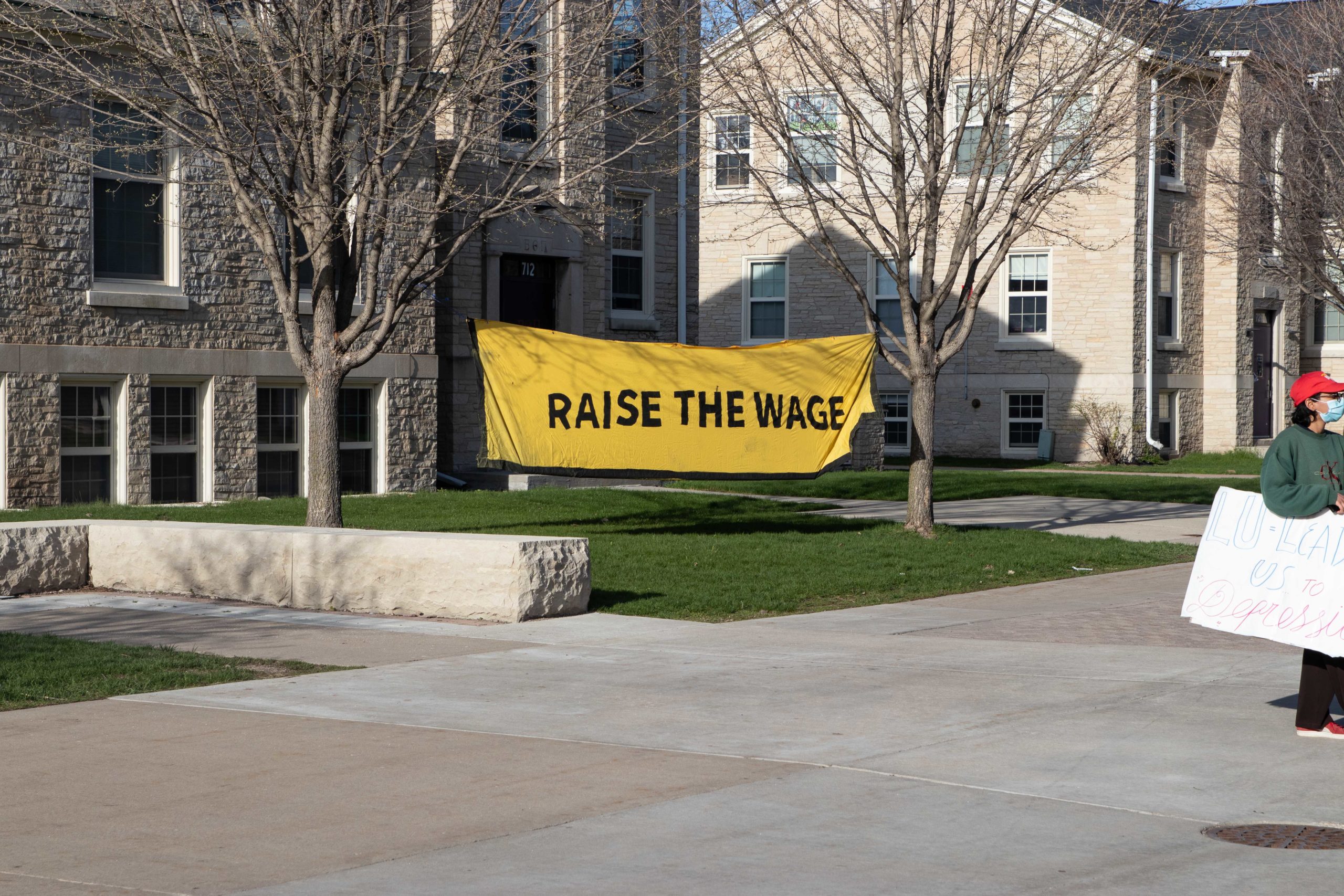 A "Raise the Wage" sign displayed across from Warch Campus Center. Photo by Sarah Navy. A Student Worker Demonstration "Pay...
The 30th annual "WorkForce 2021: Jobs, Internships & Graduate Schools Fair" will be held virtually via Handshake on Thursday, March...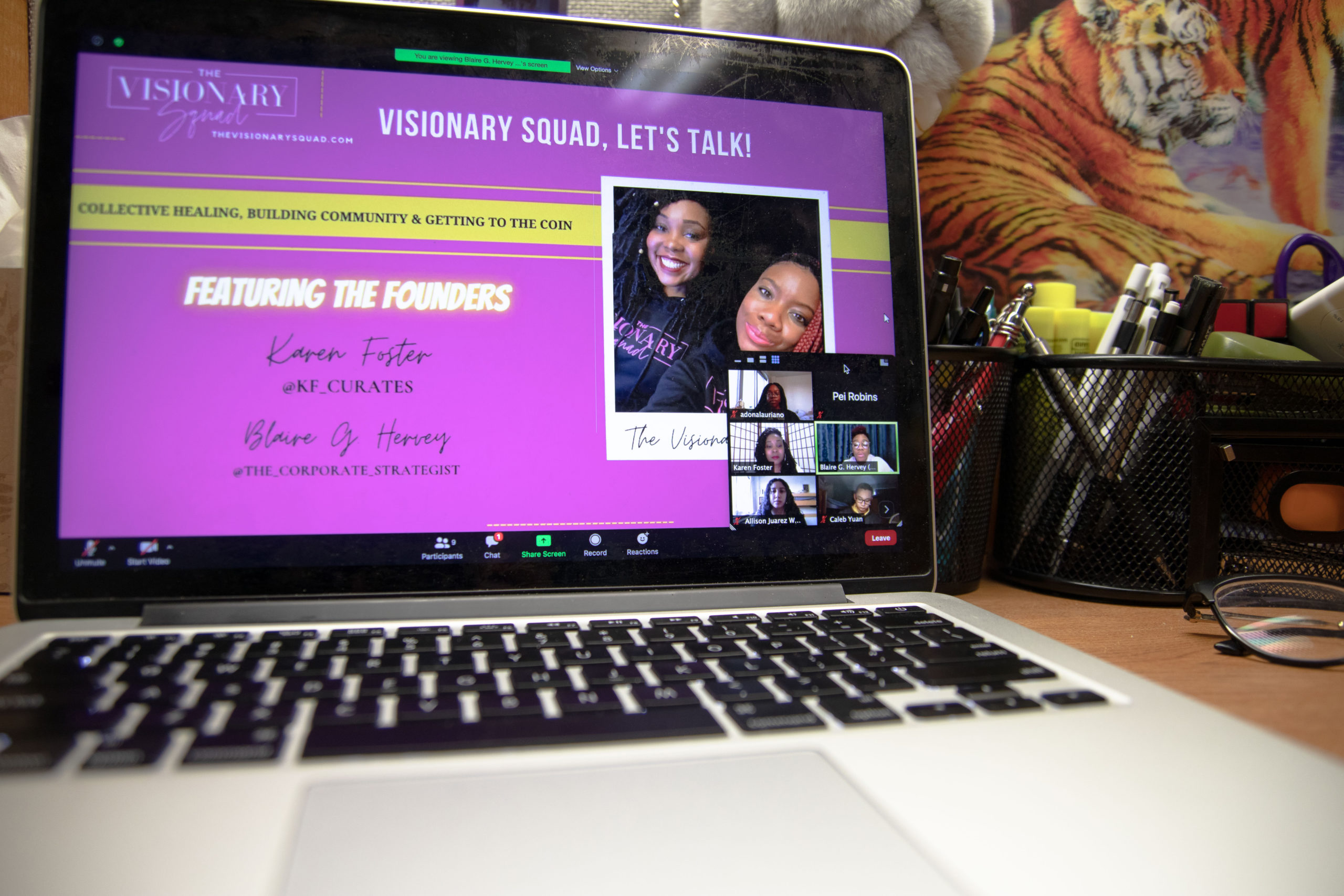 Karen Foster and Blaire Hervey, founders of the Visionary Squad, joined CODA on April 2. Photo by Pei Robbins. A virtual...
*Name changed to protect identity As Lawrence has experienced its first positive COVID-19 cases on campus, the contact tracing process...
The "Stone of Hope: Black Experiences in the Fox Cities" webinar will be held virtually via Zoom on Thursday, Feb....