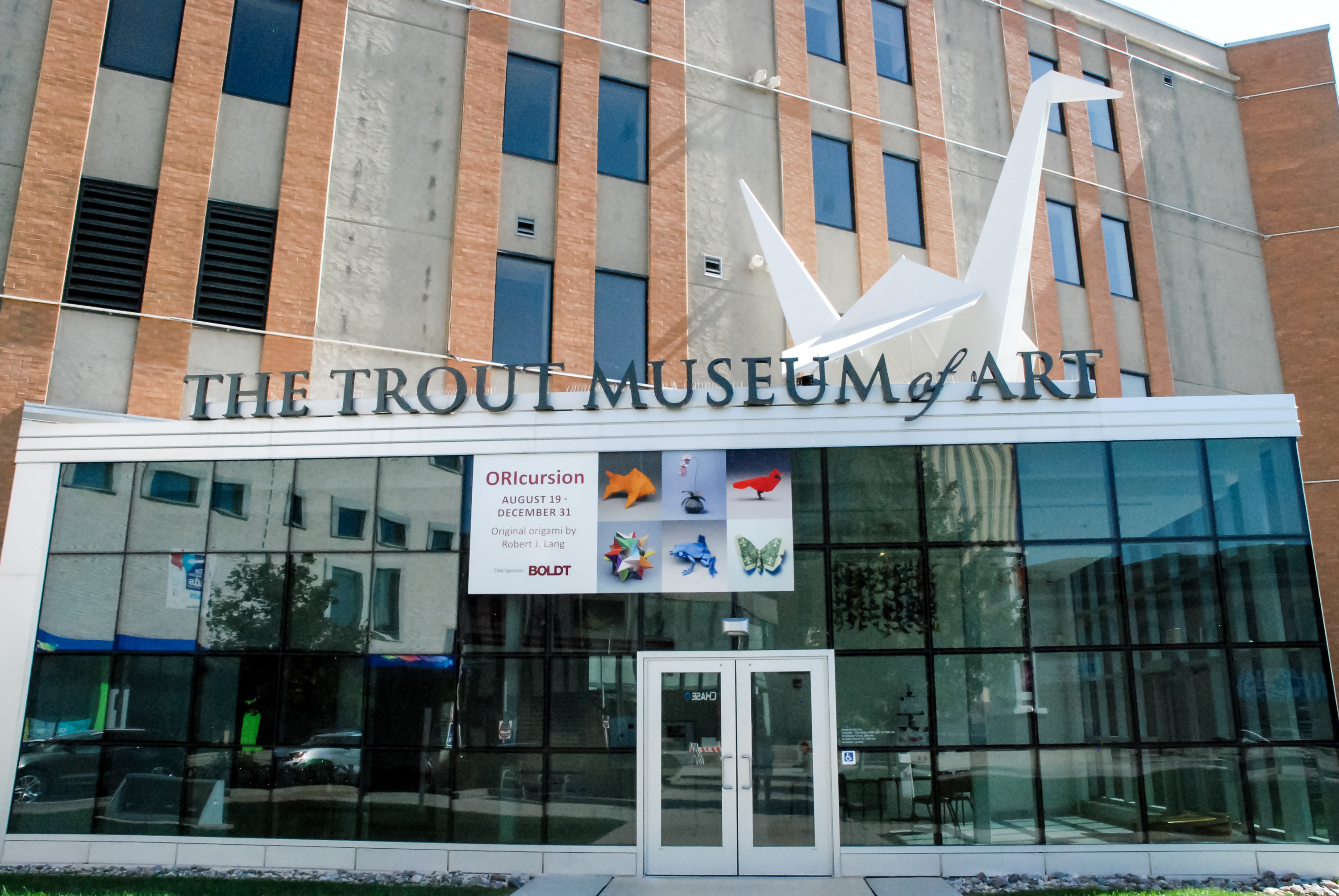 Giant origami sculpture on the top of The Trout Museum of Art. Origami mountain goat sculpture by Robert J. Lang....
After a 14-22 season, a 5-13 conference record and an eighth place finish in the conference, two members of the...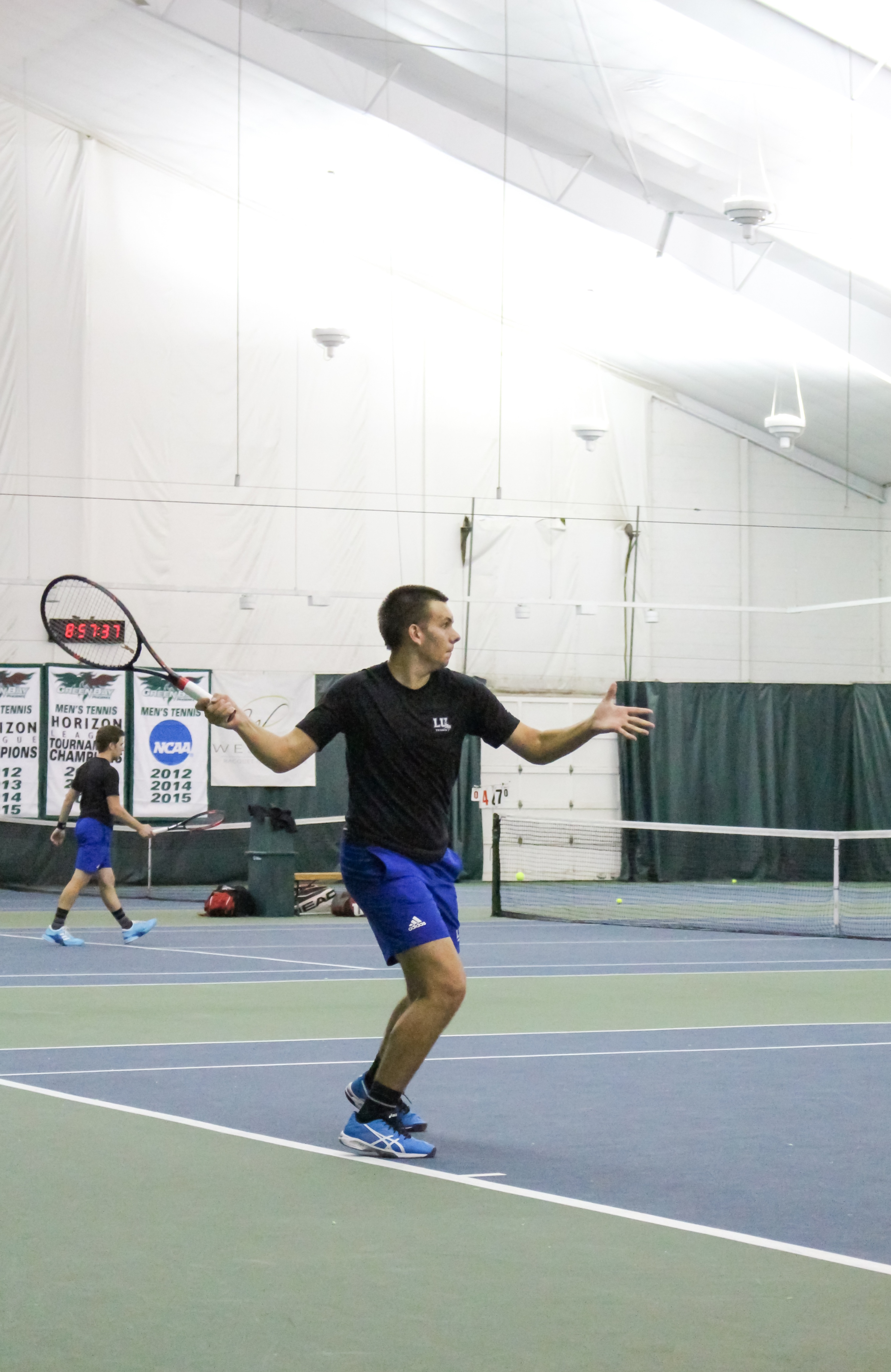 Senior David Jumes warms up against St. Norbert's College. Photo by Sarah Grubbe. The men's tennis team has been building...