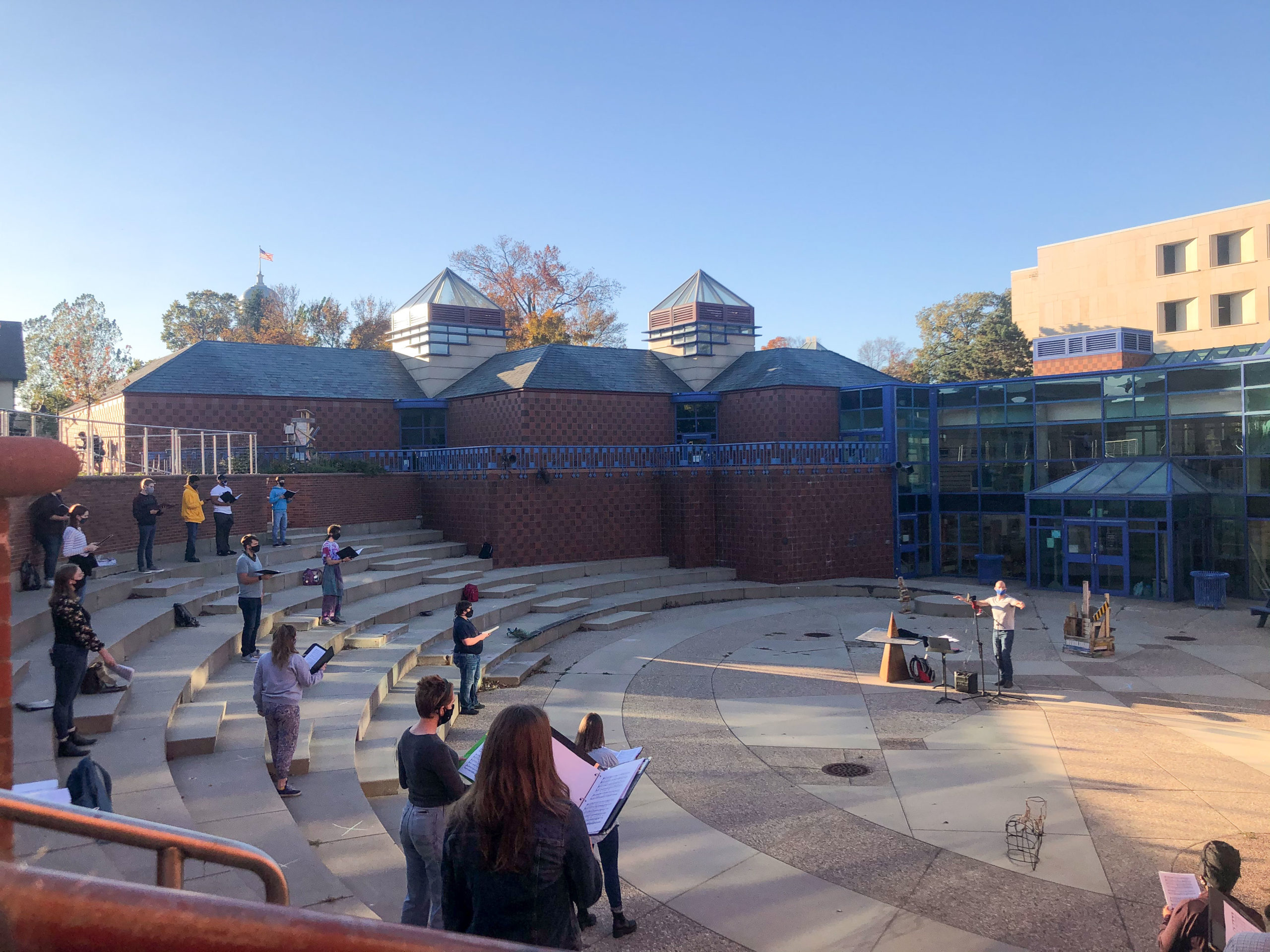 LU Concert Choir practices in Wriston Amphitheater. Photo by Ursa Anderson. The Lawrence University Concert Choir takes to the outdoors...
On Wednesday, Feb. 19, the Improvisational Group of Lawrence University (IGLU) put on their Winter Term performance in Harper Hall,...
On Sunday, Feb. 9, the Lawrence choirs gave a little life to the fifth week blues with their Winter Term...
Last week on Jan. 17, Netflix released the second season of the hit teen dramedy "Sex Education," which exceeded audience...
Although released early into the 2020 film season, Autumn de Wilde's highly stylized revamp of the classic Jane Austin novel,...
For their Winter Term performance, the Lawrence University Jazz Ensemble (LUJE) took on Benny Carter's "Kansas City Suite" on Wednesday...
Artist, art historian and curator Stephen Perkins visited the Lawrence campus on Tuesday, Feb. 11, to talk about his career...
On Wednesday, Jan. 29, Lawrence's Latinx organization, Alianza, hosted a salsa dance workshop on campus in Esch Hurvis to reach...
On the evening of Friday, Jan. 17, the contact improvisation group Set Go came to campus as the second installment...