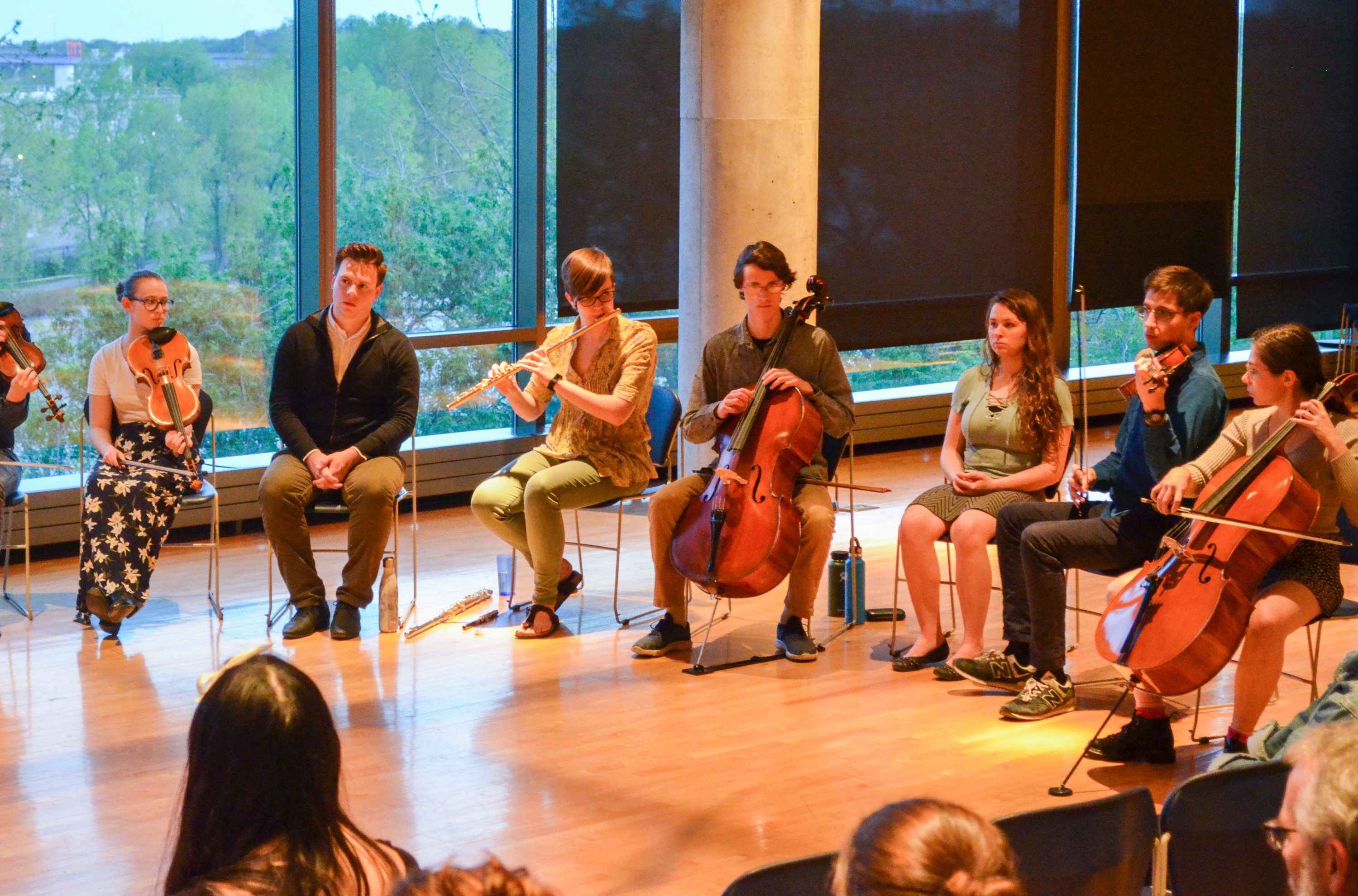 Improv Group of Lawrence University (IGLU) members in their final performance of the school year. Photo by Taylor Blackson On...
On Friday, Sept. 27, the Wriston Art Gallery welcomed in new exhibits for the fall season. There are three displays...
On Friday Oct. 11, the Lawrence University choirs had their fall preview concert at the Lawrence Memorial Chapel. All four...
To all those Lawrentians seeking a place to get their art out into the world, the Lawrence IlLUstrator is the...
On Friday night, Lawrence University's Memorial Chapel was graced with an invigorating performance by the Anat Cohen Quartet. This was...
On Thursday night, Sept. 19, the Conservatory hosted a guest recital featuring Ralph Alessi and This Against That in Harper...
On Friday, Oct. 4, the string quartet Brooklyn Rider came to Memorial Chapel as Lawrence's first guests in the 2019-2020...
Last Wednesday, Oct. 16, at 7 p.m. in the Esch Hurvis Studio in the Warch Campus Center, Lawrence welcomed for...
On Oct. 30, the Improvisational Group of Lawrence University (IGLU) had their first performance of the year in the Esch...