Stuart Smith 1. Periphery, "Zyglrox" Periphery, the kings of the modern "djent" movement, grind together unintuitive rhythms and messy time...
Will Sefton 1. Julian Lynch, "Terra" The title track off of Lynch's new album is the most narcotized yet upbeat...
Addy Goldberg 1. Melt-Banana, "Cat in Red" I love this band, despite and perhaps because of the piercing, pretty much...
Alan Duff I love news in the modern era, but I question the priorities. We are told what the weather...
Walter Mongin Making the choice to come to Lawrence was pretty simple. As a townie, I had been around the...
Jacob Horn Dear Jacob, This is my first reading period at Lawrence. Do you have any suggestions for me? —Flustered...
Jeremy Bakken 1. The Grateful Dead, "Terrapin Station, Part I" Besides being the title track of one of my favorite...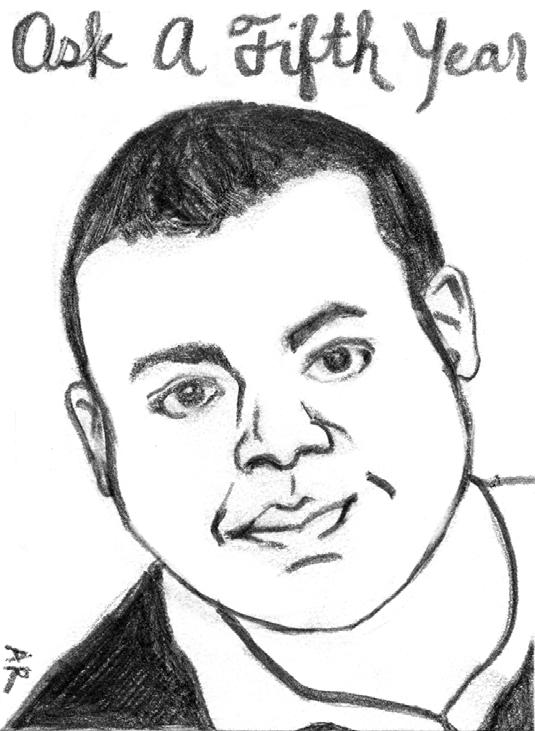 Evan Williams (Drawing by Annie Raccuglia) Dear Evan, I hear the bookstore in Memorial Hall used to be a coffee...
Stephen Nordin By now most of us here at Lawrence have had some opportunity to meet the eighteenth Stephen Edward...