The Carbon Neutral Resolution, aiming to have Lawrence completely eliminate carbon emissions by 2035, was approved by Lawrence University Community...
This academic year, the Lawrence administration paused its work on a permanent hate speech policy due to former Vice President...
The "Pay Us 15" initiative, founded by junior Barrah Shamoon, continues its effort towards raising student workers' minimum wage in...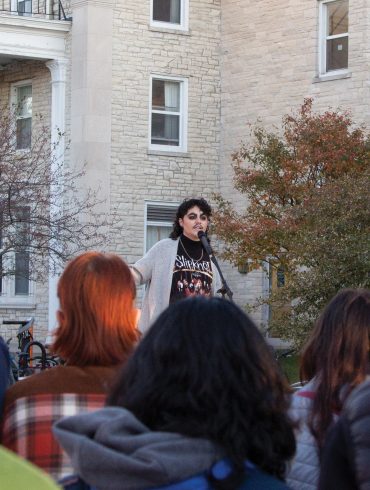 An upcoming Fair Labor Resolution, which aims to have Lawrence paying students at an hourly wage of $15, has gained...
On Oct. 4, President Laurie Carter announced Dr. Eric Mayes as the new Vice President for Diversity, Equity and Inclusion...
Starting this academic year, the student pantry, a source aiming to aid students with different supplies, is becoming institutionalized and...
The Diversity and Inclusion Champion Awards Celebration, sponsored by Office of Diversity and Inclusion, will be held virtually via Zoom...
The Sophomore Launch event, sponsored by the Dean of Students Office, will be held via Zoom on May 12 from...