The mission of Students for Free Thought is to create a place to examine controversial issues rationally, scientifically and objectively....
After hearing about the controversy about Students for Free Thought's screening of "Can We Take a Joke," I decided to...
On Thursday, April 19, Bill O'Reilly was fired from Fox News for allegations of sexual assault. However, most of these...
The First Amendment remains close to the hearts of lovers of democracy everywhere. It states, "Congress shall make no law...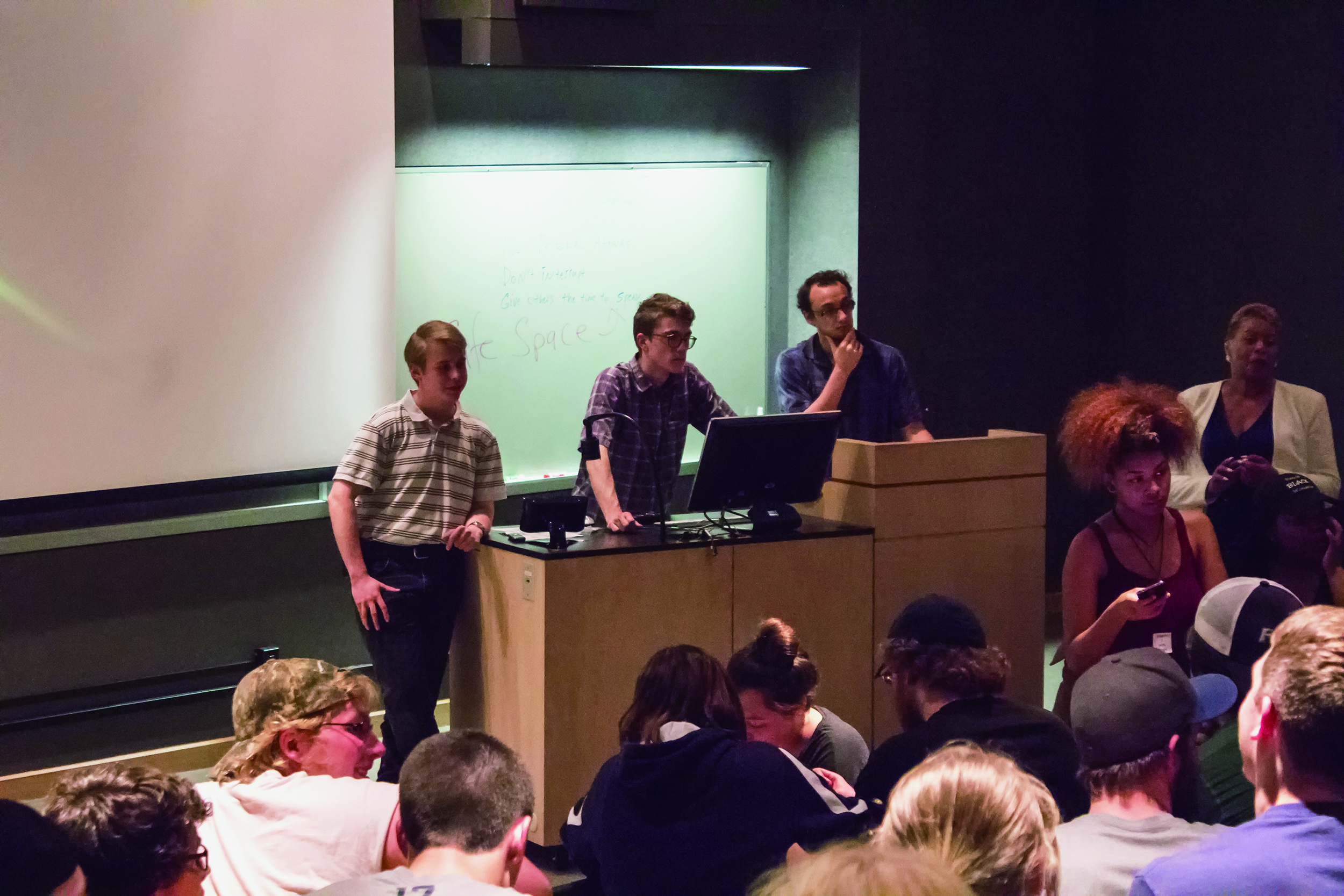 Photo by Allegra Taylor. On Wednesday, May 17, a screening and discussion of the 2015 film "Can We Take a...
Last night, I went to a sloppy white supremacist propaganda screening veiled as a forum for 'free speech and logical...