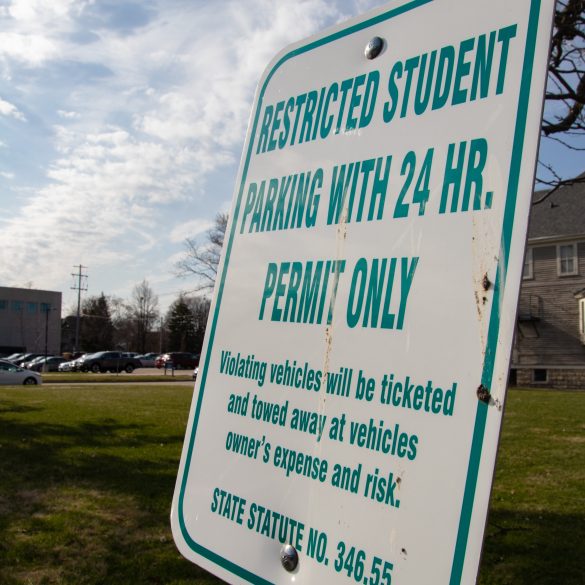 As we approach the time of year when the housing lottery, a much bemoaned Lawrence tradition, occurs...
For transparency purposes, this letter will remain on our website. However, The Lawrentian would like readers to know that this does not adhere...
Dear Reader,
It has come to my attention that I have not actually introduced myself to the Lawrence comunity since taking on the role of editor-in-chief; I also recently realized that this was something that my predecessors did. So, my apologies for not writing this sooner!
Dear Editor, We need to talk about Kimberly Barrett. Due to her e-mail regarding radical respect, some of you have started to see Dr. Kimberly Barrett's deep flaws as the Vice President of Diversity and Inclusion. Some of you are just starting to hear about her and her position.
On Sunday night, I watched the final episode of the first season of the 2019 HBO teen drama, "Euphoria." A...
The best cappuccino in the world, so far, is not the one I drank next to a group of Scottish...
In a world so devoid of hope, it's important to recognize that working class people can still win. When you look at the state of global politics, it can be difficult seeing the far right come to power in places like Hungary, India and Brazil, while the alternative to fascism seems to be neoliberal politicians like Joe Biden and Emmanuel Macron. But Latin America is beginning to resist the global lurch towards fascism and the status quo of neoliberalism. The period between 2000 and 2010 was known as the Pink Tide in Latin
At the beginning of the term, I submitted a letter outlining some of the goals I have as editor-in-chief and some of the changes that have been made within our organization. I'm back with an update!
Dear Editor, I am writing in response to an opinion piece written by Tim Moyer, "A Critique of the Hate-Speech Policy," published by The Lawrentian on Jan.31, 2021. Many current students have expressed concern about the opinions voiced in the piece, and while I do not believe it is my place to comment on these opinions, there is a factual inaccuracy in the article...