On Friday night, Lawrence University's Memorial Chapel was graced with an invigorating performance by the Anat Cohen Quartet. This was...
Although released early into the 2020 film season, Autumn de Wilde's highly stylized revamp of the classic Jane Austin novel,...
For their Winter Term performance, the Lawrence University Jazz Ensemble (LUJE) took on Benny Carter's "Kansas City Suite" on Wednesday...
On Wednesday, Jan. 29, Lawrence's Latinx organization, Alianza, hosted a salsa dance workshop on campus in Esch Hurvis to reach...
On Nov. 10, Larry's Privateers had their last show of the term about what shanty tunes are best known for:...
On Friday, Oct. 4, the string quartet Brooklyn Rider came to Memorial Chapel as Lawrence's first guests in the 2019-2020...
On Wednesday, Feb. 19, the Improvisational Group of Lawrence University (IGLU) put on their Winter Term performance in Harper Hall,...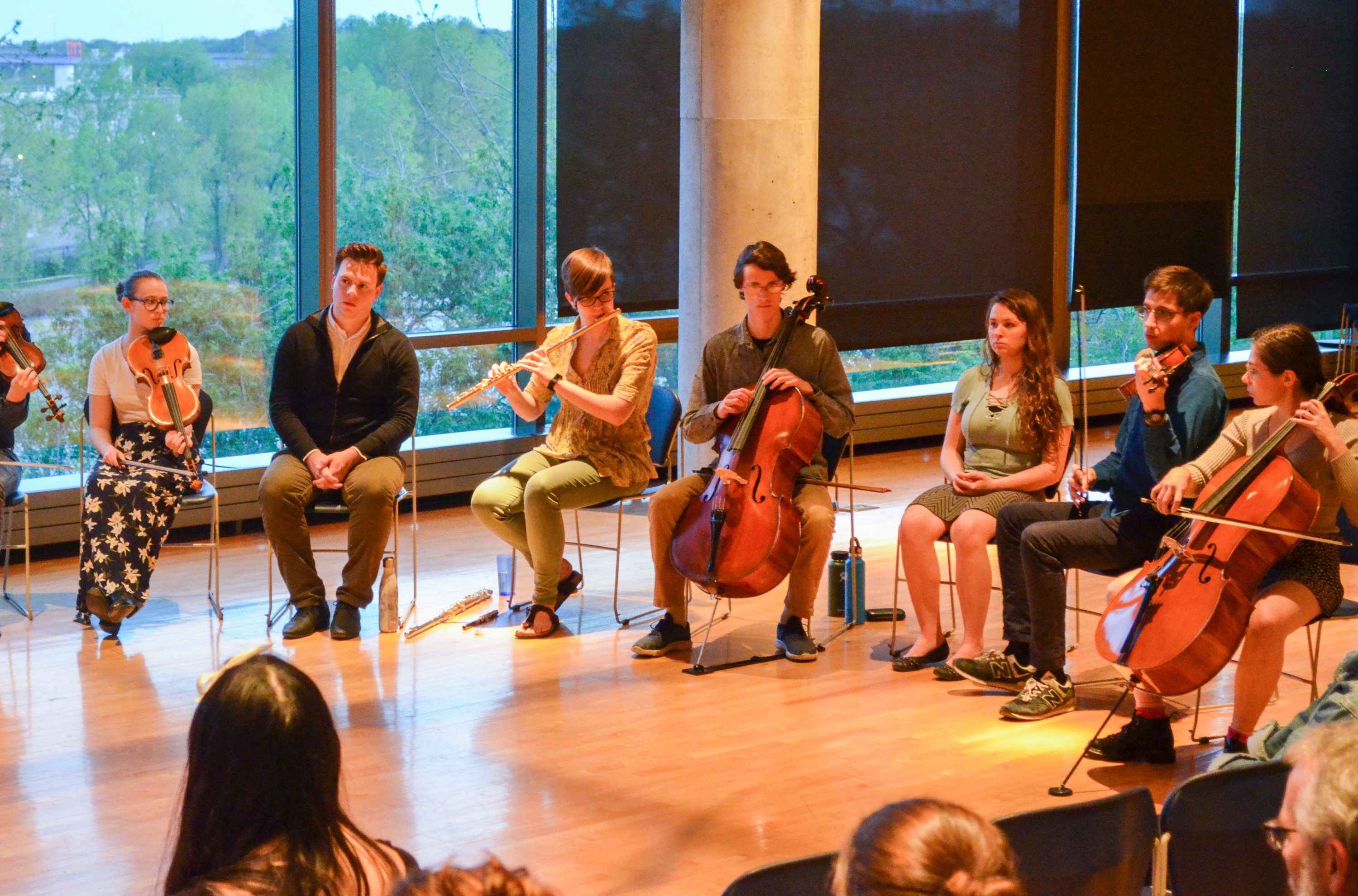 Improv Group of Lawrence University (IGLU) members in their final performance of the school year. Photo by Taylor Blackson On...
On Thursday night, Sept. 19, the Conservatory hosted a guest recital featuring Ralph Alessi and This Against That in Harper...