The Lawrence University Wind Ensemble (LUWE), directed by Kimberly-Clark Professor of Music and Director of Bands Andrew Mast, performed their...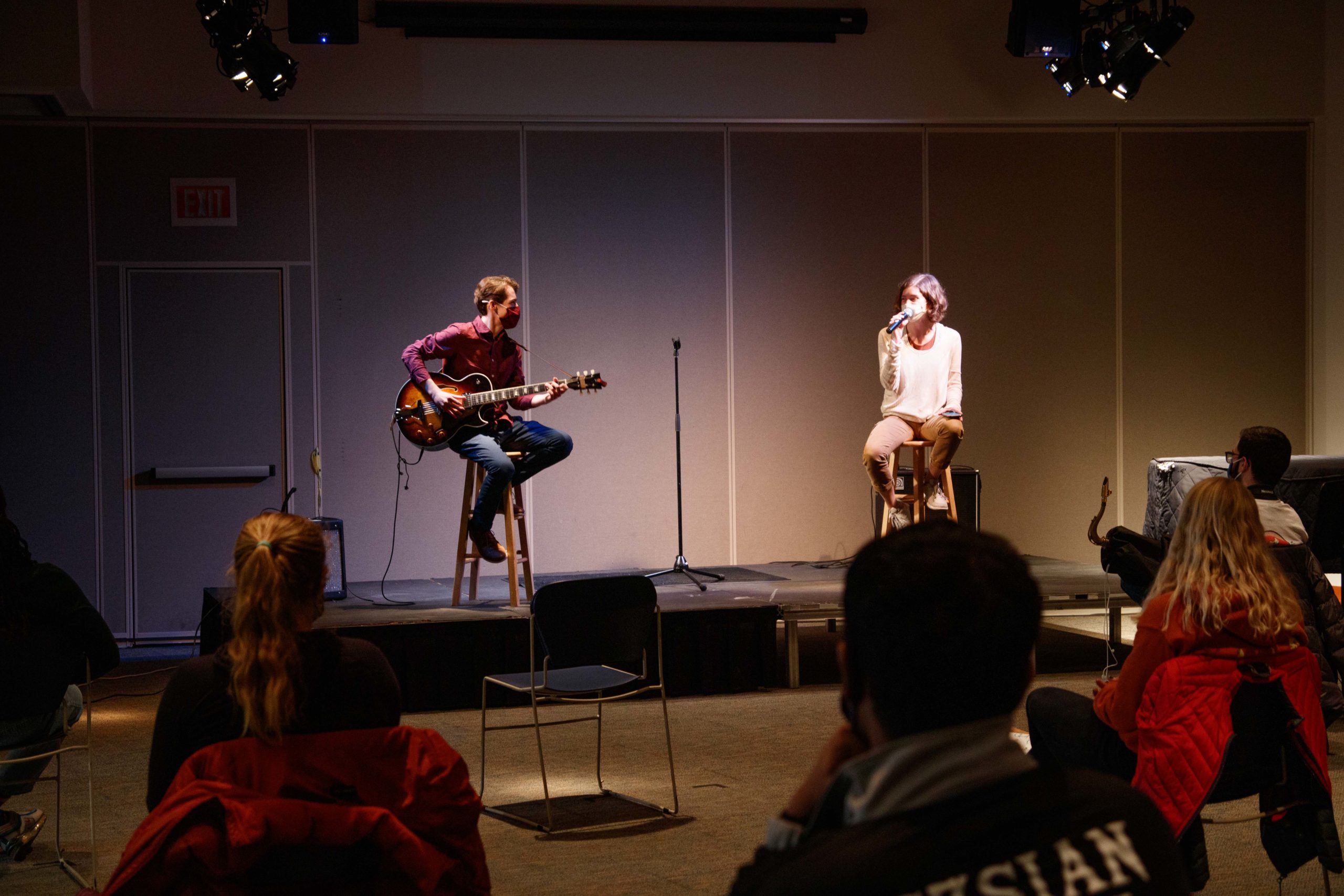 Freshmen Jackson Peters (left) and Linnea Morris (right) perform on stage. Photo by Pei Robins. This past Friday, Jan....
On Wednesday, Jan. 15, the Center for Community Engagement and Social Change sponsored a showing of HBO's "King in the...
Azalea's sophomore studio release is an impressive demonstration of her rap and compositional abilities. The album is composed of mostly...
What began as just a vague idea by seniors Amos Egleston and Christina Sedall to unite Lawrentians is now a...
On Oct. 30, the Improvisational Group of Lawrence University (IGLU) had their first performance of the year in the Esch...
This is the first of a new column, in which I will recommend a few new books each week to...
"I'm Thinking of Ending Things," 2020, directed by Charlie Kaufman — 4.5/5 Stars Kaufman's work has never been particularly easy...