"The Northman," 2022, directed by Robert Eggers — 4/5 stars It's a stroke of incredible luck that "The Northman" was...
Sarah Wheeler '06 (left), junior Beth Frycell junior (center), and junior Alex Lewis (right) preform on stage. Photo by Sebastian...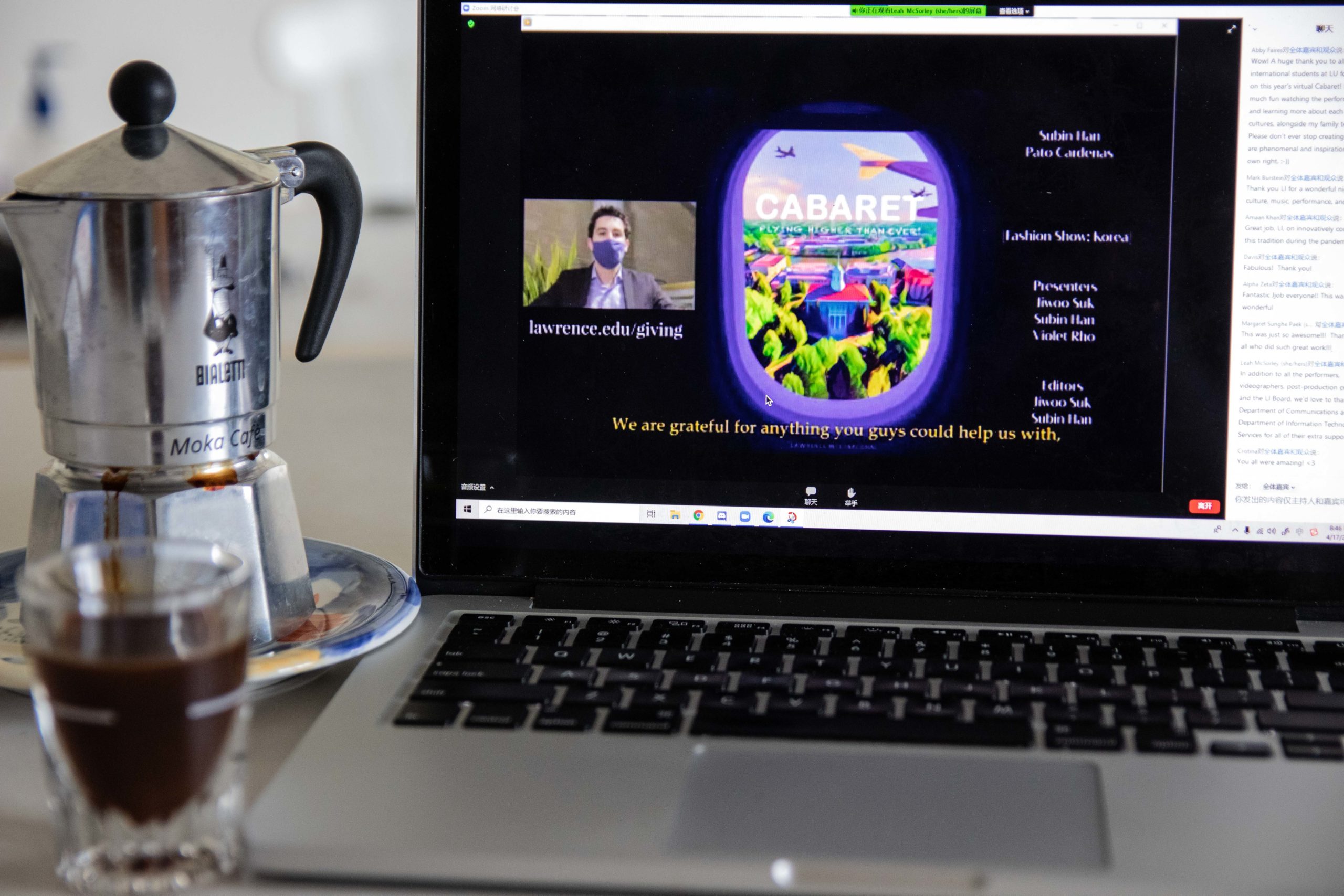 Lawrence International's Cabaret event featured pre-recoreded video submissions from students. Photo by Pei Robins On Saturday, Apr. 17, Lawrence International...
If you chant "Bloody Mary" three times, you can summon Bloody Mary. And if you say Swiper the Fox's name...
As far as watching entertaining performances in itty bitty performance spaces, you can look to NPR's Tiny Desk Concerts on...
A man walks into a bar and sees a butcher, a baker and a Broadway actor. The man walks up...
Accomplished musician and Lecturer of Music Nathan Wysock filled Harper Hall with the sounds of classical guitar on Sunday, Feb....
Photo by Taylor Blackson. Jolanta Ziemska (piano) and Maciej Ziemski (guitar) have been performing together for fifteen years and hail...