For the 2021-22 school year, there will be over 50 compost bins around campus in every major residence hall, most...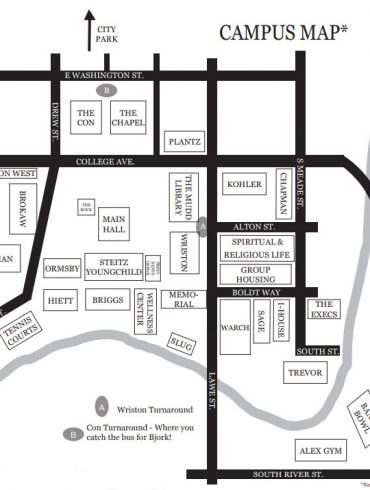 BROKAW – Financial Aid & Registrar THE MUDD LIBRARY – Center for Academic Success (CAS), IT help desk, Study Rooms,...
What advice would you give to incoming students? "Go to concerts, films, lectures and events not required for your classes....
This paper copy of The Lawrentian you are most likely holding right now, isn't the only place you can find...
Voyager will become a close friend during your time at Lawrence. On Voyager, you will do everything from register for...
Receive all mandatory immunizations: COVID-19, Flu Shot, MMR, Hepatitis B and Tetanus. Wash hands frequently with soap and warm water or use...
Bon App: Bon Appétit is Lawrence's dining services provider. The Con: The Conservatory — lovingly referred to as the Con...