This past weekend, Saturday Feb. 25 and Sunday, Feb. 26, Lawrence University concluded a successful season when they finished third...
The third annual Boldt Triathlon, hosted by Lawrence University, took place on the morning of Saturday, Sept. 24. The triathlon...
The Lawrence Swimming & Diving team traveled all the way to Grinnell, Iowa to compete in the three-day Midwest Conference...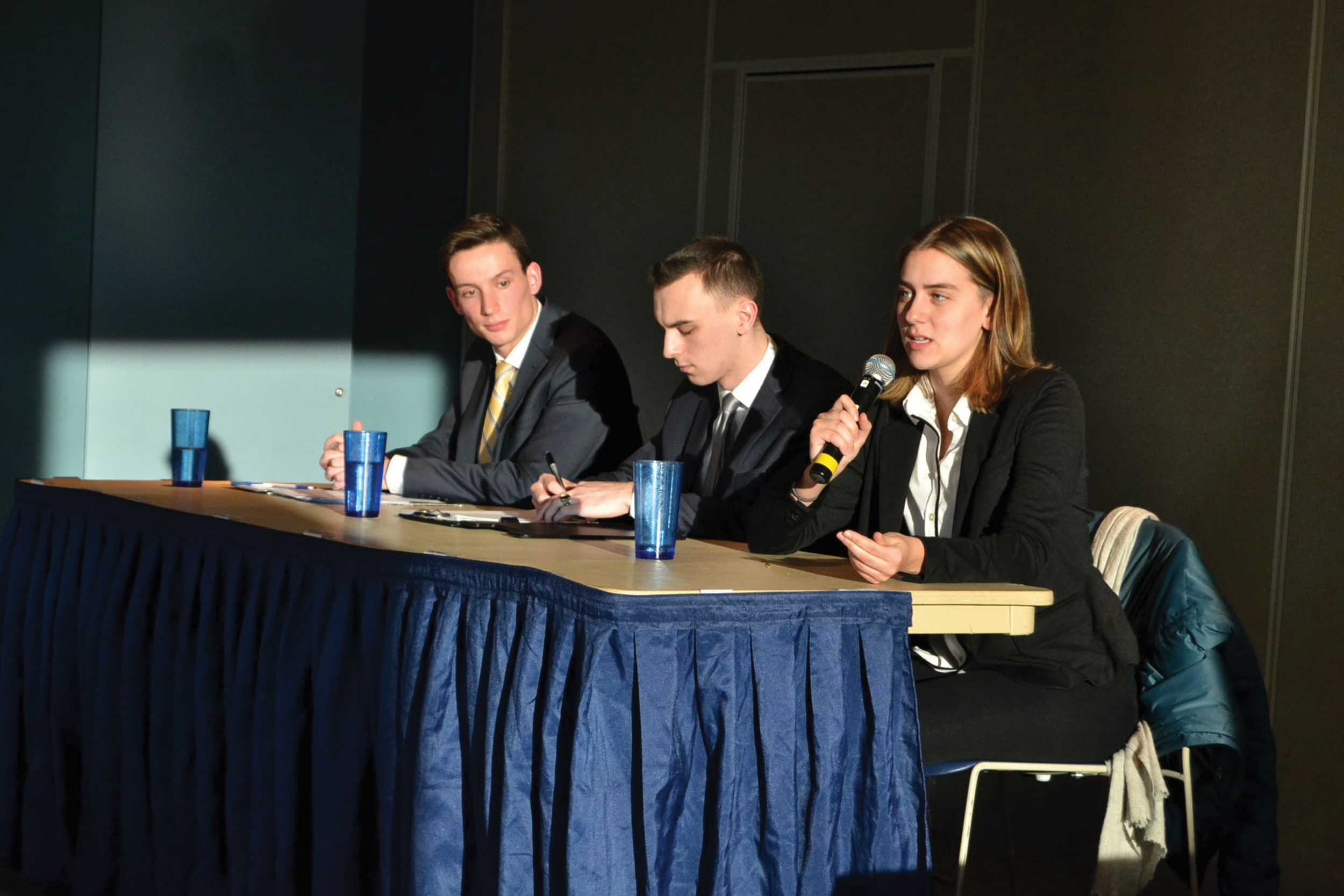 LUCC presidential candidates, juniors Lewis Berger and Dan Thomas-Commins, and the vice presidential candidate, junior Naomi Oster, debate campus issues....
Wisconsin's primary elections took place on Tuesday, April 5. As exhibited by the long queues that formed at Alexander Gymnasium,...