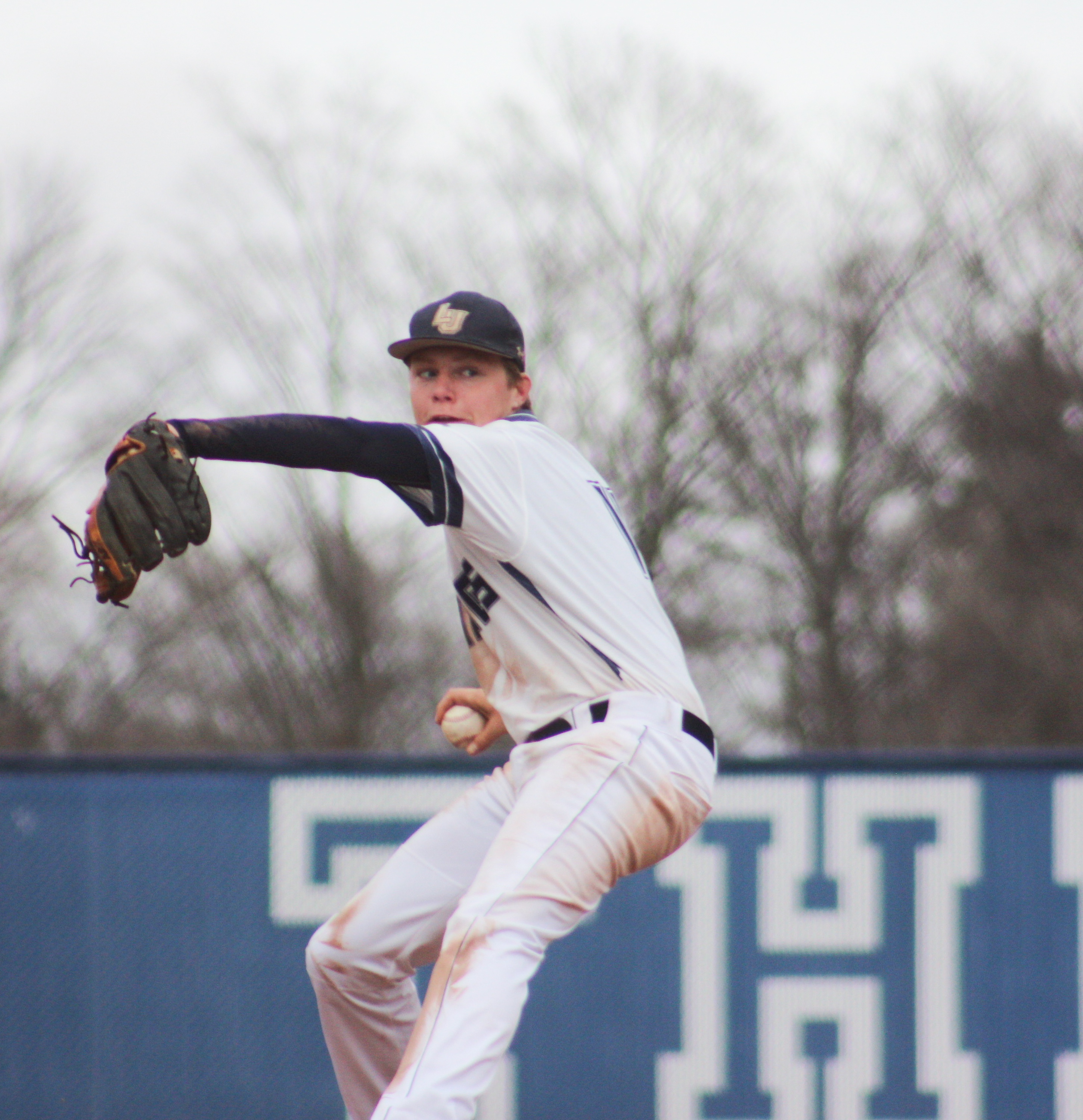 Despite the chilly temperatures and occasional snow flurries, baseball season is underway for the Lawrence University baseball team. Their season actually started at the end of last term with a double-header against Elmhurst College on March 2. However, things really got going over spring break as the team traveled down to Florida for a plethora of games in the sunshine state.
Freshman Spenser Ross described the team's spring break trip saying, "[It] was a great experience to get out of the gym and the 30-degree weather and show what we've been working on all offseason. On top of that, it was a lot of fun to spend over a week living with the team and getting to know each other even better." Senior Nolan Spencer added, "The spring break trip is the best time of the year. It's a time when we can play baseball without the pressure of academics. The team is split into three houses for the entirety of the trip, and it is a great bonding experience."
The Vikings played nine games over the course of eight days during the trip. They were 2-7 overall, but there were some impressive offensive showings throughout. On Thursday, Mar. 21, Lawrence put up an astounding 21 runs en route to a victory over Maine-Farmington. They closed out strong, scoring 10 runs in the final three innings. The Vikings were led by senior Andrew Lauber who went 5-for-7 with two doubles, five runs scored and two runs batted in. Junior Rudy Mueller-Schrader also had a strong performance going 4-for-6 with a double, a triple, two runs scored and two runs batted in. As a team, Lawrence had 19 hits and 15 runs batted in during the contest. The team's game against Minnesota-Morris the following day was another high point for the Vikings who claimed the victory in convincing fashion with a score of 18-3. Junior Reno Zemrak went 4-for-4 in the game and two doubles, four runs scored and two runs batted in. Spencer also had a perfect 3-for-3 showing with a triple, three runs batted in and two runs scored. Spencer had a particularly good trip, as he hit .478 while down in Florida earning him Midwest Conference Player of the Week honors.
The team is taking these games as a learning experience. Ross explained, "The beginning of the season, to me, has been a great test of what we are good at now and what we need to work on going into conference games. It has been very useful to get feedback on the parts of our game that need work and I can't wait to go deeper into this season with a group of guys ready to grind out every inning." Spencer echoed that sentiment saying, "The beginning of the season has had its ups and downs. We have seen our work in the offseason pay off, but we would have liked to win a couple more of the close games. As a team, we know that we are in every game."
The team is now moving into the part of the season that really counts: the matchups against their conference opponents. Spencer said, "I am looking forward to starting our conference games. With the weather delay this past weekend, we have our first series against St. Norbert this upcoming weekend. Everything starts fresh this Saturday. Every team is 0 and 0 for conference and we have a chance to once again make a run for the conference tournament playoffs." For him, it is all about making the playoffs, as he continued, "Personally, I would like to continue helping my team be the best that we can be. For the team, I think that we once again have a real opportunity to make the playoffs. That is the only goal: playoffs."
Ross is ready to be a team player going forward, as he said, "This year we've had games where our offense has been great and games where our defense and pitching has been great. I look forward to putting all the pieces together, getting some wins and achieving what I know this team is capable of achieving this season. My goals for the rest of this season are pretty much the same as they were going into the season: to help the team in any way I can. If the team needs me to take a ball to the chest, get hit by a pitch or lay down a sac bunt, I'm ready to do everything in my power to help the team pick up a win."
The Vikings start their quest for the conference tournament as they host St. Norbert this Saturday, Apr. 6, for a double-header starting at noon. They then will travel to De Pere, Wis. as St. Norbert hosts a double-header on Sunday, Apr. 7.