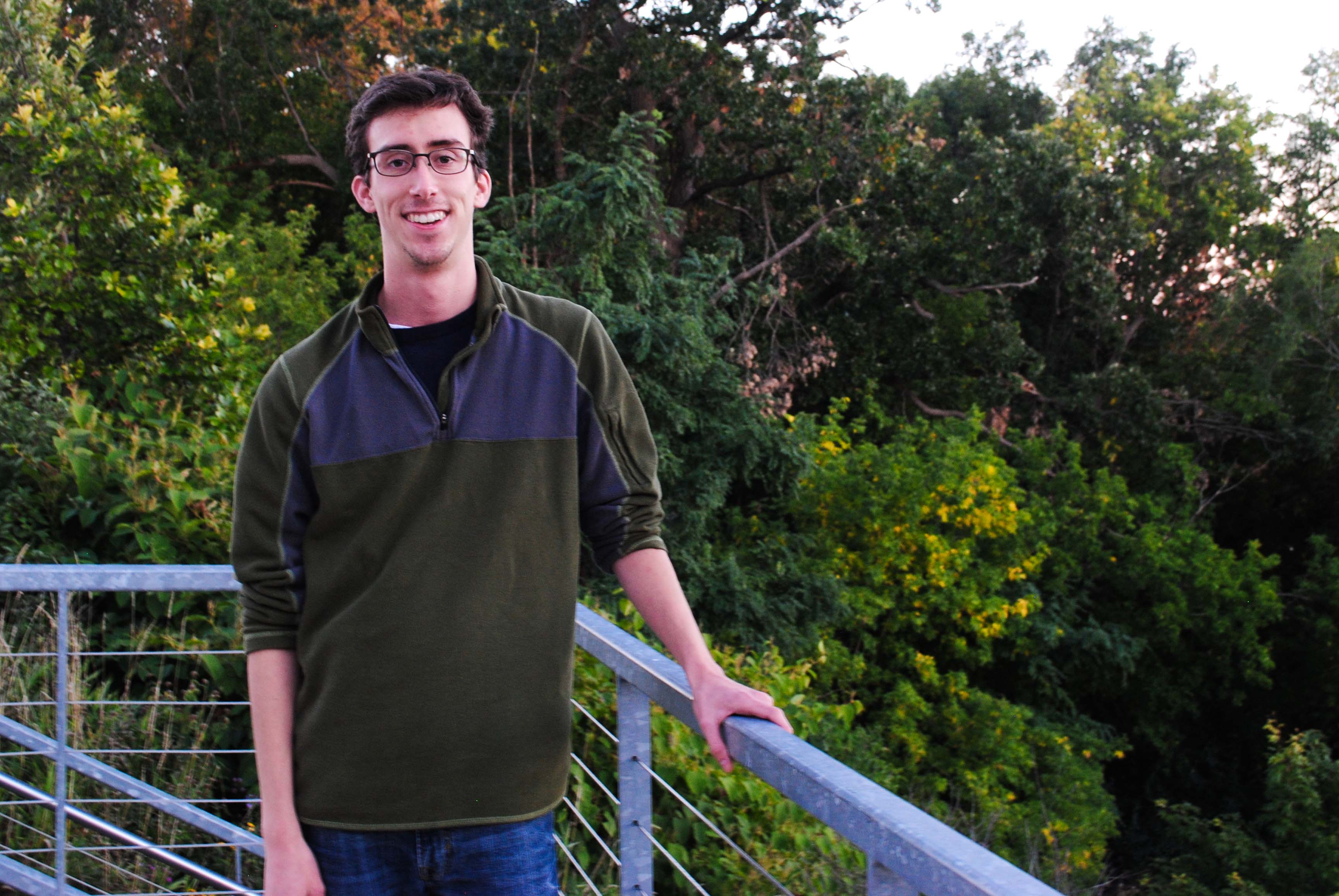 Tall, spindly, good-humored, straightforward and humble. These characteristics form a basic composite of the man who is senior Anthony "Tony" Capparelli, piano performance major extraordinaire.
Capparelli has been involved in music for his whole life. From the looks of it, his enthusiasm for the art and practice seems unlikely to ever diminish.
"I was always interested in music," he said. "My parents started me on piano when I was five. Then I started violin when I was seven or eight. I liked piano more, though; and, well, it seemed easier. I also liked my piano teacher a great deal. I had more fun with it, I think."
Profoundly influenced by his first piano teacher, Capparelli has been pursuing a career in the academics of piano performance for a long time. He plans to continue his education on the other side of the classroom—from tutee to tutor, teaching piano at a college level.
Capparelli found Lawrence through his professor, Catherine Kautsky. He enjoyed and admired Kautsky a lot, so he logically proceeded to check out the school where she taught.
"I really liked Lawrence," he said, "because of the collaboration between the college and the Conservatory. Just the diversity and everything about it. It was a good fit."
Now that graduation is less than three terms away, Capparelli reviews his experiences here positively:
"I've loved it. I've had the opportunity to try out lots of different things. Played the organ, went to Paris…"
For his entire time at Lawrence, Capparelli has served as the accompanist for both either Cantala and Concert Choir. He has also been involved in residence life as an RLA and HRLA in Kohler and Plantz.
Capparelli still enjoys playing other instruments, although he maintains piano as his primary focus. He even builds his own instruments. He likes to listen and play Celtic music and Scandinavian folk music, especially.
As a pianist, he is strictly classical with a fondness for the Rromantic era. His senior recital will feature in particular German composer Robert Schumann, whom Capparelli admires for his literary interests. For example, one piece is Schumann's reaction to a character by E.T.A. Hoffman, a German Romantic author whose stories were influential in the 19thth century, namely "The Nutcracker and the Mouse King" and "Kreisleriana." The recital will feature French composer Claude Debussy, as well, and likely an as-yet undeclared contemporary piece.
"It'll be lots of different styles thrown into one," he explained, "so it'll be a good mix of sounds."
Capparelli expressed little anxiety toward the event, merely hoping that it goes well.
"I'm hoping to have a pretty good encore, too," he added.
He would like to thank his teachers and the Lawrence faculty, in general.
His recital will be held in Harper Hall on Oct. 19 at 1:00 p.m.