The 2016-17 Jazz Series concluded this past Saturday, May 13 with trombonist Delfeayo Marsalis and his quintet. An apt...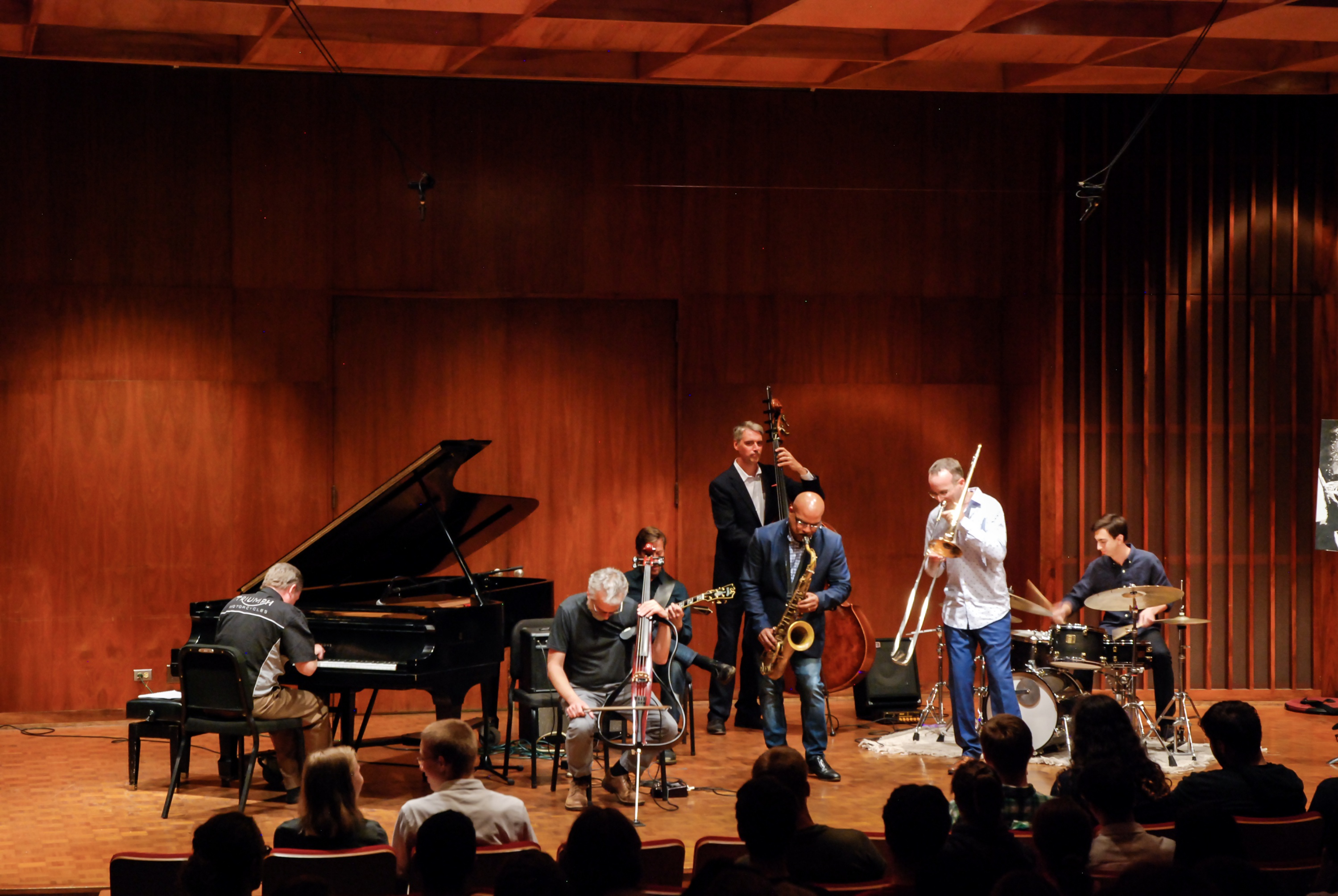 Bill Carrothers performs with other members of the jazz faculty in Harper Hall. Photo by Hikari Mine. On Sept. 13,...
It is always such a pleasant, inspirational experience hearing TWIN TALK play. There is a quiet consistency to the indie...
As soon as I walked into the Wriston Art Center, I was soothed by the calming clicks and whirs from...
This concert was a calming and pensive way to end the reading period. From start to finish the music was...
On Friday, May 19, senior Sam Genualdi released his debut album, "Looking Through the Glass," a journey through his...
The debut album from Cloth, an acoustic-electric duo of '17 Lawrence alumni, beautifully accompanies the transition from summer to the...
"Relax in space Birds singing wise No race There is comfort for you" My friend and I tumbled out of...