Jake Victor 5tet's "Twisted Heads" "Twisted Heads" is the debut album from the Jake Victor 5tet, created while senior...
There is no sugar-coating the fact that it took all of the 144 years the Conservatory has existed for an...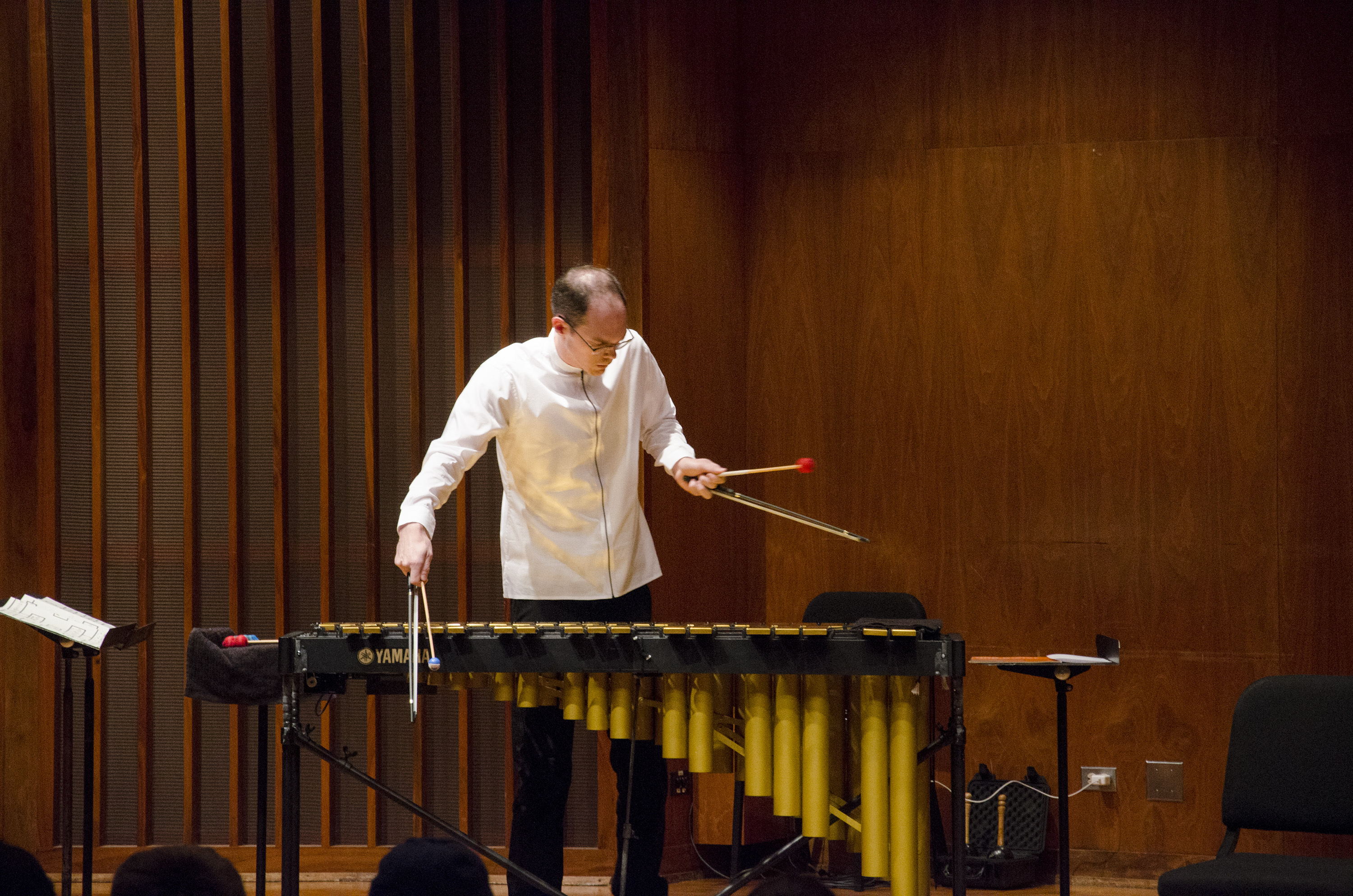 Percussionist Mike Truesdell performs in Harper Hall. Photo by Marieke de Koker. Percussionist Mike Truesdell '07 made a return to...
"Rock Island" Palm's fourth studio release has them in a beautiful state of molting, their older voices shedding a bit...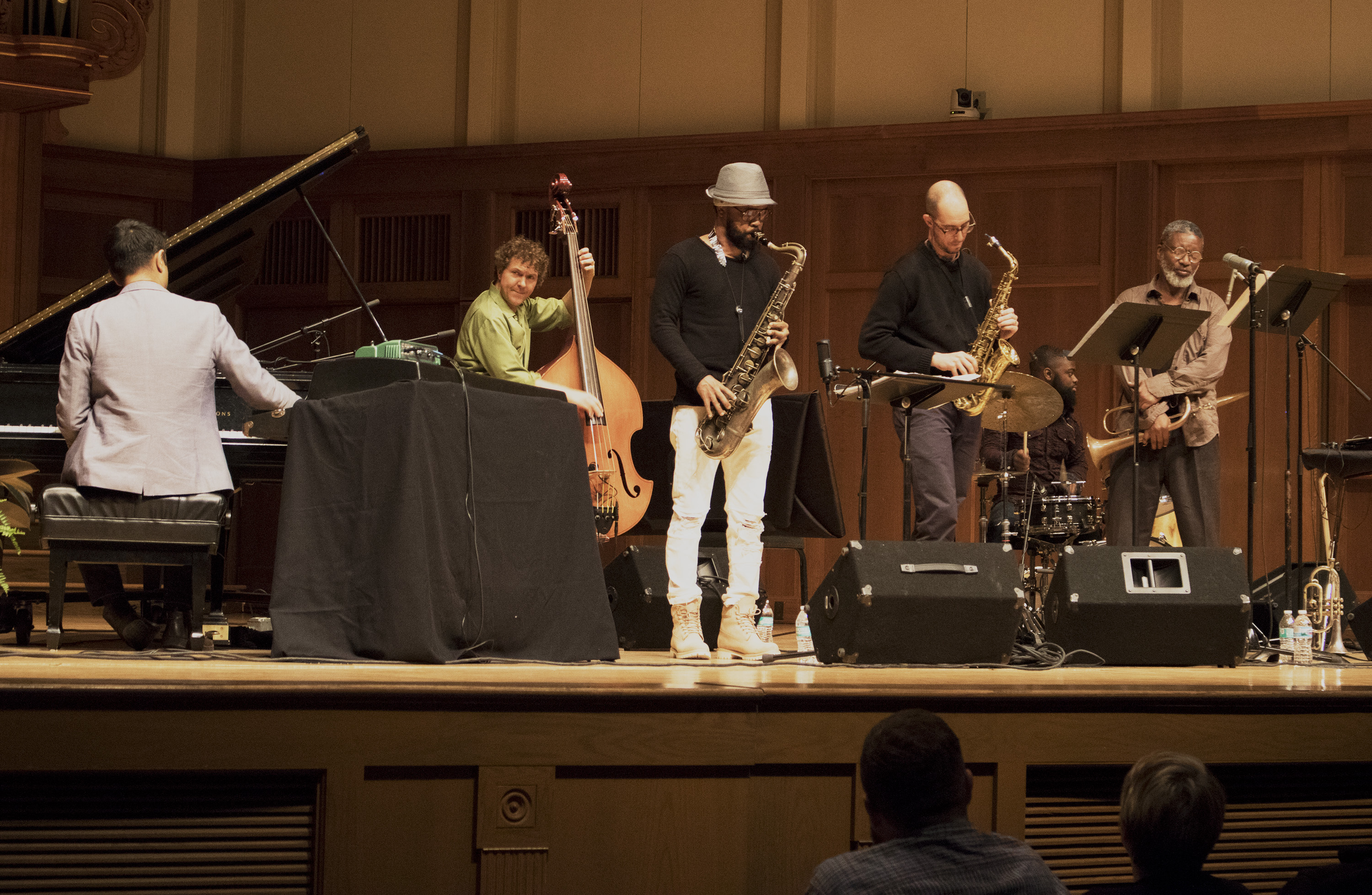 Vijay Iyer Sextet pictured on stage in the Chapel. Picture by Nidi Garcia. Sometimes concerts fail to live up to...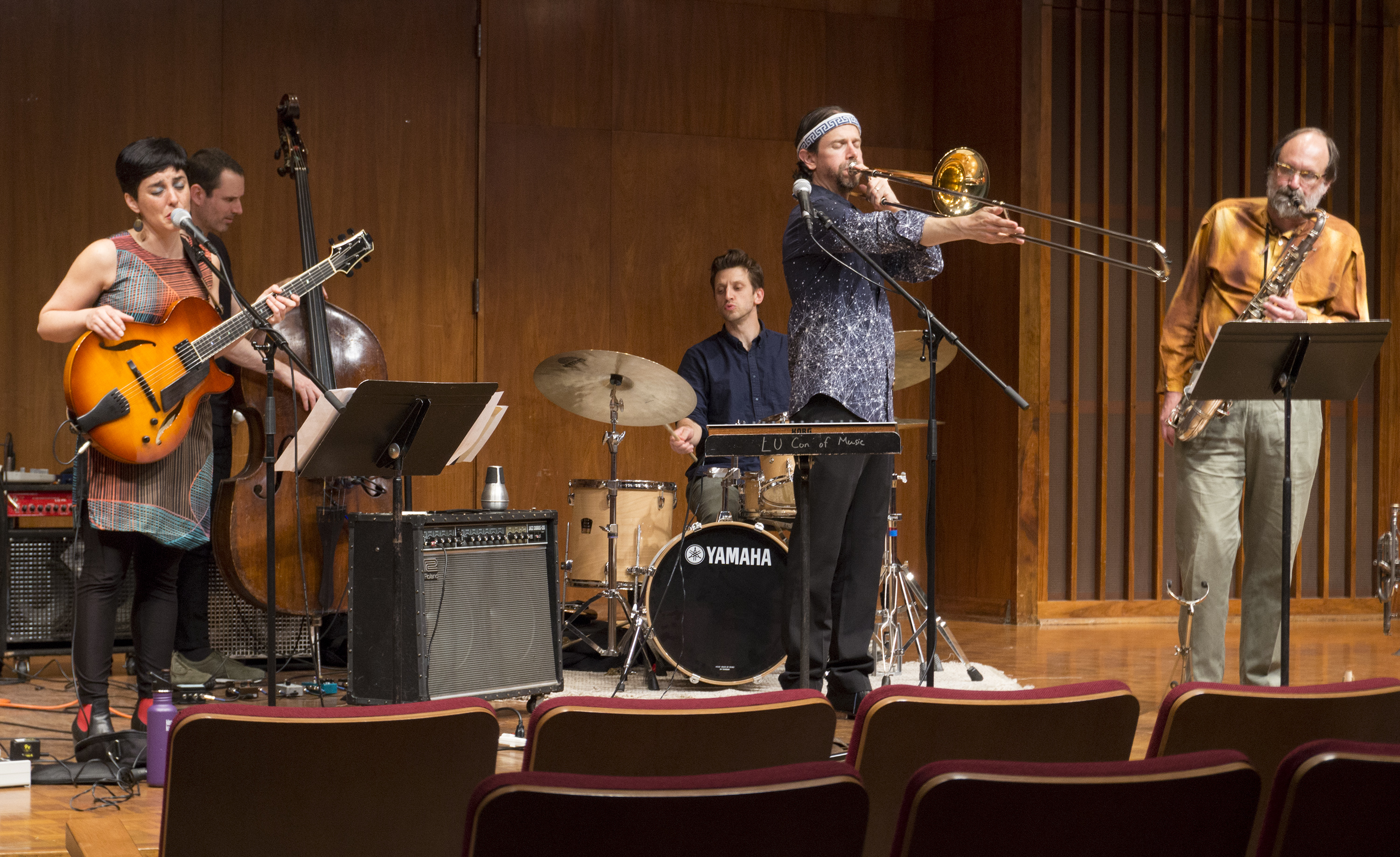 Guest artist Ryan Keberle playing trombone on stage. Photo by Taylor Blackson. The group Catharsis is trombonist Ryan Keberle's vehicle...
"Shadow Sets" I have never heard a solo piano record quite like Matt Blair's. The alum, who graduated last...
Live at Thalia Hall, March 30 This show further solidified Yo La Tengo as a sensitive band that makes...