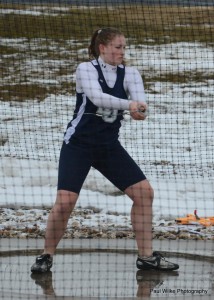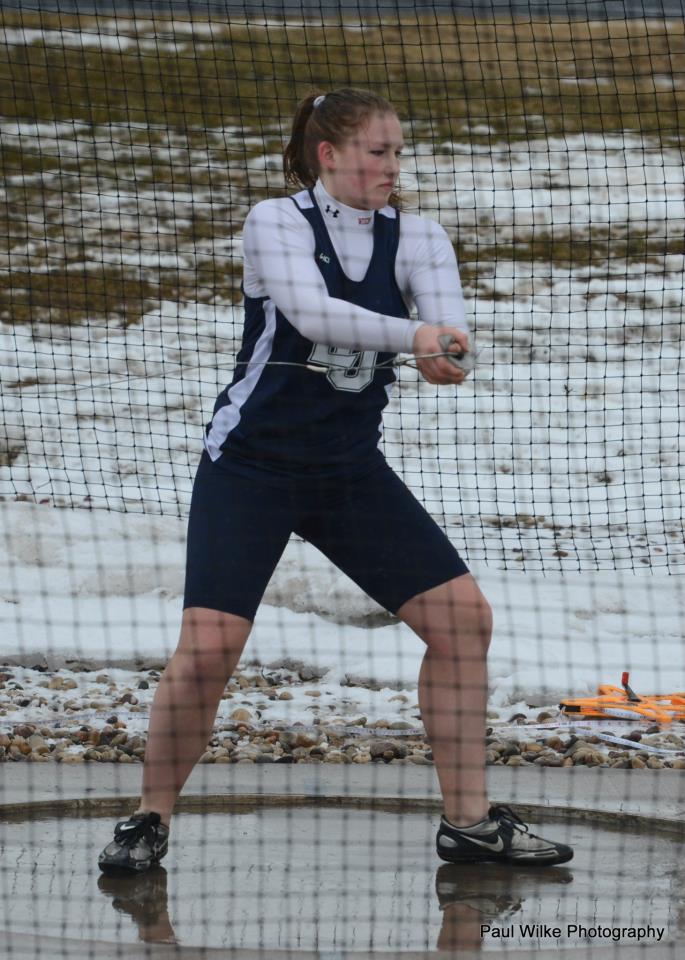 While most students were just getting back into the groove of classes for Spring Term, the Lawrence men's and women's outdoor track team traveled to the Rex Foster Invitational Meet at UW-Whitewater. Other teams in attendance included: UW-Oshkosh, Northern Michigan, Cardinal Stritch, North Park, UW-Stevens Point, Michigan Tech, UW-Platteville and Wisconsin. Despite the tough competition, the Vikings were raring to go on Sunday, April 6, and kick off their season on a high note.
Sophomore Cam Davies had a great showing in the 1500 meter race. He came in fourth out of 24 competitors with a time of 4:10.81, scoring 5 points for Lawrence. Seniors Jamie Brisbois and Mike Mangian placed 14th and 15th for Lawrence in this race, finishing with times of 4:23.88 and 4:24.61 respectively. In the women's 1500 meter race, freshman Kate Kilgus placed seventh for Lawrence, scoring 2 points with a time of 5:11.09.
In the 1600 team relay, the combination of junior Anna Bolgrien and freshmen Kristen Bischel, Elin Karlsson and Kilgus placed sixth overall. Scoring five points for Lawrence, the team crossed the finish line with a time of 4:40.41. Another group of Lawrence women came in seventh place in this event, although they were disqualified and thus received zero points for the Vikings. The team consisted of senior Anna Ratliff, freshman Kelsey Miles, junior Isabella Schleisner and sophomore Cora Williams and they finished with a time of 5:04.33.
Over to the field portion of the day, sophomore Genna Matt broke a school record in the hammer throw competition. On her third of five throws, Matt threw the hammer a distance of 135 feet and 3 inches (41.22 meters). With that, she placed ninth in the event and beat her own personal record by over 14 feet, an outstanding accomplishment for Matt. Senior Brielle Bartes ended up placing 18th in this event for the Vikings with her best throw for the day coming in at 120.67 feet (36.78 meters).
Despite a great day all around for the Vikings, they were up against large schools and tough competitors. In women's competition, the Lady Vikings scored 10 points overall, taking eighth place out of nine teams. The women of UW-Oshkosh came out on top for the day, scoring a whopping 151.50 points, beating only North Park. As for the men, they were able to place a bit higher, coming in with 15 points and placing sixth, ahead of North Park, Stritch, and UW-Platteville. UW Stevens Point that walked away with the win in men's competition after scoring 186 points.
The LU outdoor track team will travel to the Wisconsin Lutheran Invitational on April 12th.