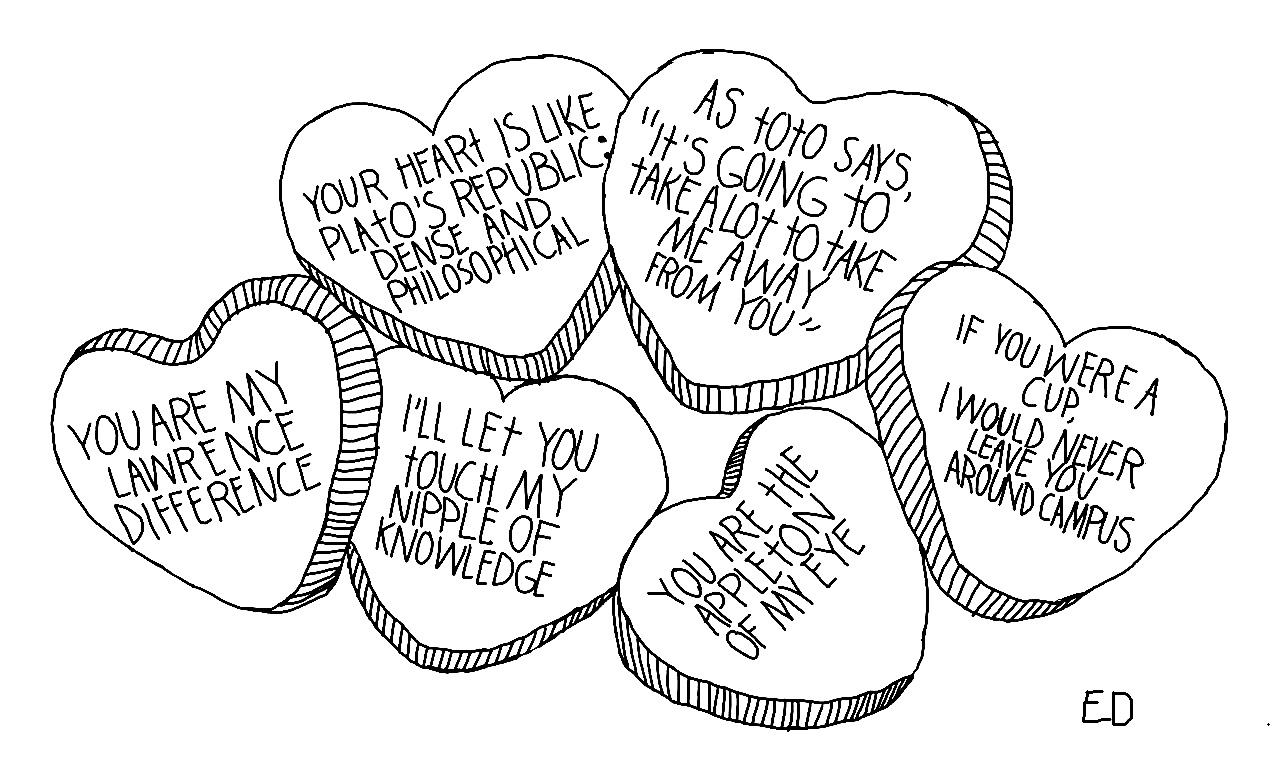 Are you in love? Are you out of romantic ideas and panicking due to your dating version of writer's block?...
Do you remember the recent power outage on campus? Are you prepared for a disaster? Do you have a plan?...
Are you afraid of bugs and hate when they fly into your mouth, nose, ears and eyes? Do you wish...
Do you love Lawrence University, but don't feel like you've quite found your place? Would you like a cool hideout?...
Are you a bit paranoid? Did you know that extra-terrestrials may have invaded our humble, world-class institution? Hello, and welcome...
Are you running on empty? Do you need some encouragement to survive during this final sprint to the finish? Hello,...