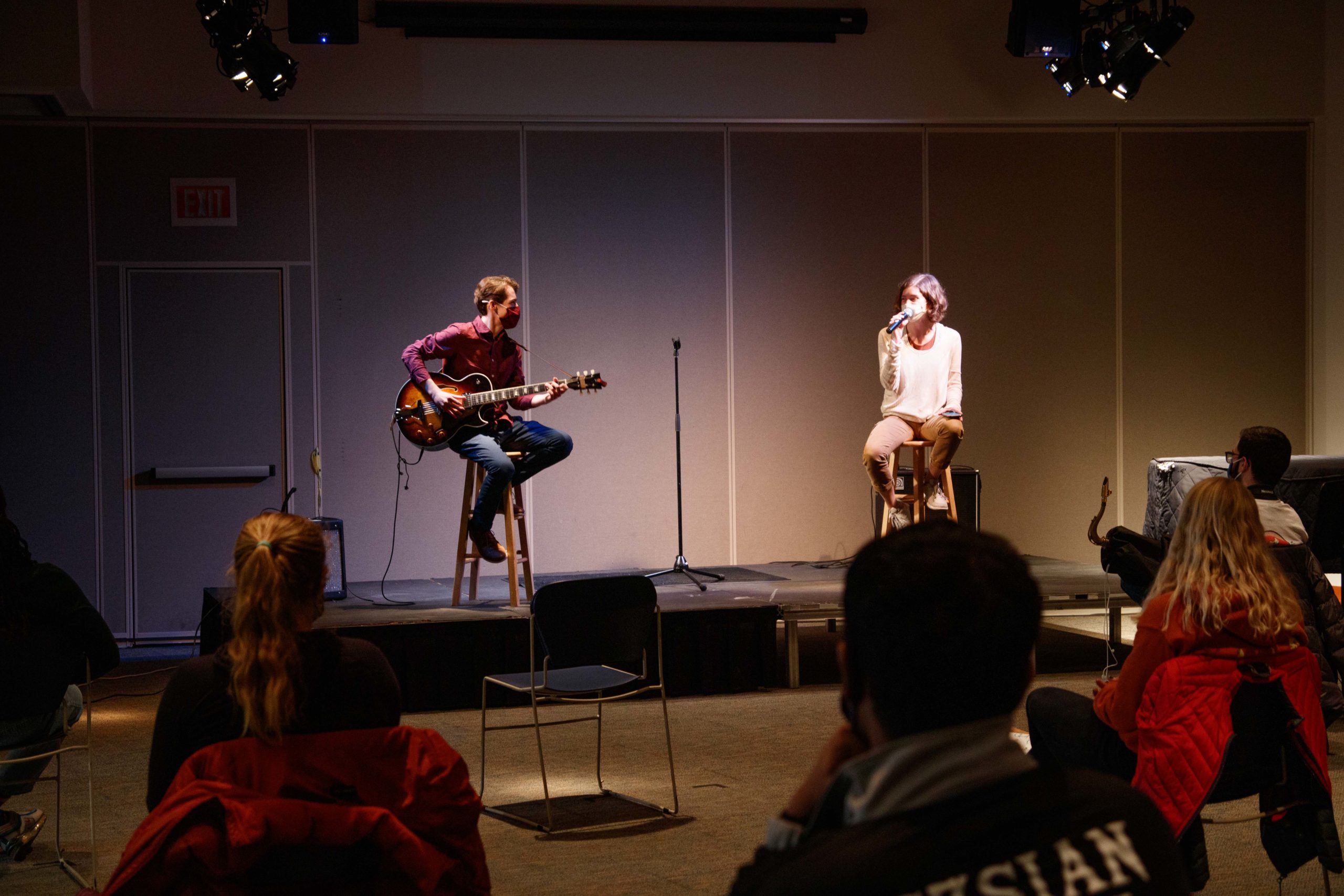 Freshmen Jackson Peters (left) and Linnea Morris (right) perform on stage. Photo by Pei Robins. This past Friday, Jan....
On Oct. 23, 2020, Indianapolis-born singer-songwriter Adrianne Lenker released "songs." Lenker is most known for her role in the band...
This past Sunday, Nov. 1, the Sustainability Steering Committee held a panel and screened the 2018 documentary "The Human Element"...
The Lawrence University campus offered students two opportunities to reach out and meet new friends over the Valentine's Day weekend...
This past Friday, Jan. 22, senior Hung Phi Nguyen, performed his student piano recital in which he walked the line...
In the closing week of May 2020, Joyce Manor, an emo/punk outfit from Torrance, Calif., surprised listeners with a raw...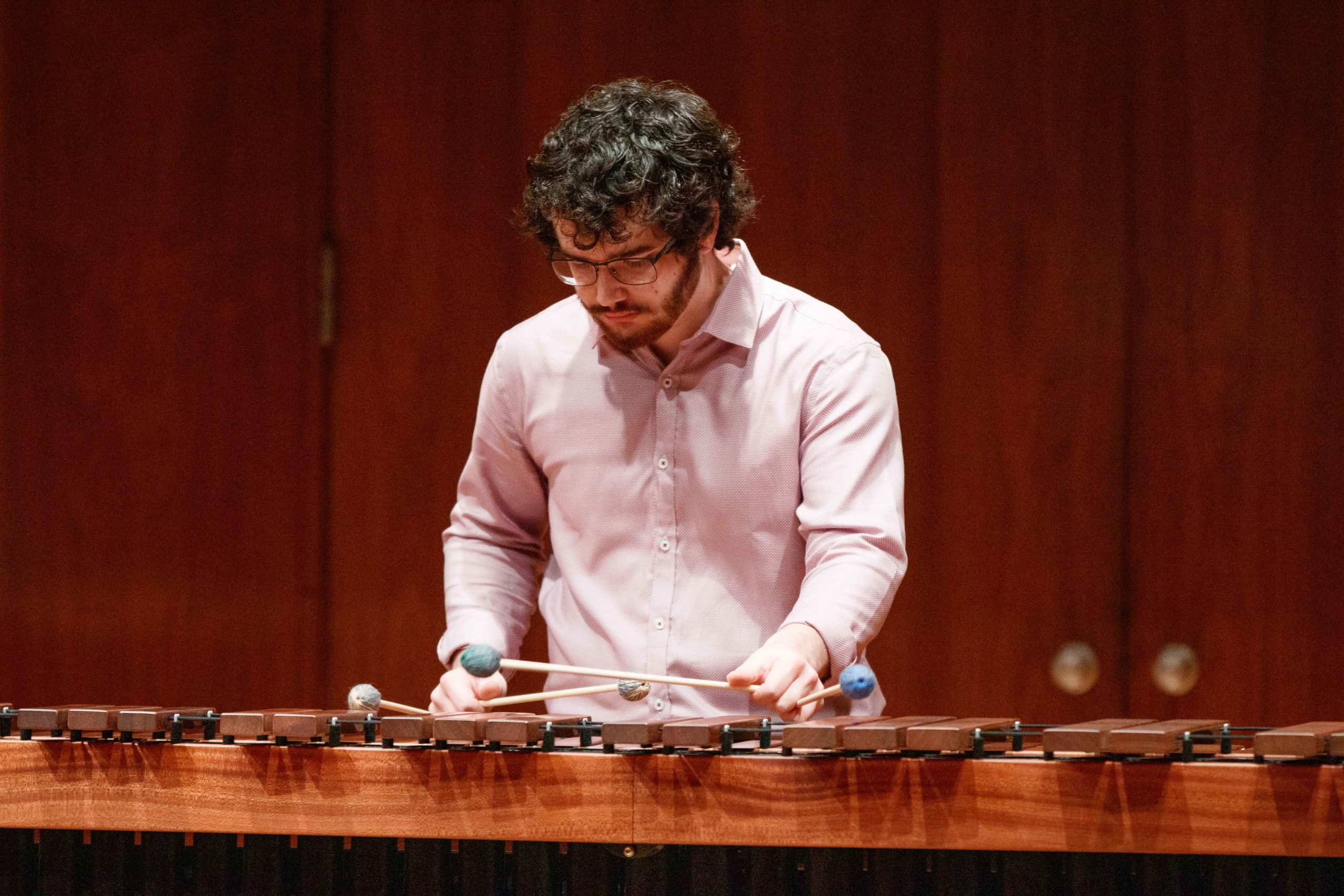 Senior Spencer Bunch-Hotaling performs in recital. Photo by Pei Robins This past Saturday, Oct. 17, senior Spencer Bunch-Hotaling performed his...