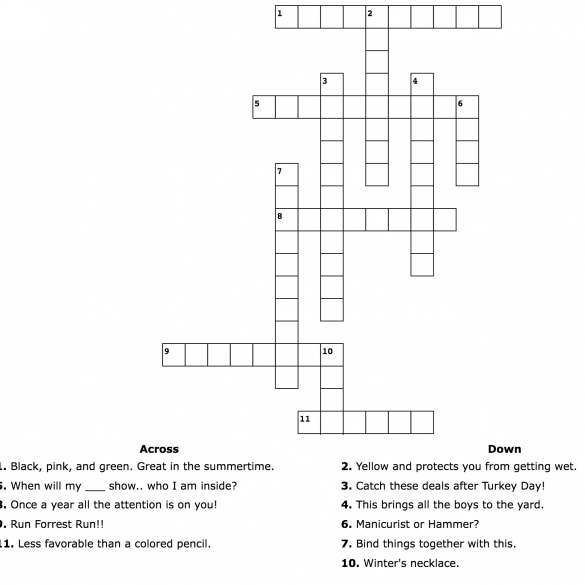 Across:3. Middle4. Fish7. Pole8. Hamilton9. Jam10. Wicked Down:1 Candycorn2. Tiedye5. Straw6 Grimace...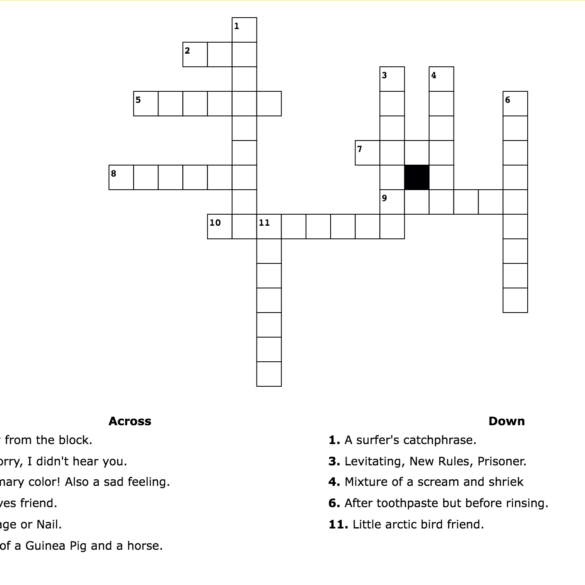 HINTS AND ANSWERS TO CROSSWORD  Cowabunga        1. A surfer's catchphrase. jlo                     2. Jenny from the block.  dualipa             3. Levitating, New Rules, Prisoner. squeal               4....
As the temperatures start rising, the long pants are being put away in the closet. Mostly, I'm ecstatic. Winter and...
Answers: 1. bowlninetyone Ramen and noodle dishes galore! 2. tasteofthai If you live in Brokaw, this is a quick walk. 3....
So, this week, I can't help but think about piercings. Right? I've had my nose pierced for about… what is...