Maddy Smith recently broke her own 1-meter diving score by over 13 points! In addition to that, she also came...
Photos by Sebastian Evans. Both the women's and men's basketball teams had evenly matched opponents with Monmouth on Feb. 1,...
Just coming off a loss against the Milwaukee School of Engineering's (MSOE) Raiders, the Lawrence men's hockey team had something...
Evan Cline is a senior hockey goalie hailing from Freeland, Michigan. So far in his career here at Lawrence, he...
On Feb. 12, junior Kenya Earl yet again broke her record in points scored in a single game in a...
On Monday, Jan. 13, acclaimed guest cellist Matthew Zalkind brought three works first collected in his debut solo recording to...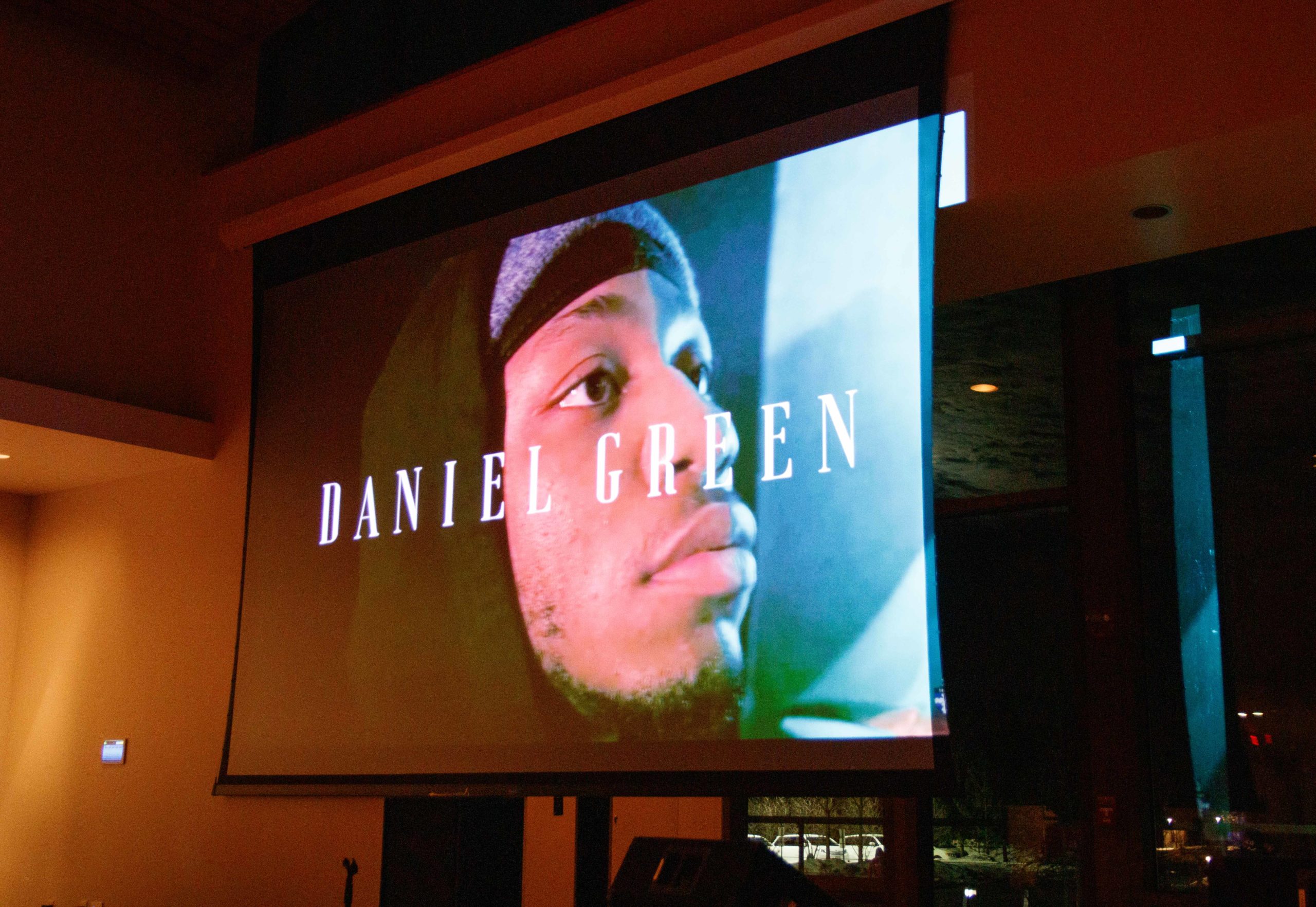 A group viewing session for the event was held in Somerset, projected here is fifth-year Daniel Green's performance. Photo by...
The Vikings fencing team was well-represented in the rankings in last weekend's competition in their only home match of the...