Dear Will, I'm really getting quite sick of the food at Warch. I feel like Bon Appétit isn't doing a...
National Public Radio reports that Americans consumed 52.2 billion pounds of meat in 2012. While this statistic seems shocking, when...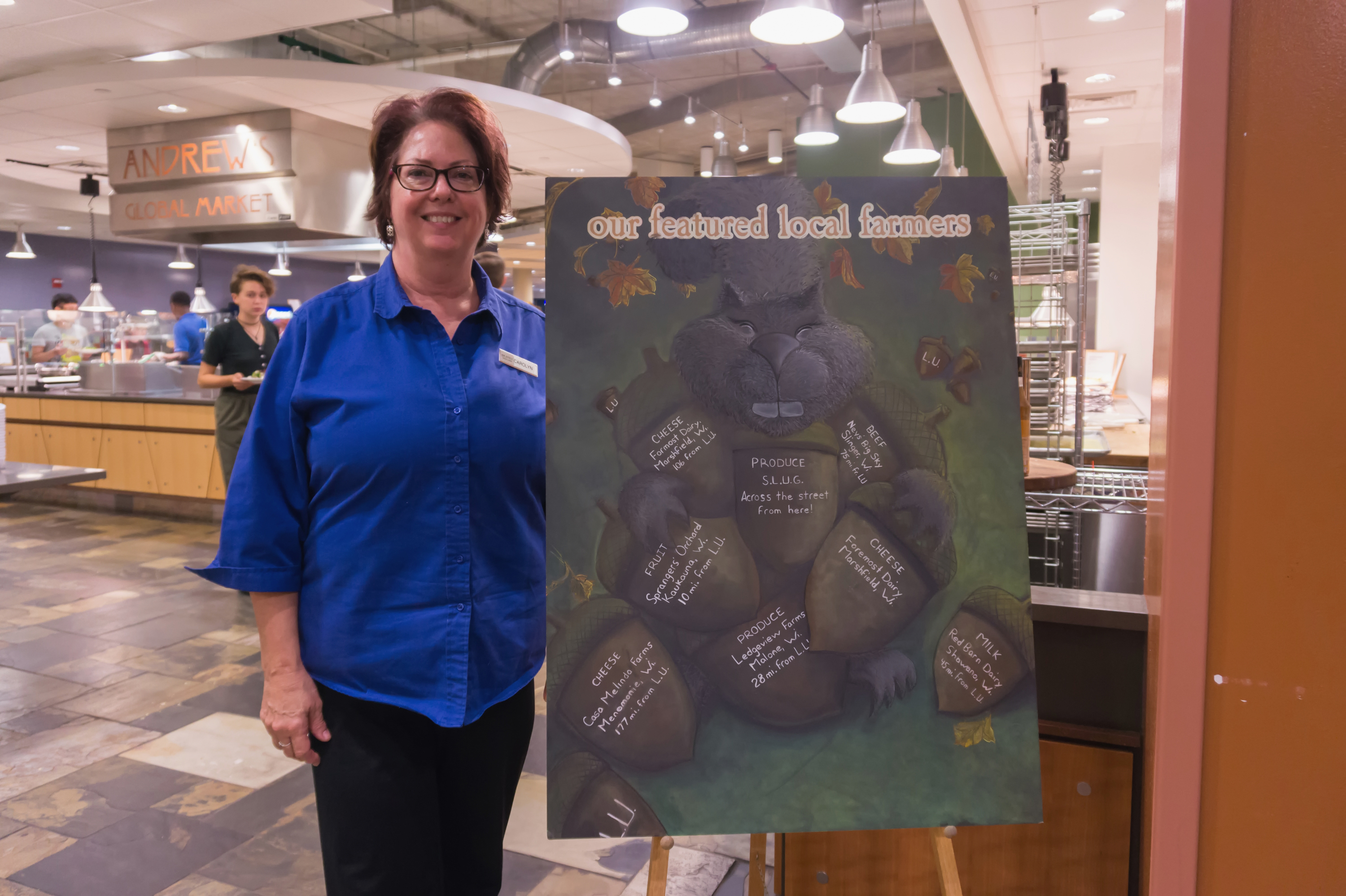 Bon Appetit employee Carolyn Swanson standing with her artwork, featured in Andrew Commons on the first floor of the Warch...
Following up on campus' complaints about lack of authenticity in Asian food, on Tuesday, March 1, Bon Appétit representatives and...
Bon Appétit and Greenfire are working towards minimizing food waste by allowing students to sample food before committing to a...
The culinary options at Lawrence can sometimes be difficult to navigate, especially as an incoming student who is new to...
Bon Appetit: love it, hate it, avoid it, accept it and everywhere in-between, it is part of the daily life...
Lawrence has undergone some fairly significant changes this year, from what it's lost (LU-R1 program) to what it's gained (a...
It's a bizarre rumor, but that doesn't stop it from being passed down through generations of Lawrentians: Do institutional food...