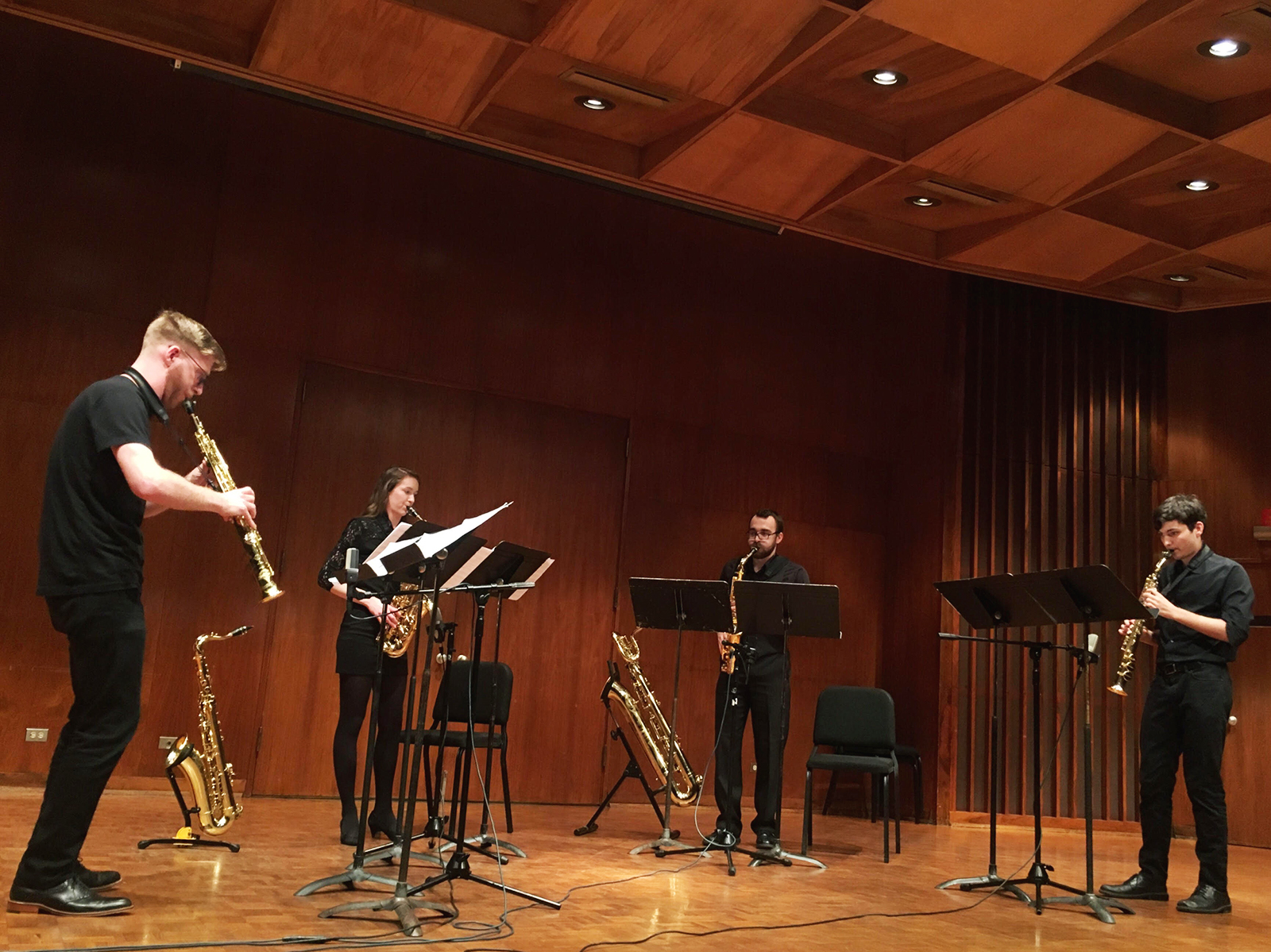 Lawrence students and faculty perform in the "The Music of Marcos Balter and Stacey Garrop" from the New Music Series....
The Lawrence University Symphony Orchestra, under the direction of Professor Octavio Más-Arocas, performed their first concert of the term in...
"Not too much, but it will probably be enough." Electronic musician Sam Pluta's words, while accurate in retrospect, did not...
Did you see the poster for the first Artist Series concert, featuring a press photo, clearly from the 90s, of...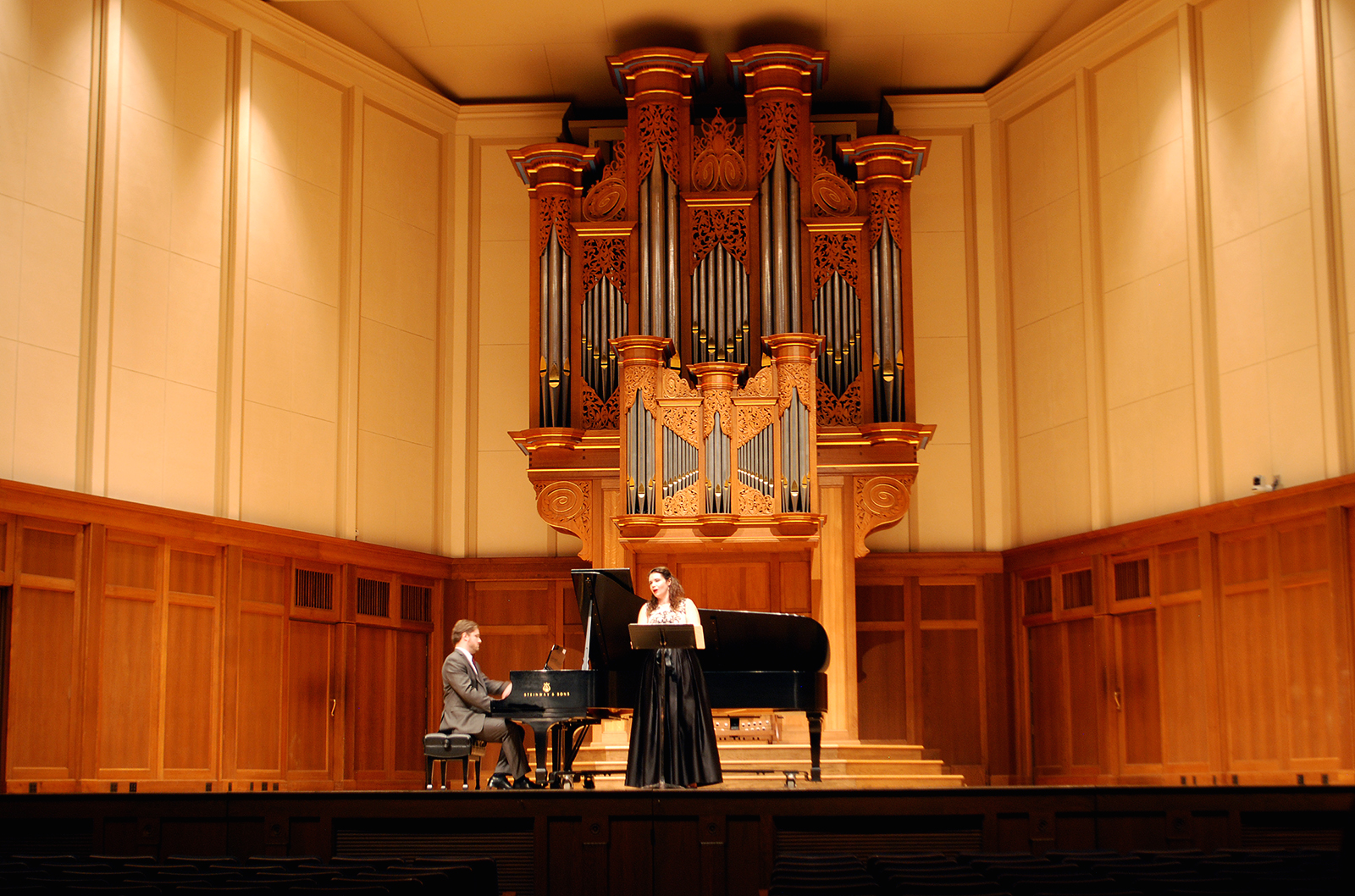 Alumni Funderburk and Benter perform in the Lawrence Memorial Chapel Photo by Taylor Blackson On Friday, Jan. 13, Lawrence alumni...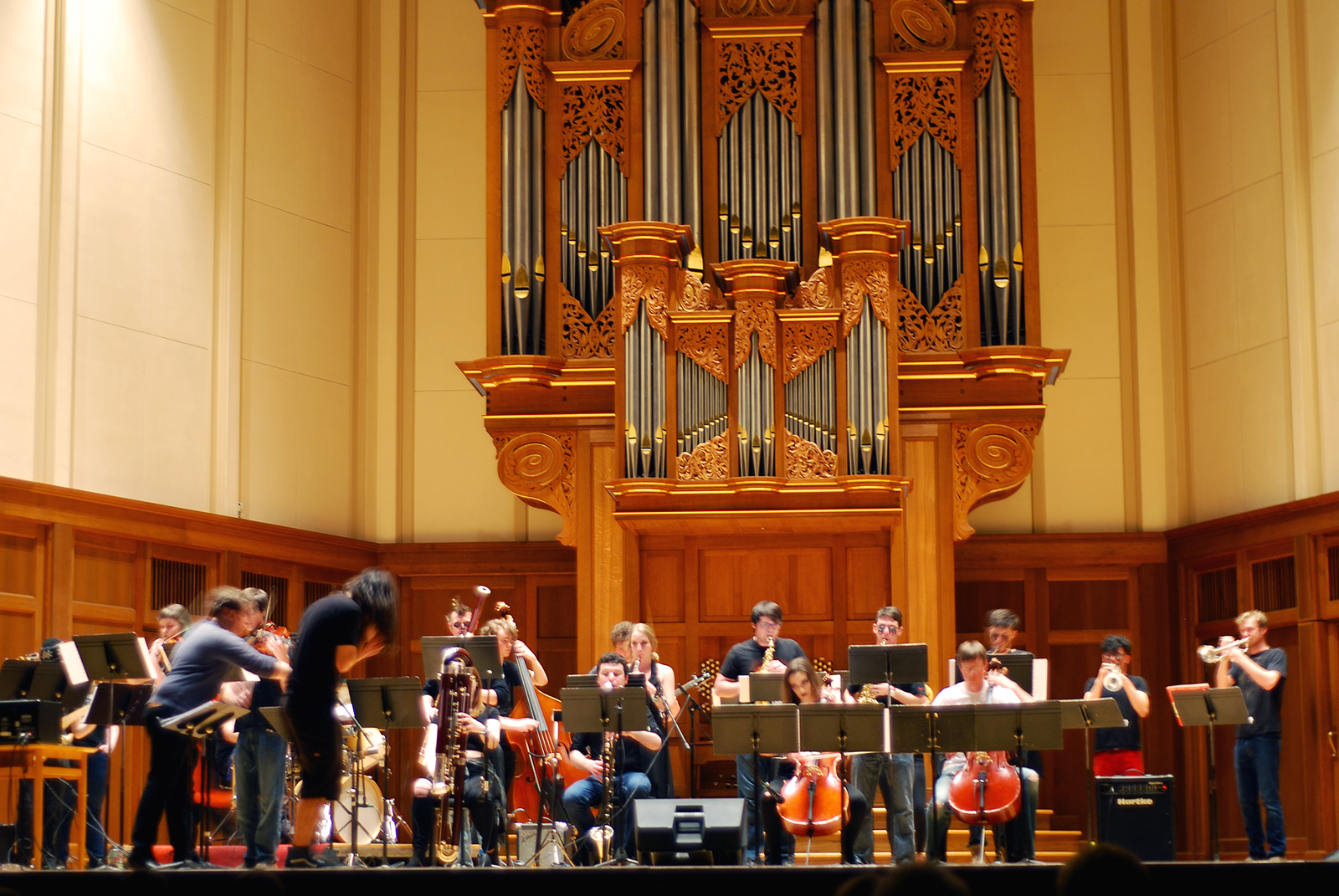 The Heavy Metal Ensemble of Lawrence University (HMELU) performs in the Chapel. Photo by Taylor Blackson On Saturday Feb. 17,...
On Saturday, Oct. 5, the Lawrence University Conservatory presented the fourth incarnation of Kaleidoscope, a 75 minute, 300 student,...
Anybody who thought that the contemporary music audience consisted of roughly five people was not in Memorial Chapel on Wednesday,...