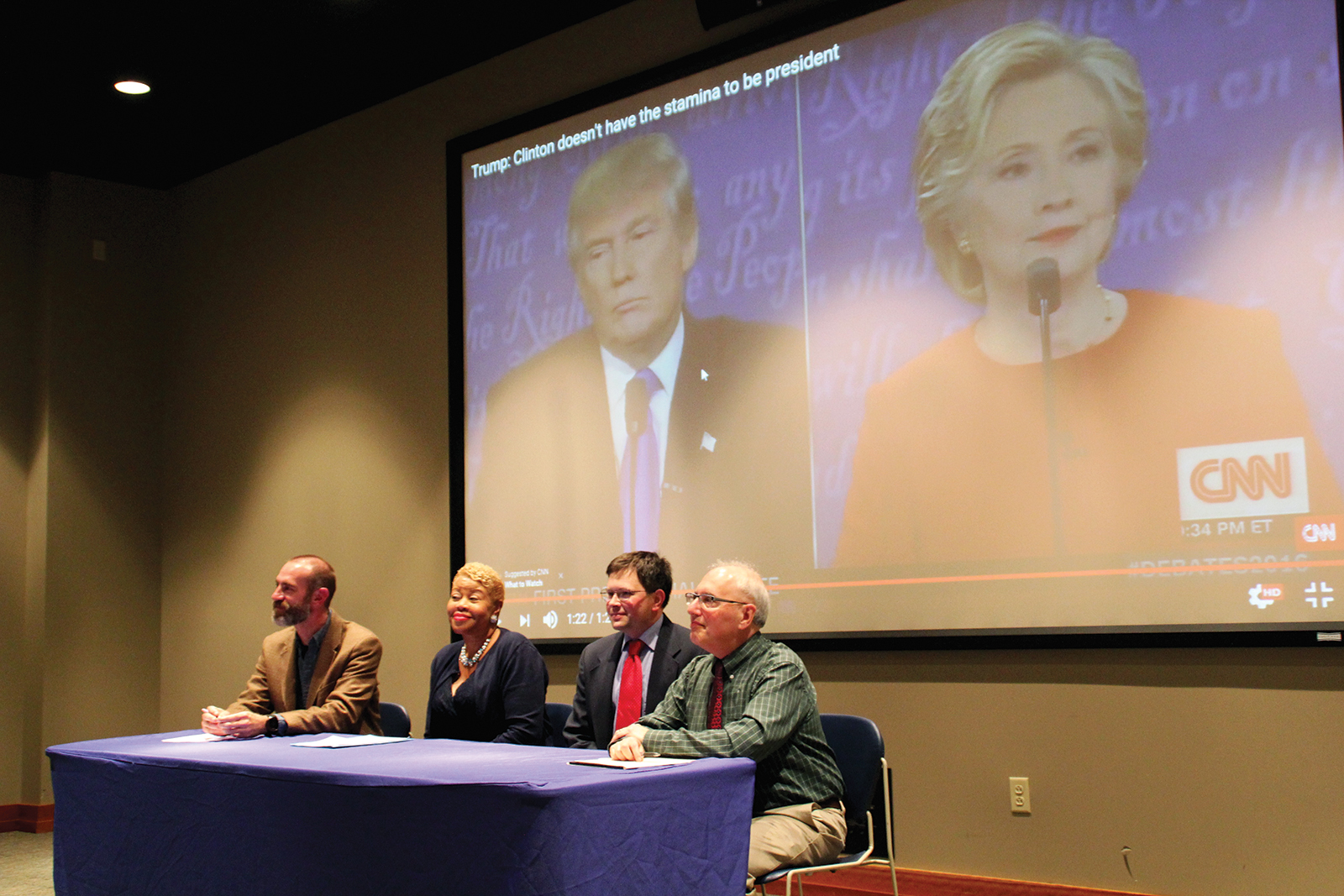 The faculty panel addresses student questions at the end of the event. Photo by Tabarique Anwar Last Tuesday, September 27,...
On Sunday night, nearly 70 million people across the nation tuned into the second presidential debates for the 2016 election....
To The Editor, Amid the noise of the Presidential election, it is easy to forget state and local candidates who...
A continuation of "MNSTR". 100 Years Later… Andrew has witnessed too many lifetimes, but this by far was his favorite...
It was only a matter of time before The Goat Wizard released a full-length album with their current lineup. As...
A series of short fiction pieces continuing the stories told in concept albums. This week's article is a continuation of...
Last Tuesday, Oct. 11, a group of students and faculty gathered in Harper Hall for a late evening performance of...
Top ten spookiest animals in the world (10-6) As a reporter of animals, I took it upon myself to create...