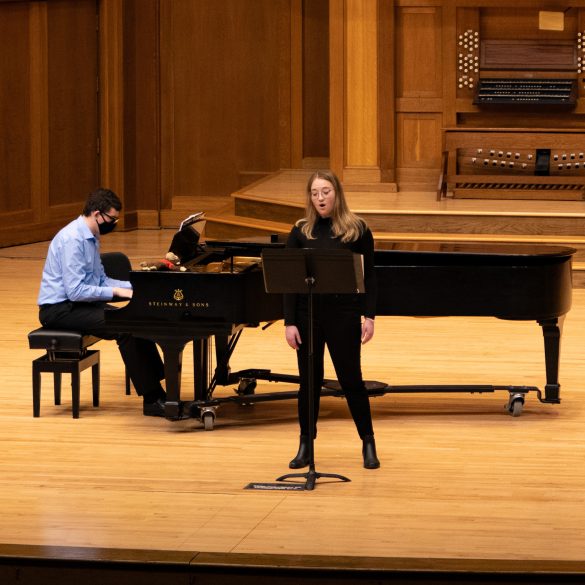 Senior Sam Green's composition recital in the Memorial Chapel on Sunday, May 1, began without any performers on stage. Green...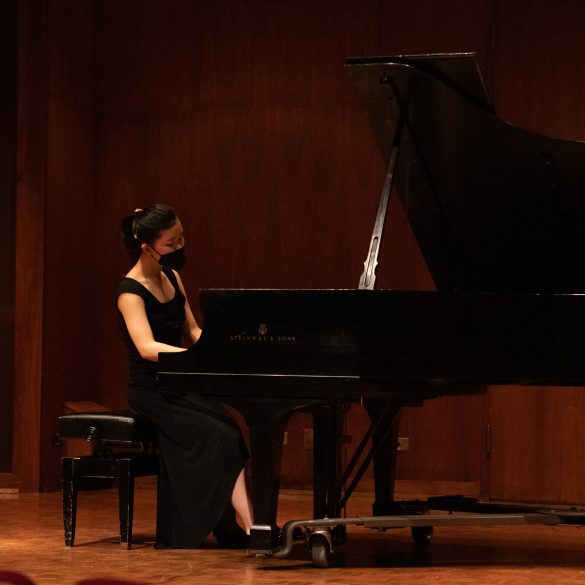 Junior Ami Hatori began her recital on Saturday, April 16 by announcing the piece she would be playing: Piano Sonata...
Sarah Wheeler '06 (left), junior Beth Frycell junior (center), and junior Alex Lewis (right) preform on stage. Photo by Sebastian...
This past Sunday, Feb. 20 at 6:30 p.m., a student recital featuring a diversity of musical styles was performed in...