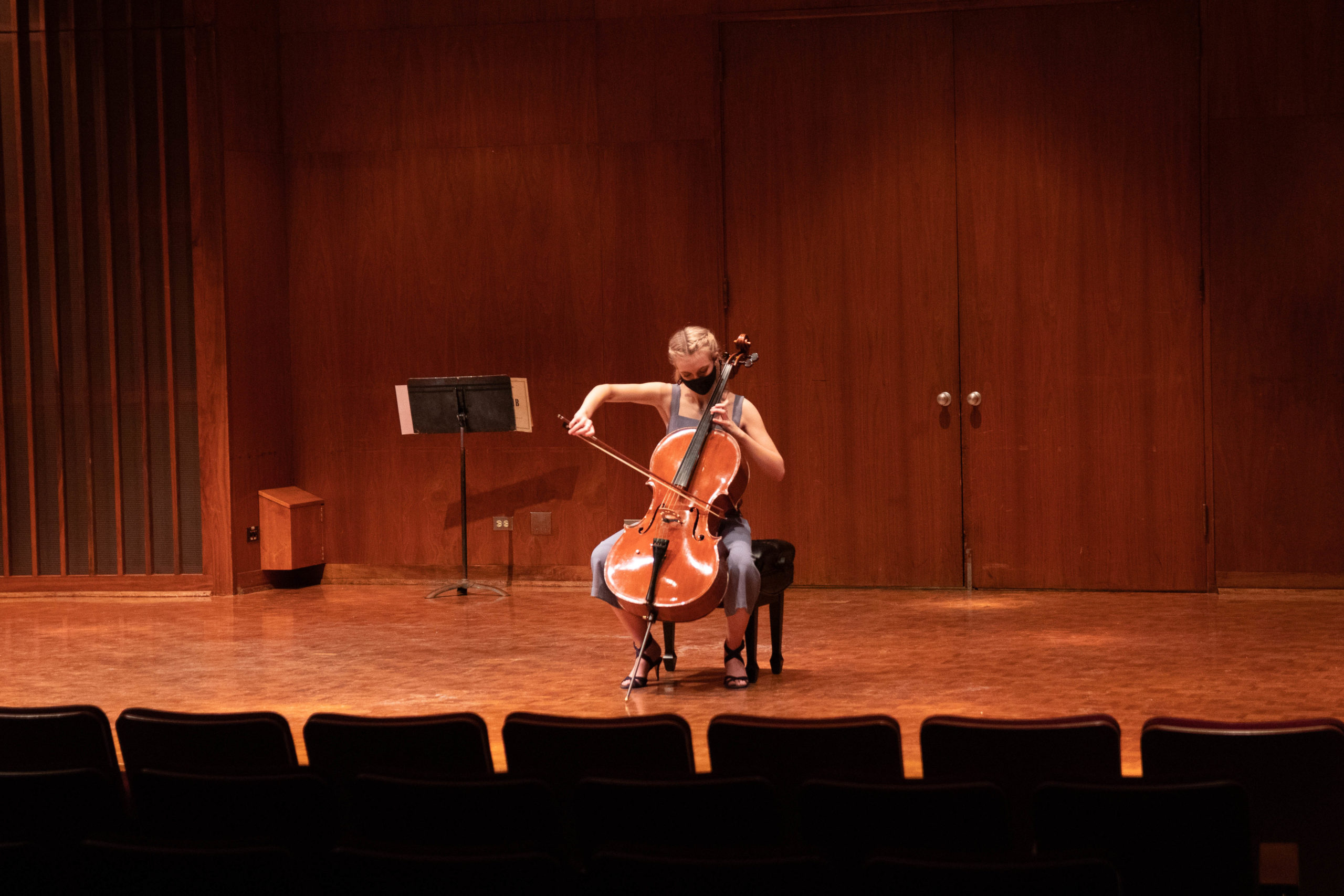 Junior Zofia Saba performs cell recital in Harper Hall. Photo by Sebastian Evans This past Sunday, Feb. 21, junior Zofia...
This past Sunday, Feb. 20 at 6:30 p.m., a student recital featuring a diversity of musical styles was performed in...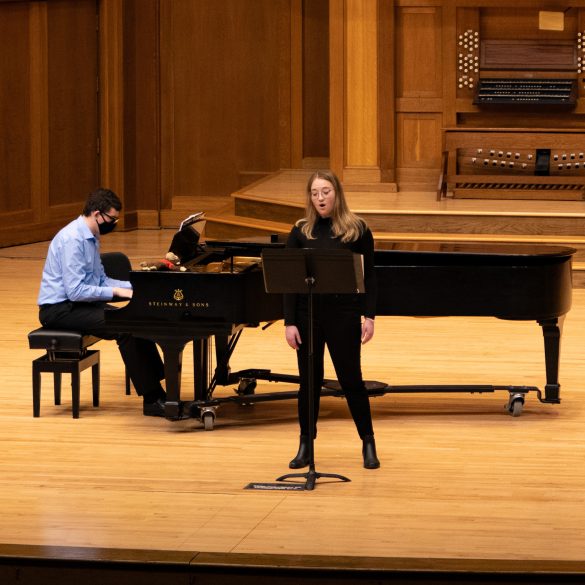 Senior Sam Green's composition recital in the Memorial Chapel on Sunday, May 1, began without any performers on stage. Green...